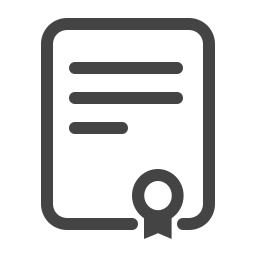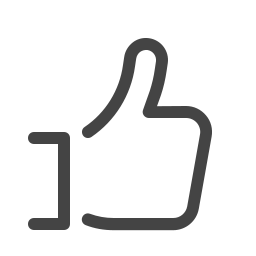 About
About the course
Your child is the greatest gift you will ever receive. The first moment you hold your bundle of joy in your arms your world will forever be changed. In the first few months especially, you will experience a wide range of emotions from joy and excitement to overwhelmed and confused.
When you bring your newborn home it's important to know how to properly care for them. Providing a safe environment to ensure they are healthy and safe at home is an important part of caring for your new baby.
Children under 3 are especially vulnerable to getting sick. Their immune systems aren't fully developed yet, so they have a harder time fighting off illness.
The first time your baby coughs or cries uncontrollably it's very nerve-racking, especially when they can't tell you exactly what is wrong. "Are they sick? Are they hungry? Are they tired? Should I take them to the doctor?" These are all questions new parents ask themselves and the first rule is to trust your instinct. If you think something is wrong with your baby then you need to take them to the doctor. Better safe than sorry!

There is a lot that goes into keeping your baby safe and this course outlines the important information you need to know about keeping your baby happy and healthy. Taught by lactation and baby care experts, Corky Harvey, MS, RN, IBCLC and Wendy Haldeman MN, RN, IBCLC, who together have 70 years of experience with babies, this course will guide you through:
healthcare providers and immunizations
taking your baby's temperature
baby proofing your house
CPR
how to keep your baby safe in the car
how to properly bathe your baby
What you will learn
The videos in this course show real babies in real life situations. This course is taught by lactation and baby care experts, Corky Harvey and Wendy Haldeman, who together have 70 years experience working with babies. They show you exactly how to do properly care for your baby to make sure he/she is safe and healthy. They will guide you step-by-step through:
what a newborn exam consists of
healthcare providers and immunizations
how to take your baby's temperature
baby proofing
CPR
the importance of a car seat
how to bathe your baby
attachment parenting
to use a pacifier or not
safe products to use
Requirements
International Open Academy courses are designed for anyone with an interest in learning. No formal qualifications are required to study with us. Our courses are suitable if you want to learn new skills, start a new career, or if you're already working in a particular industry and wish to upgrade your talents and enhance your resume.
Lessons
Course Breakdown
Module 1: Healthcare For Your Baby
1.1 New born exam
1.2 How to take your baby's temperature
1.3 Healthcare providers and immunizations
1.4 Keeping baby healthy
Module 2: How To Keep Your Baby Safe
2.1 Importance of a car seat
2.2 Baby proofing and CPR
Module 3: Bath Time For Baby
3.1 How to bathe your baby
Module 4: Little Actions That Help
4.1 Experts and attachment
4.2 To use a pacifier or not
4.3 Sunscreen
Career
Who is this course for
This course is for new parents, whether this is their first or fourth baby, who want tips and advice on how to keep their baby safe and healthy during his/her first months home. This course is also useful for babysitters, nannies, grandparents and even friends who want to learn more about newborn safety and how to keep the little ones they love happy and healthy.
How will it help me
This course will help you to ensure you are providing a safe space for your newborn. It'll guide you through your baby's first illness, how to safely bathe your newborn, proper car seat protocol, and so many other important safety topics. You'll learn how to feel confident in your decisions, knowing that you're doing the best thing for your child's safety and happiness. Any questions you might have about pacifiers, car seats, newborn exams, immunizations and more will all be answered by experts in this course.
Certification
Certification details
To receive certification, you must:
Complete every page of the course
Score at least 55% on the exam at the end of the course
That's it!
After successfully completing the course, you will immediately receive your PDF course certificate so you can instantly add it to your CV and display your achievement. You can also request a hard copy certificate to be sent to your postal address for a small printing and posting fee.
All our courses are accredited by the International Council for Online Educational Standards - www.icoes.org (accreditation number ICOES/00763/13/36). Most of our courses will earn you credits through Continuing Professional Development (CPD) / Continuing Education (CE). Check for the CPD logo on the course page.
CPD points are accepted and recognized by employers from both the public and private sectors, and academic institutions across the UK and internationally.
International Open Academy is also an officially approved TQUK (Training Qualifications UK) center, with the TQUK Center Number: C001157. 
TQUK is a national awarding body recognized by the UK Government and regulated by Ofqual (The Office of Qualifications and Examinations Regulation).
For further details, please visit https://internationalopenacademy.com/accreditation