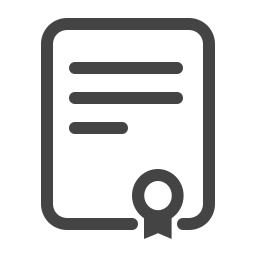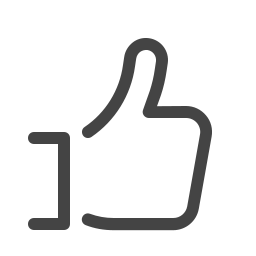 About
About the course
Do you run a business but spend too many hours poring over the accounts? Would you love a career change adventure in a high-growth, in-demand job? Would you like to use Xero to its full potential to seriously help your business?

You need to learn about cloud-based SaaS Xero accounting software, which simplifies business finances.

How do I set up Xero? It has so many features, where do I start?

By asking the expert. 

You're the very reason we teamed up with accountant and Xero expert Simon Gawn to compile this course. With his help, you will have your Xero account up and running quickly and efficiently.

What does xero accounting software do? Be able to: 
Set up a Xero account and find your way around the dashboard
For new clients, know how to add Xero account to the system and also know how to delete Xero account
Add sales invoices, bills and expense claims  
Add your bank accounts to Xero so you can monitor your transactions and financial status in real time
Automate invoices so they are sent out on time. The sooner clients receives an invoice, the faster they will pay it
Set up your payroll, pay run and timesheets
Run and publish many financial reports
Use other handy features such as:

creating budgets 
working in multiple currencies
using fixed assets
sharing access in Xero with your work colleagues
Seeing how to give accountant access to Xero
If you are ready to use Xero to free up your time to do the job you love, start this course now.
What you will learn
What is Xero accounting software?

Xero accounting software is cloud-based so you can access your accounts online from anywhere, anytime and on any device (just like this online course!). You can automate daily business tasks, check your financial status in real-time 24/7, and share the information with your team or accountant.

What does Xero accounting software do?

Xero simplifies the accounting process to save time and money. It keeps all your financial dealings in one place - the cloud - including sales, purchases, quotes, purchase orders, banking, budgets, reports, taxes and payroll. It deals in multiple currencies and works with more than 800 third-party apps. Xero automatically imports your bank, card and Paypal transactions, and automates invoices.

It helps you manage your workload more efficiently and increase productivity.  

You will learn all about this and more in our online course. We will walk you through how to set up your Xero account and input your details to have all your financial transactions in one place and available at any time. 
Requirements
International Open Academy courses are designed for anyone with an interest in learning. No formal qualifications are required to study with us. Our courses are suitable if you want to learn new skills, start a new career, or if you're already working in a particular industry and wish to upgrade your talents and enhance your resume. 
Lessons
Course Breakdown
Module 1: Getting Started With Xero
1.1. Meet your tutor, accountant and Xero expert, Simon Gawn
1.2. Course overview and first steps
1.3. Setting up your company
1.4. Your Xero dashboard
1.5. Chart of accounts
1.6. Your products and services
1.7. Branding your invoices
Module 2: Invoices, Bills, And Expenses
2.1. Adding a sales invoice
2.2. Adding bills to pay
2.3. Credit notes
2.4. Other features on bills and invoices
2.5. Expense claims
Module 3: Bank Accounts
3.1. Introduction to bank accounts
3.2. Bank reconciliation - Matching
3.3. Bank reconciliation - Transfers
3.4. Bank reconciliation - Create transactions
3.5. Bank rules
3.6. Cash coding
Module 4: Payroll, Other Features And Settings
4.1. Setting up payroll with Gusto
4.2. Find and replace function
4.3. Manual Journals
4.4. Budget manager
4.5. Fixed assets and depreciation
4.6. Multicurrency
Module 5: Reports
5.1. Reports overview
5.2. Running and publishing reports
5.3. Custom reports
5.4. Tracking
Career
Who is this course for
Everyone who did not start their business in order to become a bookkeeper. Learn to use Xero to simplify accounts and automate many financial transactions 
Online sellers, entrepreneurs and business owners who want to streamline and automate their accounting
Anyone thinking of working with the software or who wants to apply for jobs where you need to use Xero
Accountants and bookkeepers who want to offer Xero services to their clients
Finance officers and payroll officers who can see the advantages of using a cloud-based accounting service which can be shared throughout the organization
How will it help me
Anyone who is interested in working in finance will find that understanding an accounting program like Xero is crucial to your success. Xero is also a convenient way for business people and entrepreneurs to keep on top of their finances while traveling. Anyone who needs to use an accounting system will benefit from understanding a leading SaaS accounting system like Xero.
Career path
Existing employees in the accounting industry could earn a promotion or raise by increasing their skills and knowledge
Confidently do the books and accounting for your own business
Help other businesses or entrepreneurs set up and work with Xero
Certification
Certification details
After successfully completing the course, you will immediately receive your PDF course certificate so you can instantly add it to your CV and display your achievement. You can also request a hard copy certificate to be sent to your postal address for a small printing and posting fee. 

All our courses are accredited by the International Council for Online Educational Standards - www.icoes.org (accreditation number ICOES/00763/13/36). They will also earn you credits through Continuing Professional Development (CPD) / Continuing Education (CE).