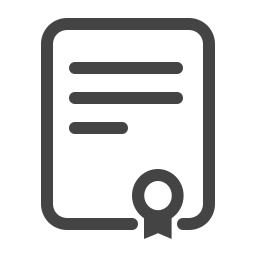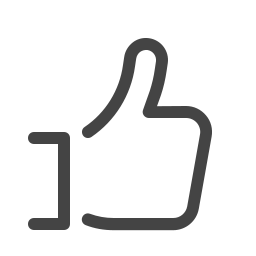 About
About the course
Do you want to know more about wine?
Whether you want to become a certified sommelier or you just want to learn how to properly choose and serve wine at your dinner parties, the IOA Wine Appreciation course is the best way for you to prepare yourself. The sheer number of wine varieties and rules surrounding wine service and tasting, understanding wine appreciation can be a mammoth task.
Get on track to become a sommelier or just learn helpful information about wine.
Knowing how to choose the proper wine for any situation will serve you well in your life. If you want to impress someone on your first date, make your dinner party as seamless as possible, or even recommend the perfect wine to pair with your customer's meal, knowledge of wine appreciation is invaluable. Don't let yourself continue to shrink away when the subject of wine comes up. Get yourself the knowledge you need to impress your friends, or even lay the foundation for a fun and exciting career.
Learn on your time
With this IOA Wine Appreciation course, you are in complete control of your own education. Complete your coursework at your own pace without even having to leave your house. If you want to learn more about wine, sign up for our Wine Appreciation course now.
What you will learn
Take away the fear and stigma for learning more about wine and use our course to learn:
how wine is made, from planting the seed to cultivating the grape to refining it into wine.
how different varieties of wine are created and what makes each of them different.
how to participate in a wine tasting as an expert.
what to look for in a wine you are tasting.
how to properly store your wine (no matter the variety).
how to choose the proper wine for every occasion.
Requirements
International Open Academy courses are designed for anyone with an interest in learning. No formal qualifications are required to study with us. Our courses are suitable if you want to learn new skills, start a new career, or if you're already working in a particular industry and wish to upgrade your talents and enhance your resume.
Lessons
Course Breakdown
Module 1: Grape Varieties
White grapes
Black grapes
Red grapes
Hybrid grapes
Module 2: Winemaking
Planting
Harvesting
Crushing
Primary fermentation
Pressing
Secondary fermentation
Blending
Filtration
Module 3: Wine Varieties
Red wine
White wine
Blends
Rose
Sparkling wine
Module 4: Why Are There So Many Wine Varieties?
Factors that influence style
Factors that influence quality
Factors that influence price
Module 5: Wine Regions
USA
France
Italy
Spain
South America
Other regions
Module 6: Wine Tasting Process
Vertical vs. horizontal tastings
Sight
Smell
Taste
Wine tasting etiquette
Scoring wine
Module 7: What To Look For In Your Wine
Balance
Complexity and character
Concentration
Finish
Faults
Module 8: Wine Pairings: Wine & Food
Purpose of wine pairings
Classic pairings
Effect of poor pairing
Module 9: How To Serve Wine
Opening a bottle of wine
Saving a bottle from a broken cork
Proper pouring
Using the right glass
Module 10: Proper Wine Storage
How external variables affect wine
Light whites and sparkling wines
Medium-bodied whites and light-bodied reds
Full-bodies whites and medium-bodies reds
Full-bodied reds
Career
Who is this course for
Anyone with an interest in wine! From the amateur wine-lover to the aspiring sommelier, this course is a must for those who enjoy wine and would like to know more about this fascinating beverage.
Career path
After completing this course, you could:
Explore the fascinating Sommelier career
Be a better bartender or server
Be a better chef, with a finer understanding of food pairings
Wow your friends and family with your advanced understanding of wine
Certification
Certification details
To receive certification, you must:
Complete every page of the course
Score at least 55% on the exam at the end of the course
That's it!
After successfully completing the course, you will immediately receive your PDF course certificate so you can instantly add it to your CV and display your achievement. You can also request a hard copy certificate to be sent to your postal address for a small printing and posting fee.
All our courses are accredited by the International Council for Online Educational Standards - www.icoes.org (accreditation number ICOES/00763/13/36). Most of our courses will earn you credits through Continuing Professional Development (CPD) / Continuing Education (CE). Check for the CPD logo on the course page.
CPD points are accepted and recognized by employers from both the public and private sectors, and academic institutions across the UK and internationally.
International Open Academy is also an officially approved TQUK (Training Qualifications UK) center, with the TQUK Center Number: C001157. 
TQUK is a national awarding body recognized by the UK Government and regulated by Ofqual (The Office of Qualifications and Examinations Regulation).
For further details, please visit https://internationalopenacademy.com/accreditation