On Sale
Wedding Planner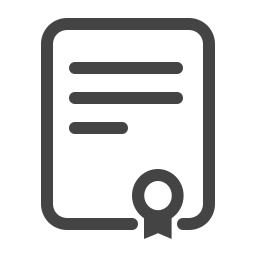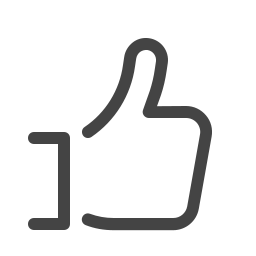 About
About the course
Love weddings? Become a specialist Wedding Planner
The profession of Wedding Planner has developed relatively recently and has become a reliable and very exciting career. Planning what's probably the biggest day in most peoples' lives will call on all your organizational skills but also need plenty creativity to design and manage a professional and stylish celebration.
The IOA Wedding Planner course gives you an excellent grounding in all the aspects of planning a wedding celebration.
What you will learn
We'll take you through:
What criteria to use to choose the best date and the most suitable venue.
How to be prepared for and imaginative with the wide variety of traditions and themes you may be asked to accommodate.
To structure the timing of your tasks and plan for all the additional celebrations around the wedding itself.
To professionally style the venue, dress the wedding party and give guidance on etiquette.
Requirements
International Open Academy courses are designed for anyone with an interest in learning. No formal qualifications are required to study with us. Our courses are suitable if you want to learn new skills, start a new career, or if you're already working in a particular industry and wish to upgrade your talents and enhance your resume.
Lessons
Course Breakdown
Module 1: Profession Of A Wedding Planner
What is the profession of a Wedding Planner?
What are the characteristics of a Wedding Planner?
Client Questionnaire.
The planning process
Types of weddings
Choosing music for the ceremony.
Choosing music for the banquet.
Module 2: Planning For The Big Day
Engagement Party - wedding planner's functions.
Bachelor party - individual or joint.
Choice of venue for the celebration.
Invitations: design and content.
How to prepare the guest list.
Flower girls and pageboys - functions.
Rings and symbols of partnership.
The speeches - who, how, when and why?
Event checklist - Video tutorial
Module 3: Dressing The Wedding Party
For the bride
For the groom
For the bridesmaids, best man, flower girls and page boys
Other things to consider when dressing the bridal party
Make up
Hair colour and style
Nail care
Module 4: The Reception, Party And Gifts
Choosing the banquet menu.
Complementary Services.
Floral decoration for the church, for the couples' mode of transportation and for the banquet location.
Layout of tables.
What to give to your guests?
What to give the couple?
Capturing lifelong memories:
After party.
The honeymoon.
Module 5: Budget, Payment And Review
Final Budget
Sample Budgets
Payments
Incidence Analysis
Module 6: Marketing Your Wedding Planner Business
Market research
Build your brand
Take advantage of low cost marketing techniques
Make your website work hard for you
Use social media
PR and advertising
Module 7: Starting Your Wedding Planner Business
Funding
What help is available
Setting up your business
Running your business
Module 8: Wedding Planner Resources
Wedding Budget Spreadsheet
Midday Wedding Agenda Checklist
Evening Wedding Agenda Checklist
Table Plans
Wedding Pictures List
Wedding Planner Manual
Career
Who is this course for
A career as a Wedding Planner is challenging, exciting and fun. Being in charge of your own future is hugely rewarding and fulfilling.
This is a career that will require all of your skills! Are you a creative problem solver, good at thinking on your feet? Are you organized, and as good at directing clients and employees as an army general? Are you stylish, with a flair for original design?
This could be the start of the most exciting time of your life. Sign up for your IOA Wedding Planner course today and look forward to fulfilling your career dreams!
Career path
After completing this course, you could:
Start a Wedding Planning business
Join the team of a Wedding Planning business
Use your improved skills and knowledge to impress your boss and get a raise or promotion
Plan your own wedding, or that of your friends and family
Certification
Certification details
To receive certification, you must:
Complete every page of the course
Score at least 55% on the exam at the end of the course
That's it!
After successfully completing the course, you will immediately receive your PDF course certificate so you can instantly add it to your CV and display your achievement. You can also request a hard copy certificate to be sent to your postal address for a small printing and posting fee.
All our courses are accredited by the International Council for Online Educational Standards - www.icoes.org (accreditation number ICOES/00763/13/36). Most of our courses will earn you credits through Continuing Professional Development (CPD) / Continuing Education (CE). Check for the CPD logo on the course page.
CPD points are accepted and recognized by employers from both the public and private sectors, and academic institutions across the UK and internationally.
International Open Academy is also an officially approved TQUK (Training Qualifications UK) center, with the TQUK Center Number: C001157. 
TQUK is a national awarding body recognized by the UK Government and regulated by Ofqual (The Office of Qualifications and Examinations Regulation).
For further details, please visit https://internationalopenacademy.com/accreditation