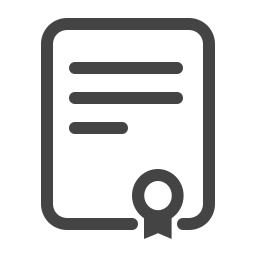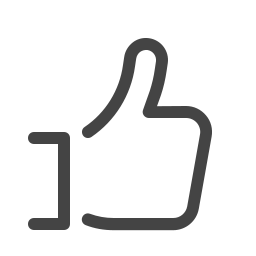 About
About the course
The body hair removal industry revenue is over $600 million and waxing is by far the most popular hair-removal method used today and continues to grow.
It is one of the quickest and easiest beauty treatments to master and also one of the most profitable. Waxing is one of the foundation beauty services of any successful salon. Salons and spas see the highest return on investment when offering waxing services due to low cost of goods and less time involved in performing the service.
Independent waxing technicians can charge up to $100 per hour once they have built up their business and clientele and even when first starting out most waxing technicians can easily make anywhere from $30,000 - $50,000 per year. Start-up costs are minimal so you can start earning an income in a very short time. With repeat treatments required every 4-6 weeks, waxing is very reliable and popular skill to learn.
Whether you own a salon and want to start offering waxing services, want to start your own waxing business, or just want to learn a new skill in the beauty industry this waxing course will teach you everything you need to know about performing safe and effective waxing treatments.
This course will take you through the most popular waxing treatments, safety procedures, how to take care of your clients and how to market your business. Study from the comfort and convenience of your own home, with 24/7 access to your course materials.
What you will learn
This course will guide you step-by-step through:
different types of waxing
trends in waxing
moisturizing and aromatherapy
the equipment needed
waxing health and safety
waxing procedures
threading
client aftercare
proper cleaning of equipment
common problems that may arise
dos and don'ts for you and your clients
how to build your waxing business
Requirements
International Open Academy courses are designed for anyone with an interest in learning. No formal qualifications are required to study with us. Our courses are suitable if you want to learn new skills, start a new career, or if you're already working in a particular industry and wish to upgrade your talents and enhance your resume.
Lessons
Course Breakdown
Module 1: Introduction
Module 2: Equipment And Supplies
Module 3: Procedures
3.1 Facial Waxing
3.2 Body Waxing
3.3 Genital Waxing
3.4 Leg and Arm Waxing
3.5 Threading
Module 4: Aftercare
4.1 Client Aftercare
4.2 Proper Cleaning of Equipment
4.3 Common Issues and How to Solve Them
4.4 Dos & Don'ts for You and Your Clients
Module 5: Building Your Business
5.1 How to Become an Esthetician
5.2 What do You Need to Open a Waxing Business
5.3 How to Start a Waxing Business
5.4 Marketing
5.5 Pricing
Career
Who is this course for
This course is ideal for:
salon owners who are wanting to add waxing as a service
individuals who are looking to learn a new skill and boost their knowledge in the beauty industry
those just getting started in the beauty industry and looking for a basic, profitable skill to learn
those who wish to learn how to provide waxing treatments for personal interest
those looking to start their own waxing business
How will it help me
This course will help you to take your beauty skills and profession to the next level. It takes the stress out of attending an in-person class and allows you to study at your own pace, from the comfort of your own home. This course will walk you through starting your own waxing business or just adding the service to what you already offer so you can start making a profit in no time!
Certification
Certification details
To receive certification, you must:
Complete every page of the course
Score at least 55% on the exam at the end of the course
That's it!
After successfully completing the course, you will immediately receive your PDF course certificate so you can instantly add it to your CV and display your achievement. You can also request a hard copy certificate to be sent to your postal address for a small printing and posting fee.
All our courses are accredited by the International Council for Online Educational Standards - www.icoes.org (accreditation number ICOES/00763/13/36). Most of our courses will earn you credits through Continuing Professional Development (CPD) / Continuing Education (CE). Check for the CPD logo on the course page.
CPD points are accepted and recognized by employers from both the public and private sectors, and academic institutions across the UK and internationally.
International Open Academy is also an officially approved TQUK (Training Qualifications UK) center, with the TQUK Center Number: C001157. 
TQUK is a national awarding body recognized by the UK Government and regulated by Ofqual (The Office of Qualifications and Examinations Regulation).
For further details, please visit https://internationalopenacademy.com/accreditation