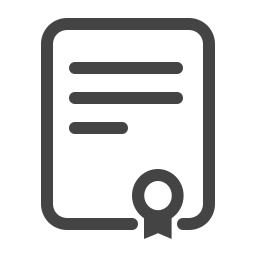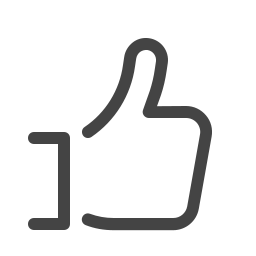 About
About the course
If you think Lyft and Uber are a great source of side income you'd be right. But there is so much more opportunity to profit that most drivers are missing out on… Being an Uber or Lyft driver can be your road to financial freedom. 
Ridesharing is one of the most flexible and easy ways you can make an income. With just your car and an app, you can be out the door and in control of your income. Cruise through almost any city and instantly be able to find work. This is the power of ridesharing.
It's easy to set up as an Uber or Lyft driver. But then you're pretty much on your own. With 3.9 million Uber drivers and 1.4 million Lyft drivers on the road, competition is fierce. You can't afford to take your foot off the gas. 
This course will uncover all of the little known tips and tricks that professional drivers use to not only get high-value riders, but score excellent tips once the ride is complete. Learn the best places to be for profitable rides, and how you can benefit from "surge pricing." 
This step-by-step guide to be a top-earning Lyft or Uber driver enables you to:
make more than the average rideshare driver earnings of $20-$30 an hour

set yourself up with the equipment you need to be a driver for rideshare companies

get tips on being in the right place at the right time  

know when to work and when not to work to make the most money

understand surge pricing and how important it is to you if you want to make big bucks

follow the do's and don'ts of picking up riders to make sure you get top tips

work for a 5* rating and keep it

take care of your most valuable asset - your car
Start the course now and get ready to hit the road as a successful rideshare driver.
What you will learn
There's so much more to being a rideshare driver than having a car, license and GPS. Keep this course by your side so you can:
know how the platforms work before you start out as a rideshare driver

sign up with Uber or Lyft

find out how the Lyft and Uber apps work

know how you accept riders, pick up and drop off passengers

go the extra mile for riders so they have an amazing experience and leave top tips

prepare yourself for a full day at the wheel

earn more than the average Lyft or Uber driver by getting a top rating

find out the peak times to work when more riders need drivers

get your Lyft and Uber bonuses

understand rideshare surge pricing and what it means to you

deal with different types of passengers, even the most difficult ones

stay safe on the road and where to ask for support if you need it

make sure you don't get kicked off the Uber or Lyft app

keep your finances in order and pay taxes

car maintenance to keep your vehicle on the road

get ready for the holidays to make maximum money

be prepared for any unexpected situations so you can deal with them
Requirements
No formal requirements are needed. You will, of course,of course need a vehicle and driver's license to get started with ridesharing.
Lessons
Course Breakdown
Module 1: Getting To Know The Platforms
1.1. Introduction and course overview
1.2. The Uber platform and driving requirements
1.3. The Lyft platform and driving requirements
1.4. The sign-up process
1.5. Final steps before driving
Module 2: On The Road Basics
2.1. Getting to know the Uber and Lyft Driver apps
2.2. Accepting trips and making pick-ups and drop-offs
2.3. Accommodating your passengers
2.4. Creating a good driving experience
2.5. Preparing for full days on the road
Module 3: Maximizing Ratings And Earnings
3.1. The importance of driver ratings
3.2. How to increase your Uber and Lyft rating
3.3. Uber and Lyft surge pricing and bonuses
3.4. Finding the best times to go out in your city
3.5. Using both apps to maximize earnings
Module 4: Safety And Troubleshooting
4.1. Issues you may run into on the road
4.2. Changing destinations and other rider requests
4.3. Handling issues with your passengers
4.4. Reaching out to support during a ride
4.5. Why drivers get deactivated and avoiding deactivation
Module 5: Additional Driver Tips
5.1. Getting ready for tax season
5.2. Car maintenance and upkeep
5.3. Making the most of the holidays
5.4. Preparing for unexpected situations
5.5. Final words
Career
Who is this course for
Anyone seeking the freedom to work for themselves, work the hours they want and who loves being behind the wheel

Anyone with a car who wants to make money from it

Anyone who is looking to work in a growing industry that is location independent. 

If you're thinking of buying a newer car, you can help pay for it by being a rideshare driver

Anyone thinking of becoming a rideshare driver who wants to know how to sign up and how the system works

Existing Uber and Lyft drivers who want to know how to max out their tips and get 5* ratings
How will it help me
This Ridesharing Masterclass will give you a massive head start into the world of ridesharing. The tips and techniques you learn in this course will help you get more profitable rides faster, and stand out from your local competition.
Career path
Become a high-earning, top-rated Lyft or Uber driver

Mentor others on how to be a successful rideshare driver
Certification
Certification details
To receive certification, you must:
Complete every page of the course
Score at least 55% on the exams throughout the course
That's it!
After successfully completing the course, you will immediately receive your PDF course certificate so you can instantly add it to your CV and display your achievement. You can also request a hard copy certificate to be sent to your postal address for a small printing and posting fee.
All our courses are accredited by the International Council for Online Educational Standards - www.icoes.org (accreditation number ICOES/00763/13/36). Most of our courses will earn you credits through Continuing Professional Development (CPD) / Continuing Education (CE). Check for the CPD logo on the course page.
CPD points are accepted and recognized by employers from both the public and private sectors, and academic institutions across the UK and internationally.
International Open Academy is also an officially approved TQUK (Training Qualifications UK) center, with the TQUK Center Number: C001157. 
TQUK is a national awarding body recognized by the UK Government and regulated by Ofqual (The Office of Qualifications and Examinations Regulation).
For further details, please visit https://internationalopenacademy.com/accreditation