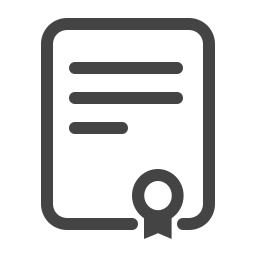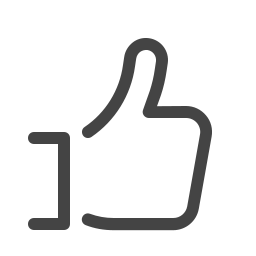 About
About the course
Do you have a closet full of clothes but nothing to wear? Nothing fits properly? Sleeves are too long. Shirts are too baggy.  And you trip over the hems of your jeans.

This video course is tailor-made for you. Watch sewing supremo Carale Bowe show you how to make clothes that fit and flatter in easy steps.

Known as Stylish Dad (check him out, he really is), he teaches regular guys, like us, to stitch. His followers make their shirts fit snugly, save cash and love to show off their handiwork on social media. You can join them!

Learn how to use a sewing machine to make your ill-fitting clothes suit you to a T. This tailoring course enables you to:
Use sewing techniques and stitches to make clothes fit
Have a closet full of clothes that look like they were made to measure
Given new life to old clothes you thought you'd never wear again
Upcycle any secondhand or vintage clothes
Buy thrift clothes and tailor them to fit
Repair and repurpose clothes
Tailor children's clothes so they're proud to wear hand-me-downs
Keep your favorite garments in your closet for longer and out of the landfill
Save money and get a unique look from store-bought clothes
Knowing how to tailor your own clothes is one of the smartest and most economical things you can learn to do. Start Sewing and Tailoring with Carale now.
What you will learn
What sewing machine you need for your tailoring requirements
Know how to handle your machine and set it up
Hands-on experience in practicing different stitches
Talk like a tailor - get to know the terminology they use
More hands-on experience to transform tops so your T-shirts and dress shirts fit you perfectly
Then move on to better bottoms so dress pants and jeans look tailor-made for you
Making perfect dress alterations
Simple ways to alter sweaters for a snug fit
Altering kids' clothes so hand-me-downs fit properly
Have the confidence to make your clothes work for you, create a unique look or style, and make regular store-bought clothes look high-end
Requirements
International Open Academy courses are designed for anyone with an interest in learning. No formal qualifications are required to study with us. Our courses are suitable if you want to learn new skills, start a new career, or if you're already working in a particular industry and wish to upgrade your talents and enhance your resume.
Lessons
Course Breakdown
Module 1: Getting Started
1.1. Meet your instructor: Carale Bowe, tailoring instructor and YouTuber
1.2. Finding the right type of machine for you
1.3. Setting up your sewing station
1.4. Getting to know and setting up your sewing machine
1.5. Practicing stitches
Module 2: You're A Tailor, Harry!
2.1. All the basic tailoring terminology you need to talk like a real tailor!
2.2. Essential sewing machine settings
2.3. Stitch tension explained for beginners
2.4. Beginner Sewing Project 1: Pinning and sewing a perfectly straight stitch
2.5. Beginner Sewing Project 2: How to sew a zigzag stitch
Module 3: Transforming Tops
3.1. Slimming a T-shirt for a great look
3.2. Shortening T-shirt sleeves: easy shortcuts
3.3. Shortening a T-shirt so it fits you!
3.4. Slimming a dress shirt for both women and men
3.5. Nailing dress shirt darts every time
Module 4: Better Bottoms
4.1. How to taper dress pants the easy way
4.2. How to taper jeans exactly how you like them
4.3. Hem Method for Jeans 1: The original method
4.4. Hem Method for Jeans 2: The new method
4.5. Taking in the waist of jeans and bringing them to life
Module 5: Essential Dress Alterations
5.1. Dress Alterations 1: Waists
5.2. Dress Alterations 2: Hemming
5.3. Dress Alterations 3: Darts
5.4. Altered sweaters - simply
5.5. Kids' clothing - how to work small and succeed
5.6. Go forth and alter! Thank you and good bye
Career
Who is this course for
Literally everyone.  We all have clothes which are too long or too loose and we'd love them to fit us like a glove
Anyone who loves secondhand or vintage clothes and wants to be able to alter them to fit
Anyone embracing a more sustainable lifestyle and wants to give a new look to old clothes
Anyone who has a sewing machine they bought or inherited which is collecting dust because they don't know how to use it
Fashionistas can confidently buy chainstore clothes and adapt them so they look high-end
Do you have a sewing machine but you're frightened of using it? You're scared of ruining your clothes! Not any more
How will it help me
Nobody wants to waste money by buying clothes which never leave the closet. Confidently get the skills to know how to adapt your clothes so they fit properly. You'll also know how to use a sewing machine and change the settings and stitch tension so you never have to unpick stitches or get frustrated trying to make your machine work properly. There's so much more to this course than tailoring. Grow your confidence by feeling and looking fab in your clothes.
Career path
You could add a side hustle adapting and tailoring clothes for neighbors and friends
You may develop a keen interest in sewing, tailoring or designing clothes
This is a great skill for lifestyle, fashion or sustainable living bloggers who can show off their new-found skills with a sewing machine
Certification
Certification details
After successfully completing the course, you will immediately receive your PDF course certificate so you can instantly add it to your CV and display your achievement. You can also request a hard copy certificate to be sent to your postal address for a small printing and posting fee.

All our courses are accredited by the International Council for Online Educational Standards - www.icoes.org (accreditation number ICOES/00763/13/36). They will also earn you credits through Continuing Professional Development (CPD) / Continuing Education (CE).