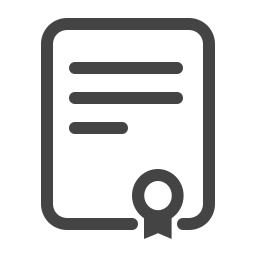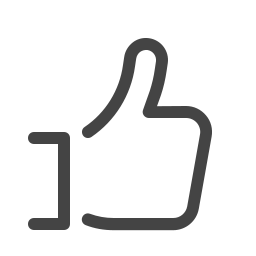 About
About the course
With more than 7 billion people living on the planet, the need to live sustainably has never been greater.

But let's be honest... It's A LOT easier said than done…

That's why we've partnered with a leading zero waste specialist to bring you our first sustainable living course.

Learn how to easily reduce your waste without spending an arm or a leg on expensive alternatives, or sacrificing the things you love.

Imagine being able to live a healthy and renewable life that gives you independence from expensive one time products and junk foods filled with empty calories.

Humanity is moving fast, and Mother Nature can't keep this up forever.

With a few simple changes, you can help pioneer a new era of living.

An era where keeping our planet healthy is the default option.

To make this future a reality, we've compiled the most cutting edge ways you can enjoy a healthy, independent, and sustainable lifestyle.
What you will learn
How to make sustainable living easy. (Like it's second nature.)



How to look great, without damaging the environment - or your wallet



How to spot companies that aren't so eco friendly
. 

How to actually save money and the planet at the same time



How to find sustainable food that really does taste great



How to make simple swaps that make a BIG impact


This course is for anyone who knows they need to make a change, but just isn't 100% sure how to do it.

At the end of the day, we only have one planet.

And unless you plan on camping up on Mars... We're all stuck here together.

So let's make the world a better place.

One bag.

One meal.

One purchase.

At a time.

Sign up today to become a happier, more sustainable you.
Requirements
International Open Academy courses are designed for anyone with an interest in learning. No formal qualifications are required to study with us. Our courses are suitable if you want to learn new skills, start a new career, or if you're already working in a particular industry and wish to upgrade your talents and enhance your resume.
Lessons
Course Breakdown
Module 01: Introduction
1.1 Meet a zero waster
1.2 Course overview
1.3 An overview of sustainable lifestyles
1.4 Navigating sustainability
1.5 Looking for perfection
Module 02: Plastic And Recycling
2.1 The plastic issue
2.2 Plastic in nature
2.3 Easy alternatives to plastic
2.4 Typical recycling problems
2.5 The problem with landfills
Module 03: The Impact Of Food
3.1 Our relationship with supermarkets
3.2 Avoiding food waste
3.3 Animal agriculture and its problems
3.4 Palm oil and other unsustainable plants
3.5 Do boycotts work
Module 04: Sustainability At Home
4.1 Sustainable special occasions
4.2 Construction, fuel and energy
4.3 Where waste comes from
4.4 When you live with others
4.5 The impact of electronics
Module 05: Green Clothing And Second-hand Shopping
5.1 An introduction to fast fashion
5.2 How to dress sustainably
5.3 Natural versus sustainable materials
5.4 A guide to second-hand shopping
5.5 How to find truly sustainable companies
Career
Who is this course for
Every single one of us. It is in all our interests to save our planet for future generations

Everyone concerned about the environment but confused about how to have a positive impact on it

Anyone wanting to know what and how to reduce consumption, reuse products and recycle materials 

People looking for simple tips on changes to make immediately for a more sustainable lifestyle

Consumers seeking ways to shop sustainably, cut down on waste and resist impulse buying

People who want a greater understanding of sustainable movements such as zero waste, low impact and veganism

Anyone who wants to find alternatives to fast fashion which are kinder to the environment

Everyone who cares about their fellow humans, animals and nature can find ways to be kinder and less harmful to our planet
How will it help me
Become part of the solution to our environmental issues, not part of the problem Start using the tips and swaps in this course to be more eco-friendly now

Understand the ways humankind is harming our planet and steps to take to reduce your impact

Be fully grounded in the facts and not the fake news about our planet. You're more likely to make changes once you realize the effects of your actions

Have helpful downloadable guides to remind you of ways you can help to protect our planet by recycling or reducing your impact on the world

Encourage your neighbors and community to take good care of the local environment by sharing the reasoning and examples in this course

Realize you don't have to make a drastic change to your life to be more eco-friendly. Follow our small steps towards a more sustainable lifestyle
Certification
Certification details
To receive certification, you must:
Complete every page of the course

Score at least 55% on the exam at the end of the course

That's it!
After successfully completing the course, you will immediately receive your PDF course certificate so you can instantly add it to your CV and display your achievement. You can also request a hard copy certificate to be sent to your postal address for a small printing and posting fee.
All our courses are accredited by the International Council for Online Educational Standards - www.icoes.org (accreditation number ICOES/00763/13/36). Most of our courses will earn you credits through Continuing Professional Development (CPD) / Continuing Education (CE). Check for the CPD logo on the course page.
CPD points are accepted and recognized by employers from both the public and private sectors, and academic institutions across the UK and internationally.
International Open Academy is also an officially approved TQUK (Training Qualifications UK) center, with the TQUK Center Number: C001157. 
TQUK is a national awarding body recognized by the UK Government and regulated by Ofqual (The Office of Qualifications and Examinations Regulation).
For further details, please visit https://internationalopenacademy.com/IOA-accreditation