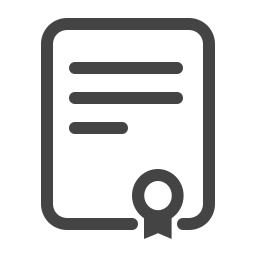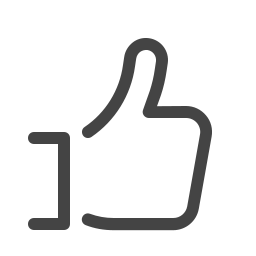 About
About the course
Start painting in watercolors and create your own beautiful works of art by the end of this inspiring online course.
It can be daunting to face a blank canvas and start painting. What paper do you need? How many paints do you need and in what colors? Should I get the cheapest materials as a beginner?
Our course answers all these questions so you have exactly what you need to start watercolor painting. 
You'll get plenty of hands-on experience once you've brushed up on watercolor techniques, composition, choosing and mixing colors, adding light, shade and shadows.
Use the exercises in the course to practice techniques and drawing objects. Putting all these techniques together, you paint your first watercolors, shown step-by-step including what colour paint to use and the size of your brush. 
Confidently and skilfully put paint on paper and create incredible landscapes, seascapes, and waterscapes. Use these watercolor techniques to recreate your favorite holiday scene or dream destination.
Be inspired to turn the world around you into wonderful works of art. Fall in love with watercolor painting.
What you will learn
How to paint your first watercolor following the detailed step-by-step instructions in the course

Find out which materials to use, what paper, paints and colors

Essential watercolor techniques and how to use them

Lots of exercises for you to practice as well as being shown how to draw objects like buildings, people and trees

How to capture the world around you in a painting
Requirements
International Open Academy courses are designed for anyone with an interest in learning. No formal qualifications are required to study with us. Our courses are suitable if you want to learn new skills, start a new career, or if you're already working in a particular industry and wish to upgrade your talents and enhance your resume.
Lessons
Course Breakdown
Module 1: Introduction
1.1 Author introduction
1.2 Materials
1.3 Easy drawing for painting
Module 2: Watercolor Painting Elements
2.1 Composition
2.2 Easy perspective
2.3 Light & shade
2.4 Color
Module 3: Watercolor Techniques
3.1 Graduated wash
3.2 Transparent layers
3.3 Wet into wet
3.4 Lifting out
3.5. Dry brush
3.6. Masking fluid
Module 4: Painting Different Scenes And Objects
4.1 Painting skies
4.2 Painting trees
4.3 Painting water
4.4 Painting figures
Module 5: Great Watercolor Projects For The Beginner
5.1 Your first watercolor
5.2 Seascape
5.3 Snow scene
Module 6: Advanced Technique Watercolor Projects
6.1 Mountains and lakes
6.2 Waterfalls
6.3 All rounder
Career
Who is this course for
Everyone - because everyone can learn to paint. The secret is time ;)

Anyone who would love to start painting or wants to revisit the basics

Anyone looking for an artistic and mindful hobby  

Anyone who wants to make a career out of art can learn to paint watercolors to sell their art online, in galleries or at craft fairs
How will it help me
See the world through fresh eyes - the vision of an artist. Know what materials you need to get started when you learn to paint with watercolors. Whether you're a beginner or want to fall in love again with painting, this course will help you with its watercolor techniques and step-by-step instructions for you to paint your own watercolors by the end of the course.
Certification
Certification details
To receive certification, you must:
Complete every page of the course
Score at least 55% on the exams throughout the course
That's it!
After successfully completing the course, you will immediately receive your PDF course certificate so you can instantly add it to your CV and display your achievement. You can also request a hard copy certificate to be sent to your postal address for a small printing and posting fee.
All our courses are accredited by the International Council for Online Educational Standards - www.icoes.org (accreditation number ICOES/00763/13/36). Most of our courses will earn you credits through Continuing Professional Development (CPD) / Continuing Education (CE). Check for the CPD logo on the course page.
CPD points are accepted and recognized by employers from both the public and private sectors, and academic institutions across the UK and internationally.
International Open Academy is also an officially approved TQUK (Training Qualifications UK) center, with the TQUK Center Number: C001157. 
TQUK is a national awarding body recognized by the UK Government and regulated by Ofqual (The Office of Qualifications and Examinations Regulation).
For further details, please visit https://internationalopenacademy.com/accreditation