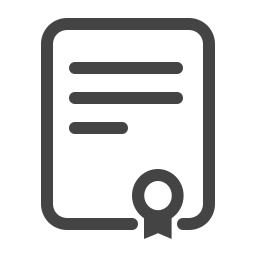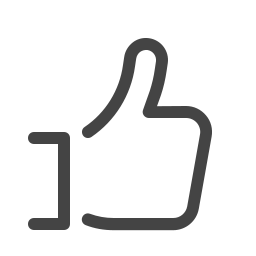 About
About the course
Do you want to make a difference in the lives of students who need your help?
As we continue to improve in our ability to identify students with learning disabilities and diverse needs, the importance of individuals who are trained to help these students increases. Students with special educational needs require special services in order to perform in the classroom and grow as students and individuals. That is why schools are always looking for talented individuals who can provide their students with the appropriate interventions to help them succeed.
Are you patient?
Do you like working with children?
Do you have a passion for education?
Do you want to make a difference?
If you answer positively to any of these questions, then this is the career for you.
What you will learn
Our online Special Educational Needs course is specifically designed to provide you with everything that you need to make a difference in the lives of these children, including:
An overview of Special Educational Needs (SEN)
Methods of observation and intervention
Teaching strategies
SEN in early childhood
SEN in middle childhood and adolescence
Analysis of mild to severe disabilities
SEN law
Case studies
Regardless of whether you are looking for your first career or you are looking for a new career, our online Special Educational Needs course can help you. Working with students with social, learning, and physical disabilities is extremely rewarding, and can make you feel proud and fulfilled in your career.
Requirements
International Open Academy courses are designed for anyone with an interest in learning. No formal qualifications are required to study with us. Our courses are suitable if you want to learn new skills, start a new career, or if you're already working in a particular industry and wish to upgrade your talents and enhance your resume.
Lessons
Course Breakdown
Module 1: Overview
What are Special Educational Needs?
Different Forms of SEN
Effects of SEN on Learners
General Support Systems for SEN
Module 2: Identification And Intervention
Observation
Testing for SEN
Analysing Results
Creating an Intervention Plan
Monitoring Student's Response to Intervention
Module 3: Language And Literacy
Language Acquisition Issues
Language Acquisition Intervention
Literacy for Students with Special Needs
Literacy Skill Building
Interaction Between Reading and Writing
Module 4: Early Childhood Special Educational Needs
Principles
Understanding Diverse Needs
Models of Intervention
Curriculum Development
Monitoring and Evaluating Progress
Module 5: Middle Child And Adolescent Special Educational Needs
Meeting Cognitive, Emotional, and Social Needs
Teaching Strategies
Collaboration
Improving Skills
Basic Differentiation
Module 6: Students With Mild And Moderate Disabilities
Common Disabilities
Identification of Needs
Planning and Instruction
Learning in Different Subject Areas
Assessment of Teaching
Module 7: Students With Severe Disabilities
Potential Disabilities
Identification of Needs
Planning and Instruction
Learning in Different Subject Areas
Assessment of Teaching
Module 8: Family Involvement
Importance of Family Involvement
Facilitating Family Involvement
Special Education at Home
Suggestions for Improving Family Involvement
Module 9: Sen And The Law
SEN Code of Practice
Tribunals
SEN in Schools
EHC Plans
Discrimination
Advice and Support
Module 10: Case Studies
Case Study Examples (3)
Making Observations
Drawing Conclusions
Proposing Interventions
Career
Who is this course for
This course is recommended for individuals who want to pursue a career in special needs education (SEN)
It's also excellent training for volunteers, or anyone who works with children with learning or physical disabilities
For family or friends of children with disabilities, to help them understand communication and learning best practices
Career path
After completing this course, you could:
Assist in Special Needs classrooms, helping teachers keep the highest standard of education and care 
Continue your education in Special Educational Needs, towards becoming a teacher yourself 
Volunteer with Special Needs children, knowing that you are able to provide a better level of care than other volunteers without this specialized knowledge
Be able to better care for friends or family with special needs
Certification
Certification details
To receive certification, you must:
Complete every page of the course
Score at least 55% on the exam at the end of the course
That's it!
After successfully completing the course, you will immediately receive your PDF course certificate so you can instantly add it to your CV and display your achievement. You can also request a hard copy certificate to be sent to your postal address for a small printing and posting fee.
All our courses are accredited by the International Council for Online Educational Standards - www.icoes.org (accreditation number ICOES/00763/13/36). Most of our courses will earn you credits through Continuing Professional Development (CPD) / Continuing Education (CE). Check for the CPD logo on the course page.
CPD points are accepted and recognized by employers from both the public and private sectors, and academic institutions across the UK and internationally.
International Open Academy is also an officially approved TQUK (Training Qualifications UK) center, with the TQUK Center Number: C001157. 
TQUK is a national awarding body recognized by the UK Government and regulated by Ofqual (The Office of Qualifications and Examinations Regulation).
For further details, please visit https://internationalopenacademy.com/accreditation