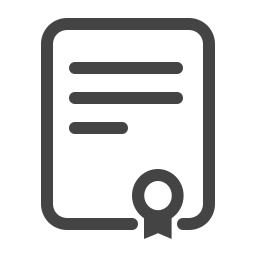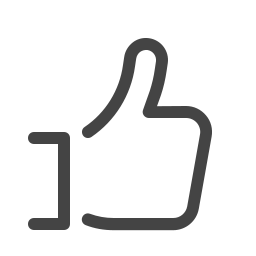 About
About the course
Be a master baker in your own kitchen. If you love baking that everyone loves tasting, add the Wow factor by designing delicious cakes that'll sell like hotcakes!

Learning how to create gorgeous cakes like the top chefs is easily within your reach. Amaze your friends and family at every cake-eating event from birthdays to weddings with your silky icing and sophisticated cake designs.

A lot of people may not realize is that you don't have to have a degree from an expensive culinary school in order to create beautiful and sophisticated cakes. With a steady hand and our course, you can design delicious masterpieces that look like they've come straight from a top Parisian patisserie.

As many as 7 million cakes are eaten in the USA every day! With so many people on special diets or with allergies, they're looking for cakes that are safe as well as scrummy. As a bespoke cake artist, you're in the perfect position to cater for their needs.

Whether you get pleasure from seeing friends and colleagues enjoy your beautiful cakes or you want to monetize your skills, this course shows you the tricks of the trade to achieve your goals.

Follow the steps in our Sophisticated Baking & Cake Design accredited course and you'll be brimming with ideas for cakes for all occasions. You'll be in huge demand too!
What you will learn
You'll see how to take your cake recipes to a higher, more sophisticated level. Our online course shows you how to create exquisite cake designs that are a feast for the eyes as well as the taste buds.
You'll find out the tools that cake designers have and how to use those tools to sculpt and shape cake designs like an art form.
You'll learn about:
cake decorating for every occasion
how to make buttercream
whether icing or fondant is right for the occasion
different cake designs to choose and make
creating star or petal tips
cake decorating with fondant
adding design elements to embellish your creation
best ways to showcase your cakes
how to serve your edible work of art
Requirements
International Open Academy courses are designed for anyone with an interest in learning. No formal qualifications are required to study with us. Our courses are suitable if you want to learn new skills, start a new career, or if you're already working in a particular industry and wish to upgrade your talents and enhance your resume.
Lessons
Course Breakdown
Module 1: Getting Started
Evaluating the Occasion
Determining Size
Choosing a Design
Gathering Supplies
Cutting Pieces
Module 2: Icing
Making Buttercream
Piping
Star or Petal Tips
Patterned Designs
Icing vs. Fondant
Module 3: Making Fondant
What You Need
Creating the Fondant
Getting Your Texture Right
Getting the Color Right
How Important is Taste?
Module 4: Decorating With Fondant
The Basics
Simple Designs
Complex Patterns
The Hand Painted Technique
Embellishments
Module 5: Putting It All Together
Stacking Cakes
Adding Design Elements
Transportation
Presentation
Serving
Career
Who is this course for
This course is for everyone who:
loves baking cakes
is interested in cake designs
wishes to create a unique and exciting birthday cake for their children
is seeking a career as a baker and cake decorator
bakes cakes for fundraisers or school events and wants to make a great impression
is an event planner wishing to add a new element to their services
runs a tearoom, hotel or restaurant and wants to create special cakes for customers
is interested in making and selling unique cakes for friends or clients
wants to start a blog about their baking
is looking to turn their cake-baking hobby into a small business
plans to serve high teas at their venue or event
How will it help me
You'll learn the cake decorating and design skills to produce amazing cakes for all occasions which look as good as the professionals.

Whether you're baking for fun, hoping to make money or carving a career in the world of cakes, this course puts you on the right track to learn the tools and techniques need to decorate and design cakes.

Our accredited Sophisticated Baking & Cake Design course is online, so you can learn at a convenient time and pace for you. You can pause and go back over any module too. After successfully completing the course, you can apply for a certificate to show how skilled you are to potential clients or employers.
Career path
After you complete this course, you could:
Open your own artisanal bakery, specializing in wedding cakes
Create amazing cakes for friends and family
Take your existing bakery or catering company to a whole new level
Teach other bakers how to wow with wedding cakes
Certification
Certification details
To receive certification, you must:
Complete every page of the course
Score at least 55% on the exam at the end of the course
That's it!
After successfully completing the course, you will immediately receive your PDF course certificate so you can instantly add it to your CV and display your achievement. You can also request a hard copy certificate to be sent to your postal address for a small printing and posting fee.
All our courses are accredited by the International Council for Online Educational Standards - www.icoes.org (accreditation number ICOES/00763/13/36). Most of our courses will earn you credits through Continuing Professional Development (CPD) / Continuing Education (CE). Check for the CPD logo on the course page.
CPD points are accepted and recognized by employers from both the public and private sectors, and academic institutions across the UK and internationally.
International Open Academy is also an officially approved TQUK (Training Qualifications UK) center, with the TQUK Center Number: C001157. 
TQUK is a national awarding body recognized by the UK Government and regulated by Ofqual (The Office of Qualifications and Examinations Regulation).
For further details, please visit https://internationalopenacademy.com/accreditation