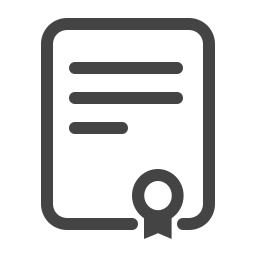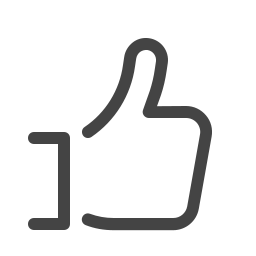 About
About the course
Using social media to market your business is not an option. It is vital. Facebook has more than two billion active users a month. LinkedIn has hundreds of millions of monthly active users.

Imagine how much extra business you can attract if you can get in front of these people. Can you afford not to be on social media?

But which social media platform should you use (so many people get this wrong)? How do you get people to like you? Follow you? Share your content? What content should you create for social media? How do you know what works for you?

Simply follow the steps by course tutor and social media manager Latasha James, who has a wealth of experience working with Fortune 500 companies and now loves helping clients double their incomes.

With her help, you will:
Promote your business to billions of social media users
Set up each social media platform for your business, such as Facebook, Instagram, LinkedIn, Twitter
Post effectively on the right platform for you 
Reach out and engage with potential customers
Measure your success on social media
Thrive in the global marketplace
 Social media is evolving and changing rapidly. You can't afford to get left behind. 

Whether you run a business but don't have a clue how to use social media or you have the drive to become a social media manager, this course will be invaluable to you.

What marks this course apart? 
This course follows a well-structured syllabus designed by experts 
We will walk you through everything you need to know on the topic in easy-to-understand, jargon-free language 
The courses are designed around you. You can study when and where it suits you  
The course is accredited by ICOES. A certificate is available to download immediately on completion of the course 
We have a 5-star customer support team which is there to assist students every step of the way
More than 95% of our students would recommend our courses to their friends
What you will learn
What is social media marketing?

Social media marketing is a powerful way of connecting with your audience to build brand awareness, increase sales and also drive more traffic to your website. This involves:
knowing which social media platform your potential customers use
creating content that people will engage with
listening to and engaging your followers
creating an effective social media strategy and understanding how to measure it to ensure it works
managing social media by creating a content calendar and using the right tools to save you time and get you organized when you schedule your posts
In this Social Media Manager online course, you will learn each step from setting up your profile, to posting on social media and using analytics to seeing how well your posts are performing.

How to become a social media manager?

Social media managers are highly sought-after. It is a desirable job as you can work from home if you are a freelancer and earn $25 an hour as a newbie and around $100p/h with 5-10 years' experience.

You will need to keep up-to-date with the changes to social media platforms as well as new platforms being launched. Your skills as a content creator will be tested as you will have to find a variety of engaging content for the different platforms.

You will also need to be highly-organized to schedule your posts at the right time as well as setting and hitting your goals to make sure your posts are performing as expected.

You will learn all this in our Social Media Manager course. Once completed you will also have a certificate to impress clients and add to your resume.
Requirements
International Open Academy courses are designed for anyone with an interest in learning. No formal qualifications are required to study with us. Our courses are suitable if you want to learn new skills, start a new career, or if you're already working in a particular industry and wish to upgrade your talents and enhance your resume. 
Lessons
Course Breakdown
Module 1: Introduction And Strategy
1.1. Meet your tutor, social media manager and YouTuber, Latasha James
1.2. How this course will help you
1.3. How to develop a content strategy for any platform
1.4. Choosing the right platforms
1.5. Setting the correct goals
1.6. How to create well designed social media content
1.7. Creating a content calendar and tools for content scheduling
1.8. Measuring Key Performance Indicators (KPIs)
Module 2: Facebook
2.1. Facebook setup and walkthrough
2.2. Content strategy to get the most out of Facebook
2.3. Facebook Groups moderation
2.4. Facebook customer service 101
2.5. Facebook ads 101
2.6. How to use Facebook analytics
Module 3: Instagram
3.1. Instagram setup and walkthrough
3.2. Content strategy to get the most out of Instagram
3.3. Scheduling tools for Instagram
3.4. Instagram hashtag strategy
3.5. Instagram Story strategy
3.6. Instagram Live strategy
3.7. Instagram engagement strategies
3.8. Instagram ads 101
3.9. How to use Instagram Analytics
Module 4: Linkedin
4.1. Company profile platform setup and walkthrough
4.2. Personal profile platform setup and walkthrough
4.3. Content strategy to get the most out of LinkedIn
4.4. Thought leadership and employee advocacy strategy
4.5. LinkedIn ads
4.6. How to use LinkedIn analytics
Module 5: Twitter
5.1. Twitter setup and walkthrough
5.2. Content strategy to get the most out of Twitter
5.3. Twitter hashtag strategy
5.4. Twitter engagement strategies
5.5. Using Twitter for customer service 101
5.6. How to use Twitter analytics
Module 6: Working As A Social Media Manager
6.1. What does a social media manager do?
6.2. How to find work as a social media manager
6.3. How to become a freelance social media manager
6.4. Building a social media manager resume: final thoughts and tips
Career
Who is this course for
Everyone who wants to master the most powerful social networks used by billions of people every month
People who have a product or service and want to boost sales globally
Anyone working in marketing or advertising who wants to help a brand grow by using social media  
Business people who know they need to be on social media but haven't got a clue where to start
Anyone who wants to be a social media manager or to build a freelance social media management business and work for themselves
People who have used social media to build their brand in the past and it didn't work
Anyone who needs to manage social media properly by implementing a solid plan of action
Career path
Become qualified in this high-demand skill and enjoy a social media manager salary of around $61,000
Start a home-based business with a salary for social media manager of around $51,000 as a newbie
Provide additional services to clients in your role as a marketing consultant or content writer
Your social media manager resume will enable you to apply for marketing, public relations, communications and editorial jobs 
Be in line for promotion or a raise by taking charge of your company's social media campaigns
Certification
Certification details
To receive certification, you must:
Complete every page of the course
Score at least 55% on the exams throughout the course
That's it!
After successfully completing the course, you will immediately receive your PDF course certificate so you can instantly add it to your CV and display your achievement. You can also request a hard copy certificate to be sent to your postal address for a small printing and posting fee.
All our courses are accredited by the International Council for Online Educational Standards - www.icoes.org (accreditation number ICOES/00763/13/36). Most of our courses will earn you credits through Continuing Professional Development (CPD) / Continuing Education (CE). Check for the CPD logo on the course page.
CPD points are accepted and recognized by employers from both the public and private sectors, and academic institutions across the UK and internationally.


International Open Academy is also an officially approved TQUK (Training Qualifications UK) center, with the TQUK Center Number: C001157. 
TQUK is a national awarding body recognized by the UK Government and regulated by Ofqual (The Office of Qualifications and Examinations Regulation).
For further details, please visithttps://internationalopenacademy.com/accreditation