On Sale
Skin Care Routines and Treatments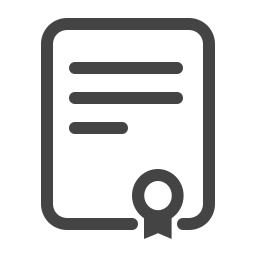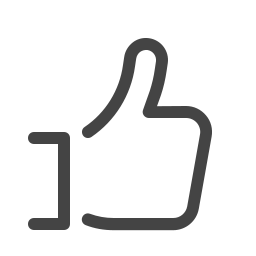 About
About the course
The beauty industry is saturated with products and brands that promise wrinkle-free, poreless skin that looks like it's been Photoshopped to perfection. But are these products actually good for your skin, and are you using them correctly? When it comes to skin care, there's no cookie cutter or one-size fits all approach; instead, you have to develop a skin care routine that works for YOUR specific skin type, ethnicity, and age. Other important factors to consider are your environment, climate, and the weather/season. Do you see how it can be confusing? But don't stress - in this course you'll learn how to get flawless skin for every skin type, so you can create your own personal beauty regimen. Get ready to start glowing!
What you will learn
You'll learn about the skin's makeup and composition, so you can better understand how products and treatments work.
You'll be able to identify your skin type
The truth behind urban myths about skin care
How to care for all skin types – from dry to sensitive skin
How to build your skin care regimen from start to finish
Specific care instructions and product recommendations for ALL ethnicities
What causes acne and how you can prevent it
Homemade remedies for acne treatment that really work!
Advice for acne scar treatments and procedures
How to take care of your skin all-year round, no matter the weather
How to make your own face masks, scrubs, and cleansers using natural products
And so much more!
Requirements
International Open Academy courses are designed for anyone with an interest in learning. No formal qualifications are required to study with us. Our courses are suitable if you want to learn new skills, start a new career, or if you're already working in a particular industry and wish to upgrade your talents and enhance your resume.
Lessons
Course Breakdown
Module 1: How To Care For Specific Skin Types
Introduction to Skin
Caring for Dry skin
Caring for Oily Skin
Caring for Acne Prone Skin
Caring for Normal Skin
Caring for Sensitive Skin
Caring for Combination Skin
Caring for Mature Skin
Debunking Myths and Misconceptions
Module 2: Skin Care For Various Ethnicities
Caring for Asian Skin
Caring for Black / African American Skin
Caring for Caucasian Skin
Caring for Hispanic / Latin Skin
Caring for Pacific Islanders / Native American Skin
Module 3: Treatments And Remedies For Acne Prone Skin
What is Acne? Who Gets it?
Products for Acne Prone Skin
Natural and Household Remedies
Skincare Advice
Scar Treatment
The Caveman Regimen
Module 4: Skin Care Routines For Every Season
How to Keep Skin Protected and Golden for Summer
Staying Healthy in Autumn's Rainy Season
Fighting the Winter Blues with a Radiant Glow
Springtime! Transitioning to Warm Weather
Module 5: Diy Treatments And Natural Products
What to Avoid for Healthy, Beautiful Skin
Exfoliate Your Way to Smoother Skin
DIY At-Home Beauty Treatments
Treatments Worth Paying For
Career
Who is this course for
This is the perfect course if you:
Are not satisfied with the state of your skin
Want to know about the best products to use
Have unique skin care issues that you can't find information on
Want to make your own beauty products using natural products
Have acne prone skin that you aren't sure how to treat
Have ethnic skin that you want specific advice for
Are an aspiring makeup artist or aesthetician and want to learn about skin care
Career path
Upon completion of this course, you could:
Explore a job in the health industry, including as a makeup artist or skin care expert
Learn how best to care for your own skin, and that of others 
Consult with clients who want to learn the best treatments for their unique skin
Share your knowledge on a blog, YouTube channel or Instagram
Certification
Certification details
To receive certification, you must:
Complete every page of the course
Score at least 55% on the exam at the end of the course
That's it!
After successfully completing the course, you will immediately receive your PDF course certificate so you can instantly add it to your CV and display your achievement. You can also request a hard copy certificate to be sent to your postal address for a small printing and posting fee.
All our courses are accredited by the International Council for Online Educational Standards - www.icoes.org (accreditation number ICOES/00763/13/36). Most of our courses will earn you credits through Continuing Professional Development (CPD) / Continuing Education (CE). Check for the CPD logo on the course page.
CPD points are accepted and recognized by employers from both the public and private sectors, and academic institutions across the UK and internationally.
International Open Academy is also an officially approved TQUK (Training Qualifications UK) center, with the TQUK Center Number: C001157. 
TQUK is a national awarding body recognized by the UK Government and regulated by Ofqual (The Office of Qualifications and Examinations Regulation).
For further details, please visit https://internationalopenacademy.com/accreditation