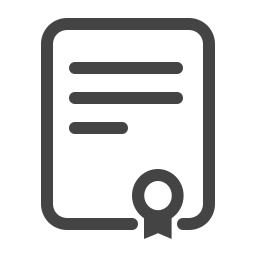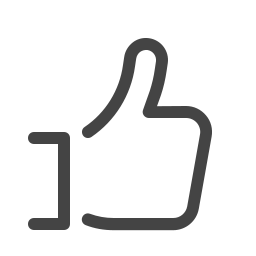 About
About the course
There's something very nurturing about taking good care of your body. Don't you feel great after an evening of pure indulgence in cleansing and beautifying? You'll also be a better company and sleep more soundly.
There's a lot to know about good body care – how to treat it, what to use, what to eat and what to avoid. You'll find excellent tips on the best route to a body you love and the answers to your questions, including:
Should I ever expose my skin to the sun? 
Can I help oily skin with my diet? 
What special care should I take of my skin type? 
How often should I exfoliate my face?  
What's the best method for hair removal?
What should I eat to improve my hair and nails?
We'll also show you how to do a great mani-pedi, how to make your own natural products and much more. Unwrap this course now and give yourself the love you deserve.
What you will learn
Get informed on:
Skin's layers and functions
How to deal with different qualities and imbalances
What skin loves and hates – inside and outside
Regimes that get your glow back
Specific food, nutrients & supplements for youthful, supple skin
How to help slow down skin ageing
Requirements
International Open Academy courses are designed for anyone with an interest in learning. No formal qualifications are required to study with us. Our courses are suitable if you want to learn new skills, start a new career, or if you're already working in a particular industry and wish to upgrade your talents and enhance your resume.
Lessons
Course Breakdown
Module 1: Let's Get Under Your Skin
Structure of skin
Skin types
5 Skin care myths
Module 2: You Can Eat Yourself Beautiful!
Skin and the nutrients it needs
How to eat yourself beautiful?
How to correct problem skin with diet and supplementation – what to include & avoid.
Module 3: Practical Skincare Regimes For Different Skin Types
Dry skin
Oily Skin
Skin with acne
Young skin
Middle aged skin
Mature skin
Module 4: Tips For Types – Skincare For Different Ethnicities
Asian
Black / African Americans
Caucasian
Hispanic / Latinos
Pacific Islanders / Native Americans
Module 5: Hot And Not Bothered, Cool And Protected – Seasonal Skin Care
Change your skincare routine as seasons change.
Spring
Summer
Autumn
Winter
Module 6: On The Bright Side – Is The Sun Really That Bad?
Specific supplements for great looking skin
Sunscreens – a critical view
Natural treatments for accidental sunburn
Fake Tanning
Module 7: Can I Push Back Time? A Realistic Approach To Reducing Ageing Effects
Anti-ageing skin care for different ethnic skin types
The ingredients to look for in anti-ageing products
How skin changes with each big birthday?
What about Botox and Lifting?
Module 8: Treat Yourself – The Best Skin And Body Treatments
What you must avoid if you want healthy, beautiful skin?
Exfoliation and moisturising all over
Skin care treatments you can do at home (incl. facials)
Make your own natural skincare products
Natural treatments for dry, scaly or itchy skin
Treatments worth paying for
Module 9: Have It Off! Hair Removal Examined
Waxing
Shaving
Laser
Creams
Module 10: Reach Out And Touch – Hand And Foot Care
A really good home manicure
A really good home pedicure
Specific food and nutrients for strong, shiny, healthy nails
Foot skin care and treating problems including nail fungus
Module 11: Sleek, Sexy, Fabulous Hair
Hair types and their qualities
10 tips for healthy, shiny hair
Best treatments for different hair types
Specific food and nutrients for lustrous, healthy hair and scalp
What to stop doing now to keep your hair in good shape?
Module 12: Man! You Look Good: Skincare For You Or The Guy In Your Life
Skincare routine
Surviving daily shaving heroically
Taking care of your beard or moustache
Hands and Feet
Tame your mane
Career
Who is this course for
Anyone with an interest in health and beauty, natural products, and how to achieve the best looking skin without harsh, expensive chemicals. 
Those in the health industry would benefit from this course, as will makeup artists, nutritionists, natural medicine gurus, hemeopaths, and those who make natural beauty products. 
Career path
After you compete this course, you could:
Start a blog, YouTube channel, or Instagram, sharing your knowledge, tips, and tricks
Improve your skills as a makeup artist, stylist, or nail technician
Create and sell natural remedies for various skin and hair complaints
Improve your own skin and hair, and that of your friends
Advise clients on the proper care and nutrition to achieve a healthy, happy glow
Certification
Certification details
To receive certification, you must:
Complete every page of the course
Score at least 55% on the exam at the end of the course
That's it!
After successfully completing the course, you will immediately receive your PDF course certificate so you can instantly add it to your CV and display your achievement. You can also request a hard copy certificate to be sent to your postal address for a small printing and posting fee.
All our courses are accredited by the International Council for Online Educational Standards - www.icoes.org (accreditation number ICOES/00763/13/36). Most of our courses will earn you credits through Continuing Professional Development (CPD) / Continuing Education (CE). Check for the CPD logo on the course page.
CPD points are accepted and recognized by employers from both the public and private sectors, and academic institutions across the UK and internationally.
International Open Academy is also an officially approved TQUK (Training Qualifications UK) center, with the TQUK Center Number: C001157. 
TQUK is a national awarding body recognized by the UK Government and regulated by Ofqual (The Office of Qualifications and Examinations Regulation).
For further details, please visit https://internationalopenacademy.com/accreditation