On Sale
Revamp Your Closet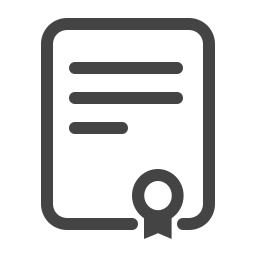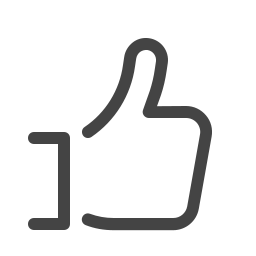 About
About the course
While most of us love to shop and add new pieces to our wardrobe, we usually hate having to get rid of stuff. But what do you do when you have a jam-packed closet but nothing to wear? In this study you'll learn how to know when it's time to say goodbye to well-loved pieces, discover the secrets of organization come up with a plan for rebuilding your collection, learn how to make the most of the space you have, and gain tips on how to budget for your closet revamp.
Whether you're a neat freak looking to improve your closet or a regular girl in need of some organization, we'll show you how to create a more functional closet and a more stylish wardrobe.
During the 5 module course, you'll learn everything from basic organizational tips to how to let go of time-worn items to creating a budget that will get you a killer closet, and an even better wardrobe.
If organization is something you've always wanted but have been afraid to attempt, and if you're sick of having overflowing drawers but nothing to wear, this is the course for you. And the best part is you will be able to take the course from the comfort of your own home when it fits your schedule!
Why wait? Sign up now—your closet needs some love!
What you will learn
With our Revamp Your Closet course, you will quickly learn how to:
Organize every nook and cranny of your closet
Purge your wardrobe of worn-out items
Rebuild your wardrobe, from basics to statement pieces
Understand the differences among and benefits of buying, selling, trading and renting items
Save time and money by organizing your closet
Make the most of the space you have
Set a budget and stick to it
Requirements
International Open Academy courses are designed for anyone with an interest in learning. No formal qualifications are required to study with us. Our courses are suitable if you want to learn new skills, start a new career, or if you're already working in a particular industry and wish to upgrade your talents and enhance your resume.
Lessons
Course Breakdown
Module 1: The Ideal Closet
Organization is Key
A Healthy Amount of Basics
Unique Items That You'll Actually Wear
Module 2: Rebuilding Your Closet
Purging
Replacing Basics
Adding Items that Pop
Bargains
Splurges
Buy, Sell, Trade
Renting
Module 3: Organization
Jewelry, Accessories & Handbags
Undergarments & Camisoles
Tank Tops & T-Shirts
Jeans, Slacks & Leggings
Blouses & Sweaters
Casual Dresses & Skirts
Formal Dresses & Skirts
Jackets & Coats
Seasonal Items
Shoes
Additional Tips
Module 4: Size Matters
Maximizing Small Spaces
Go Big: Building Your Dream Closet
Module 5: Budgeting
Setting a Budget
Making a Spreadsheet
Revamping on a Limited Budget
Total Splurge
Money-Saving Tips
Career
Who is this course for
Our Revamp Your Closet course will be the perfect match for you if:
You feel like you have nothing to wear
Your closet is overflowing
You can never find what you're looking for
You have super-old clothes taking up space
You need help organizing your items
You want to update your style but don't know where to start
Career path
After completing this course, you could:
Work as a closet organizer
Explore being a personal stylist
Help friends, family, and clients organize their closets and improve their style
Teach your skills to others, run workshops, or volunteer your time and knowledge to those in need
Certification
Certification details
To receive certification, you must:
Complete every page of the course
Score at least 55% on the exam at the end of the course
That's it!
After successfully completing the course, you will immediately receive your PDF course certificate so you can instantly add it to your CV and display your achievement. You can also request a hard copy certificate to be sent to your postal address for a small printing and posting fee.
All our courses are accredited by the International Council for Online Educational Standards - www.icoes.org (accreditation number ICOES/00763/13/36). Most of our courses will earn you credits through Continuing Professional Development (CPD) / Continuing Education (CE). Check for the CPD logo on the course page.
CPD points are accepted and recognized by employers from both the public and private sectors, and academic institutions across the UK and internationally.
International Open Academy is also an officially approved TQUK (Training Qualifications UK) center, with the TQUK Center Number: C001157. 
TQUK is a national awarding body recognized by the UK Government and regulated by Ofqual (The Office of Qualifications and Examinations Regulation).
For further details, please visit https://internationalopenacademy.com/accreditation