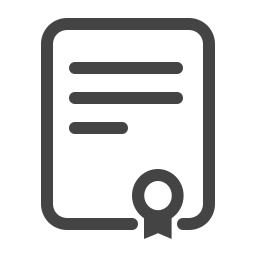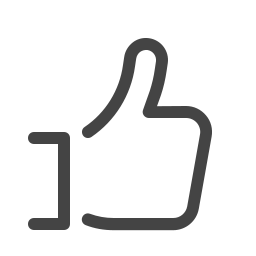 About
About the course
Have you suffered from the feeling of loneliness, as though you would like to find a partner to join you in your journey through life? Perhaps you've found your soul mate, yet feel the "spark" that once ignited as slowly burned low due to the daily pressures of life. No matter your relationship status, this course in the topic of relationship science will give you the tools you need to approach romantic relationships in a manner conducive of honoring your own well being as well as caring for another person completely.
Throughout this course in relationship science, you will learn the importance of understanding the topics and issues related to relationships, attraction, seduction, intimacy and more.
With a concentrated effort in the topics of self-improvement, communication, and effort, participants of this e-learning course module will quickly find that the way potential and current partners see us is within our control. Through discipline, motivation, and thoughtfulness, you can utilize the tools demonstrated throughout our course modules to be a better husband or wife, girlfriend or boyfriend, life partner, or overall person. While finding love after taking this course is not guaranteed, you will certainly walk away from this with a greater understanding of yourself and a grasp on the psychology behind relationships and how to make your own ones thrive.
Sign up today and start building a strong foundation for a better, more fulfilling romantic life!
What you will learn
By completing this educational course in relationship science, you will walk away with a better understanding of yourself and others that will benefit you in your current and future romantic relationships. Some of the essential takeaways from this course will be in the discussion of:
Setting meaningful goals in romance while maintaining boundaries and having realistic expectations
Various personality types that compliment one another or combat one another
Ways to reflect on your behaviors and attitudes and adjust them in ways that make you the desirable person people want to be close to
Opportunities for putting yourself out there and getting into the dating scene
Etiquette, conversation starters, and date ideas for new relationships
How to keep your romantic flame burning, in matters of intimacy, togetherness, and camaraderie with your partner
Tools for working with your partner to strengthen your bond in the most difficult of times
Planning for long-term futures together and resources you can utilize to get you there
Requirements
International Open Academy courses are designed for anyone with an interest in learning. No formal qualifications are required to study with us. Our courses are suitable if you want to learn new skills, start a new career, or if you're already working in a particular industry and wish to upgrade your talents and enhance your resume.
Lessons
Course Breakdown
Module 1: Introduction To Relationship Science
1.1 What is relationship science?
1.2 Mindfulness and self-awareness
1.3 Setting personal relationship goals
1.4 Expectations and boundaries
Module 2: Attraction, Compatibility, And Seduction
2.1 The laws of attraction
2.2 Personality types and compatibility
2.3 The art of seduction
2.4 Presenting your best self to the world
Module 3: Body Language
3.1 How body language can change messages and perceptions
3.2 Gestures
3.3 Facial expressions
3.4 Body movement and postures
Module 4: Where And How To Meet Your Future Partner
4.1 Meeting that "special someone"
4.2 Places to meet potential romantic partners
4.3 Dating agencies and speed dating
4.4 Social media and online dating
Module 5: The First Date
5.1 Taking the initiative
5.2 First date etiquette
5.3 Conversation starters
5.4 Where do you take it from here?
Module 6: Topics In Dating
6.1 Commitment and communication
6.2 Integrating sex and intimacy into the equation
6.3 Introducing your partner to family and friends
6.4 Single parents and involving children in the relationship
6.5 Moving in together and other long-term commitments
Module 7: Relationship Concerns
7.1 Arguments and how to deal with them
7.2 Jealousy and adultery
7.3 Financial issues
7.4 Options for seeking help and guidance
7.5 Acknowledging when the relationship just isn't going to work
Module 8: Looking Toward The Future
8.1 Marriage
8.2 Family
8.3 Keeping the romance alive
8.4 Maintaining a healthy sex life
8.5 Mutual respect, compromise, and support
Career
Who is this course for
This course is ideal for every person. No matter who you are or what you do, you have relationships with the people around you, and relationships can always be improved and worked upon. 
Everyone has both good and bad habits, and there's no shame in that! But taking the time to examine yourself, be thoughtful about your motivations, and understand why you do what you do will serve both yourself and those around you. 
We all strive to be better, why not let us help with that?
Career path
After completing this course, you could:
Improve your relationships, bringing them to a higher, more joyful level
Find new relationships and build them the right way from the start
Use what you learn to be a better coworker, employee, or boss
Be able to be more loving and empathetic to the people around you
Change negative habits into positive ones
Certification
Certification details
To receive certification, you must:
Complete every page of the course
Score at least 55% on the exam at the end of the course
That's it!
After successfully completing the course, you will immediately receive your PDF course certificate so you can instantly add it to your CV and display your achievement. You can also request a hard copy certificate to be sent to your postal address for a small printing and posting fee.
All our courses are accredited by the International Council for Online Educational Standards - www.icoes.org (accreditation number ICOES/00763/13/36). Most of our courses will earn you credits through Continuing Professional Development (CPD) / Continuing Education (CE). Check for the CPD logo on the course page.
CPD points are accepted and recognized by employers from both the public and private sectors, and academic institutions across the UK and internationally.
International Open Academy is also an officially approved TQUK (Training Qualifications UK) center, with the TQUK Center Number: C001157. 
TQUK is a national awarding body recognized by the UK Government and regulated by Ofqual (The Office of Qualifications and Examinations Regulation).
For further details, please visit https://internationalopenacademy.com/accreditation