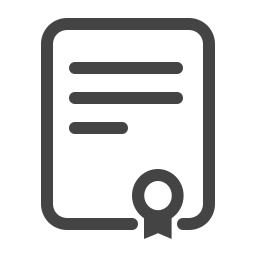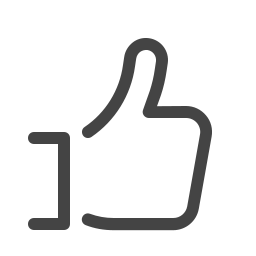 About
About the course
Experts agree - Couples should seek therapy long before they think they "need" to. Therapy should be an important part of your relationship - 75% of couples who attend marriage counseling believe they are "better off" after, and 65% report "significant improvement" in their relationship. 
Half of all couples who have counseling maintain their improved relationship two years later. Therapy works to solve issues without blame by teaching you how to communicate, listen, and compromise. 
Don't let anything hold you back! If you want to fix your relationship, but don't know how, we are here to help. Do you want to attend couples counseling but don't have the time - or the money? Then this course is for you!
Specially made for couples who want to strengthen and heal their relationship, this online course was written by our expert, Emma Abel, who holds a Masters Degree in Couples and Family Therapy and has studied under the famous Dr Gottman. In this course you will gain all the tools needed to identify and solve issues within your relationship.
What you will learn
Starting by evaluating your relationship in an honest and open way, you'll learn how to see problems that are unique to your relationship and understand what needs to be done to fix them. In this course we'll discuss red flags, what open and honest communication looks like, how to rebuild trust, and the impact of your sex life, among other topics. Through our expert's guidance and your honest effort, you will gain a full understanding of how relationships work. 
Requirements
International Open Academy courses are designed for anyone with an interest in learning. No formal qualifications are required to study with us. Our courses are suitable if you want to learn new skills, start a new career, or if you're already working in a particular industry and wish to upgrade your talents and enhance your resume.
Lessons
Course Breakdown
Module 1: Defining Relationships
1.1 When to seek professional help
1.2 What is a relationship and what is the point of being in one?
1.3 What makes some relationships last and others fail?
1.4 Identifying issues in your relationship
1.5 Goals and outcomes: What do you want your relationship to be?
Module 2: Communication
2.1 Compromise
2.2 Empathy
2.3 Reflective listening
2.4 Other healthy communication techniques
2.5 When does communication stop being effective?
Module 3: Working Together
3.1 Building your friendship
3.2 Maintaining fondness for one another
3.3 The love languages
3.4 Forgiveness and trust
3.5 Accepting Influence
Module 4: Conflict Resolution
4.1 Opening a dialogue
4.2 The blame game - and how to avoid it
4.3 Healthy conflict techniques
4.4 Identifying and stopping harmful behaviors
Module 5: The Future
5.1 Building towards a shared meaning
5.2 Creating shared values
5.3 Increasing intimacy
5.4 Helping each other achieve life dreams
Module 6: Sexual Health
6.1 What's 'normal' when it comes to sex?
6.2 Opening a conversation about sex
6.3 Setting limits in a relationship
6.4 Trying new things together
Career
Who is this course for
This course is for anyone who would like to see their relationship grow and flourish. All romantic relationships between partners of every orientation and type will benefit from the communication strategies and problem-solving contained in this helpful, sensitively approached, and thorough course.
How will it help me
This course will teach you what a good and healthy relationship is like and what changes you might need to make to achieve your "couples goals". You will learn about common issues faced by couples, how to overcome those issues, and what steps to take to secure a future together. Our experts walk you through the various therapy methods to an understanding of the benefits of working to strengthen your relationship. You will gain the knowledge and skills you need to overcome obstacles and better communicate with your partner in an open and healthy way.
Certification
Certification details
To receive certification, you must:
Complete every page of the course
Score at least 55% on the exam at the end of the course
That's it!
After successfully completing the course, you will immediately receive your PDF course certificate so you can instantly add it to your CV and display your achievement. You can also request a hard copy certificate to be sent to your postal address for a small printing and posting fee.
All our courses are accredited by the International Council for Online Educational Standards - www.icoes.org (accreditation number ICOES/00763/13/36). Most of our courses will earn you credits through Continuing Professional Development (CPD) / Continuing Education (CE). Check for the CPD logo on the course page.
CPD points are accepted and recognized by employers from both the public and private sectors, and academic institutions across the UK and internationally.
International Open Academy is also an officially approved TQUK (Training Qualifications UK) center, with the TQUK Center Number: C001157. 
TQUK is a national awarding body recognized by the UK Government and regulated by Ofqual (The Office of Qualifications and Examinations Regulation).
For further details, please visit https://internationalopenacademy.com/accreditation