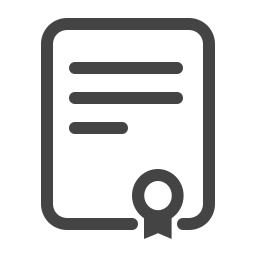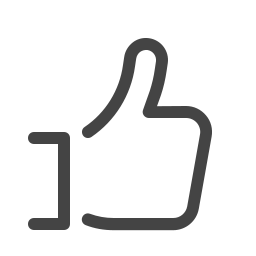 About
About the course
The most important role in life is the one for which we're least prepared - raising our children! Often we raise our children in the same way as our parents did or as a reaction against our own upbringing.
All we want is for our children to be happy. But we know they're under a lot of pressure - at school, in their social life and online.
Being a good parent has never been tougher. This easy-to-follow video parenting course is here to support and guide you. It's full of practical advice to reassure you as you strive to be the best parent you possibly can.
You've already shown you're committed to being a good parent by looking into our course. Once you sign up, you'll have more amazing parenting skills to enable you to enjoy an even better relationship with your child. Sign up and start learning straight away!
What you will learn
Children don't come with an instruction manual. You get told how and what to feed children, how to dress them and what inoculations they need. But what do you do if:
Your child is being bullied?

Your kid is a bully?

Your little one is going through a tough time at school?

You think they're spending too much time playing video games? And how much screen time should they have exactly?

You want to keep them safe on the internet?

They want the latest brands and expensive presents?

Your child lacks confidence and you want to encourage them without being pushy?
It's challenging to be a good parent in today's fast-moving, high-tech world. Our Raising Happy Kids course has been compiled by Jodi Aman, who has been a therapist and intuitive counselor since 1994. She has a wealth of experience in working with parents and their children. Now she is sharing her wisdom on how to be a good parent and how to raise happy kids in this video course online.
By studying good parenting skills online, you get to choose when and where to study. There are no set times to attend parenting classes. Plus you can follow Jodi's practical advice on how to be a good parent in the privacy and comfort of your own home.
It will reassure you that you're already bringing up your children well and offer sensible advice on issues you have yet to face. The Raising Happy Kids course has been designed to give you more confidence to raise your children in the best way possible. As Jodi herself puts it: "All I do is reflect back the good in you that you show me".
Your children are learning to make meaning of their world. With your guidance and good parenting skills, they can develop skills to confidently and positively face up to their world. Help them along their amazing journey with the effective parenting advice you'll find in this Raising Happy Kids video course.
Requirements
International Open Academy courses are designed for anyone with an interest in learning. No formal qualifications are required to study with us. Our courses are suitable if you want to learn new skills, start a new career, or if you're already working in a particular industry and wish to upgrade your talents and enhance your resume.
Lessons
Course Breakdown
Module 1: Your Role As A Parent
1.1 Welcome and introduction to the course
1.2 Understanding childhood
1.3 Recognizing your parenting skills
1.4 Compassionate parenting
1.5 Communicating with your child
Module 2: Nurturing Relationships
2.1 Family relationships
2.2 Peer relationships
2.3 Teaching kindness and compassion for others
2.4 Manners and respect
2.5 Instilling good self-esteem
Module 3: Taking Care Of Emotional Wellness
3.1 Teaching kids self-control
3.2 Self-compassion
3.3 Understanding resistance
3.4 Seven ways to help children through hard times
3.5 Mental health issues in children
3.6 Negotiating Bullying - Your kid is the bully
3.7 Negotiating Bullying - Your kid is being bullied
Module 4: Practical Parenting In The Modern World
4.1 Internet safety and social media
4.2 Materialism and consumerism
4.3 Negotiating success and failure
4.4 Screen time and video games
4.5 Setting limits
4.6 Work ethic, chores and money
Module 5: Maintaining Happiness And Optimism
5.1 Going beyond comfort zones
5.2 Confidence and motivation
5.3 Physical wellness
5.4 Nurturing daily routines
5.5 Recognizing individuality
5.6 Instilling good values
5.7 Conclusion and celebration
Career
Who is this course for
Everyone who wants to be the best parent possible for their children

Parents seeking answers to questions on how to be a good parent

Anyone who interacts with children either socially or professionally and wants to know how to give them the right encouragement

Babysitters, nannies, childminders, foster carers and anyone who wants to communicate well with children

Anyone who writes or blogs about families, parents and children
How will it help me
You'll learn how to be the best parent you possibly can. This certificate course will look impressive on your resume if you're planning to work with children, and will allow you to be a better mentor, teacher and role model for the children in your life.
Certification
Certification details
To receive certification, you must:
Complete every page of the course
Score at least 55% on the exam at the end of the course
That's it!
After successfully completing the course, you will immediately receive your PDF course certificate so you can instantly add it to your CV and display your achievement. You can also request a hard copy certificate to be sent to your postal address for a small printing and posting fee.
All our courses are accredited by the International Council for Online Educational Standards - www.icoes.org (accreditation number ICOES/00763/13/36). Most of our courses will earn you credits through Continuing Professional Development (CPD) / Continuing Education (CE). Check for the CPD logo on the course page.
CPD points are accepted and recognized by employers from both the public and private sectors, and academic institutions across the UK and internationally.
International Open Academy is also an officially approved TQUK (Training Qualifications UK) center, with the TQUK Center Number: C001157. 
TQUK is a national awarding body recognized by the UK Government and regulated by Ofqual (The Office of Qualifications and Examinations Regulation).
For further details, please visit https://internationalopenacademy.com/accreditation