On Sale
Quilting With Kids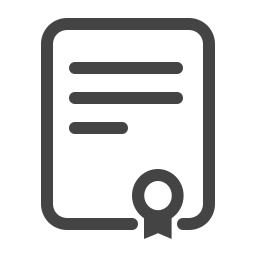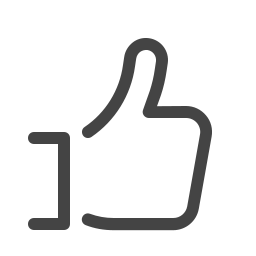 About
About the course
Make something new and beautiful out of old clothes and materials. Creating practical quilts and beautiful decorations puts you at the heart of the no-waste lifestyle. 
See why award-winning actress S. Epatha Merkerson and star singer/actress Marie Osmond are among the many celebs who've fallen in love with quilting. 
Spend quality time with children at home being productive, creative and embracing the ideals of zero waste living. Design homemade quilts, decorations, and wall hangings made with love and filled with sweet memories.
In this course, you have 24 fun and easy designs to follow. Even if you've never sewn before, you will start with quilting for beginners basics - making napkins - before building your skills by producing magical fairytale wall hangings, quilts, sleeping bags for dollies and teddies, personalized pillowcases for sweet dreams and so much more.
As well as enjoying a shared interest, quilting is an amazing skill for children to learn. 
Watch as they start to:
Follow instructions from start to finish

Grow in confidence as they become more skilled 

Feed their creativity and imagination with the designs for their quilting projects

Improve their math by making measurements and working out how much fabric they need

Develop their communication skills by listening to instructions and asking questions

Enjoy an awesome sense of achievement every time they finish a quilting project

Learn the practical skill of sewing in a fun way so they can mend or make clothes
Not only that, you've found a healthy alternative to screen time as you work your way through the 24 quilting patterns in our online course.
What you will learn
Step by step you will help your child build up skills from quilting for beginners through to more advanced quilting by being able to:
Use quilting templates to set out your own designs and colors

Follow quilting patterns to see your project through from start to finish

Get together the tools and materials you need for quilting

Build up confidence by starting with easy quilting projects and make your own fancy napkins

Develop your quilting skills with fun projects such as a sleeping bag or quilt for favorite toys

Make useful decorative items such as personalized pillowcases and beach towel quilts

Use your imagination and creative skills to the max by creating fairytale wall hangings
Requirements
International Open Academy courses are designed for anyone with an interest in learning. No formal qualifications are required to study with us. Our courses are suitable if you want to learn new skills, start a new career, or if you're already working in a particular industry and wish to upgrade your talents and enhance your resume.
Lessons
Course Breakdown
Module 1: Introduction
1.1 How to use this course
1.2 Crafting with your kids
1.3 Gather your supplies
1.4 Finishing your quilts
Module 2: Jumpstart Projects
2.1 Napkins
2.2 Basic napkin
2.3 Pieced napkin
2.4 Corner triangle napkin
Module 3: Personalized Pillowcases
3.1 Basic pillowcase
3.2 Artsy cuff pillowcase
3.3 Contrasting cuff pillowcase
3.4 Pieced-cuff pillowcase
3.5 Mini me pillowcase and pillow
Module 4: Skill-building Projects
4.1 Quilting with squares
4.2 Mini me sleeping bag
4.3 Postage stamp quilt
4.4 Quilting with rectangles
4.5 Floral placemats
4.6 All lined up quilt
4.7 Staggered block quilt
4.8 Jumbled watermelon block quilt
Module 5: Using Your New Skills
5.1 Quilting with frames
5.2 Holiday pillow ornaments
5.3 Baa baa black sheep throw pillow
5.4 Fairy tale wall hanging
5.5 Quilting with strips
5.6 Mini me quilt
5.7 Beach towel quilt
5.8 Quilting with panels
5.9 Alphabet quilt
Module 6: Challenging Quilts
6.1 Log cabin quilt
6.2 Snowball quilt
Career
Who is this course for
Zero wasters and people trying to live a more eco-friendly life by reusing old clothes or materials they might otherwise throw away

Anyone who wants a fun way to embrace the virtues of reusing and recycling

Everyone of all ages can create their own unique household items, wall hangings and decorative items from the 24 quilting patterns in the course

Parents and grandparents who want to share a common interest and build a closer bond with children over their love of quilting

Childminders, carers, teachers and organizers of children's groups can unleash their creative spirit through quilting

Children's party planners will be able to introduce quilting as a peaceful pastime during the event

Anyone who works with or interacts with children can teach them the age-old tradition of quilting and learning how to sew
How will it help me
Spend quality time with family in a way that is both decorative and practical. Find creative ways to use old materials - turn well-loved clothes or T-shirts into awesome quilts. Plus your sewing skills will come in handy if you need to sew on buttons or patch up your clothes. This course helps you to build up your confidence by starting with the basics while still producing beautiful handmade handicrafts. It then lifts your spirits further by empowering you to create more sophisticated designs.
Certification
Certification details
After successfully completing the course, you will immediately receive your PDF course certificate so you can instantly add it to your CV and display your achievement. You can also request a hard copy certificate to be sent to your postal address for a small printing and posting fee. 

All our courses are accredited by the International Council for Online Educational Standards - www.icoes.org (accreditation number ICOES/00763/13/36). They will also earn you credits through Continuing Professional Development (CPD) / Continuing Education (CE).