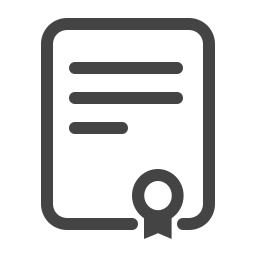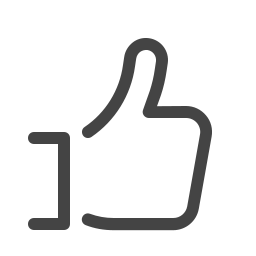 About
About the course
Are you interested in vegan cooking but afraid it's too difficult? You've heard it's just expensive rabbit food. Lacking in protein. It's bland, brown and boring.

Think again. Our course blows those myths out of the water while giving you meals so lipsmackingly-tasty, you won't miss meat, dairy or even cheese. 

With this vegan cookery course online, you will easily make the switch to enjoy more plant-based meals. You will meet your instructor Nikki, who will explain why she is vegan and break all the myths you may still have about veganism.

Follow her videos to build up a super range of easy meal plans using everyday staples as well as healthy versions of your favorite takeouts. The vegan mac and cheese recipe is the most delicious you ever tasted. 

By going vegan you become part of the solution to climate change because:
plant-based diets generate fewer greenhouse gases
growing plants uses much less water than animal farming
it can cut your carbon footprint from food by up to 73%
it frees up wild land lost to agriculture and that is one of the main causes for mass wildlife extinction
 As well as being sustainable, vegan cooking:
is rich in nutrients
lowers blood sugar levels
helps with weight loss
is linked to a lower risk of heart disease
Start your vegan journey today and see just how easy it is.
What you will learn
With this course you will learn how to:
Be motivated to add more vegan food into your diet  
Cook healthy homemade alternatives to your favorite takeouts
Create vegan cheese dishes so delicious you won't miss cheese
Make vegan meals which are kind to your budget
Stock your pantry, fridge and freezer with staples to rustle up easy vegan meals
Store food so there is zero waste (which also saves money)
Enjoy the many benefits to you and the environment for picking more plant-based meals
Requirements
International Open Academy courses are designed for anyone with an interest in learning. No formal qualifications are required to study with us. Our courses are suitable if you want to learn new skills, start a new career, or if you're already working in a particular industry and wish to upgrade your talents and enhance your resume.
Lessons
Course Breakdown
Module 1: Introduction
1.1. Meet Nikki: Vegan, recipe developer and YouTuber
1.2. Course overview
1.3. The benefits of veganism
1.4. Quick and easy banana bread oatmeal
1.5. Impressive(ly simple) lemon sugar cookies
Module 2: Vegan Myth Busting
2.1. Deliciously vegan on a budget
2.2. Far from rabbit food
2.3. How to supercharge your protein intake
2.4. Veganism for cheese lovers
2.5. The switch to veganism made easy
Module 3: Veganism Made Easy
3.1. Vegan pantry staples
3.2. Vegan meal prep made easy
3.3. (Mostly) homemade: make life easier with store-bought ingredients
3.4. Easy vegan meal planning
3.5. Zero waste veganism
Module 4: Protein Rich Vegan Meals
4.1. The complete guide to beans
4.2. Everything you need to know about tofu
4.3. Cooking tofu made easy
4.4. Healthy versions of takeout favorites
4.5. Your guide to nuts, seeds and whole grains
Module 5: Fantastic Vegan Cheeses And Desserts
5.1. The best vegan mac and cheese recipe
5.2. Vegan cheese sauces made easy
5.3. How to bake without eggs
5.4. Nikki's famous vegan cake recipe
5.5. Vegan cake decorating guide
5.6. Thank you and goodbye
Career
Who is this course for
These online vegan cooking classes are for anyone who wants to go vegan but worries about the cost or how to get all the nutrients you need
People looking for healthy vegan meals or inspirational recipes to get your 5 A Day
People looking for delicious, fast and easy plant-based meals 
Vegans and vegetarians wanting more vegan recipes to try
Everyone concerned about what they are eating and the effect it is having on the planet
Anyone curious about veganism and vegetarianism who wants to try plant-based food which is nutritious and flavorful
Chefs seeking inspiration for healthy plant-based recipes
How will it help me
As well as amazing recipes for every meal, you'll know the facts about veganism. How eating more plant-based meals is a positive step for you and your environment. Recipes to cook simple, healthy vegan meals in a hurry.
Certification
Certification details
To receive certification, you must:
Complete every page of the course
Score at least 55% on the exams throughout the course
That's it!
After successfully completing the course, you will immediately receive your PDF course certificate so you can instantly add it to your CV and display your achievement. You can also request a hard copy certificate to be sent to your postal address for a small printing and posting fee.
All our courses are accredited by the International Council for Online Educational Standards - www.icoes.org (accreditation number ICOES/00763/13/36). Most of our courses will earn you credits through Continuing Professional Development (CPD) / Continuing Education (CE). Check for the CPD logo on the course page.
CPD points are accepted and recognized by employers from both the public and private sectors, and academic institutions across the UK and internationally.
International Open Academy is also an officially approved TQUK (Training Qualifications UK) center, with the TQUK Center Number: C001157. 
TQUK is a national awarding body recognized by the UK Government and regulated by Ofqual (The Office of Qualifications and Examinations Regulation).
For further details, please visit https://internationalopenacademy.com/accreditation