On Sale
Professional Waiter Diploma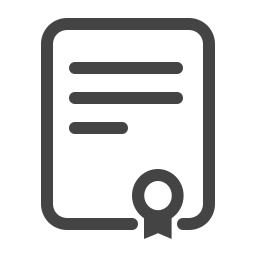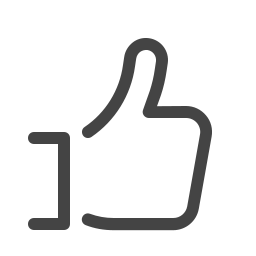 About
About the course
The restaurant industry is competitive and fierce. Make your resume stand out from the crowd with our Professional Waiter Training course. Get practical, hands-on training to work in luxury hotels, 5-star restaurants, and the hottest bars in town! There's more to the waiter job description than taking orders and serving plates, and we'll help you to master every aspect of your new role. With our lessons and video tutorials, you'll learn how to maximize tips, deliver excellent service, and take your career to the next level. When you're done, you'll receive a certificate from an internationally accredited course to prove your experience and training. As a waiter or waitress, the difference between minimum wage and big time earning is all up to you. So will you leave it up to chance, or follow our recipe for success?
What you will learn
Pretend it's your first day on the job. What would you want to know? We'll prepare you for that first shift by giving you a crash course in customer service, the restaurant industry, and the waitering role. If you already have some server experience, this course will teach you tons of tips and tricks to increase your tips, gain customer loyalty, and move up in the ranks.
This course contains text lessons as well as video tutorials and demonstrations!
Learn about customer expectations and how you can exceed every one
We'll teach you how to navigate tricky scenarios and manage difficult customers
A good waiter knows their product; you'll learn about pairings, ingredients, seasonality of food, wine and alcohol, and even coffee!
We'll show you how to set a table for family style restaurants and fine dining
Learn to take orders with foolproof memory methods so you never miss a single one
From waiters friend to pencil, we'll show you tools to make life easier
A waiter is also a salesperson – learn to sell your business, menu, and self
We'll show you how to impress guests and maximize your tips and earnings
You'll learn how to use food ordering systems, POS, apps, and other tools
We'll teach you basic First Aid and health and safety practices
Requirements
International Open Academy courses are designed for anyone with an interest in learning. No formal qualifications are required to study with us. Our courses are suitable if you want to learn new skills, start a new career, or if you're already working in a particular industry and wish to upgrade your talents and enhance your resume.
Lessons
Course Breakdown
Module 1: Customer Service That Gets Results
It's Your First Day on the Job!
10 Tricks for Making a Great Impression
First Class Professionalism = First Class Tips
5 Ways to Convert Customers into Regulars
How to Charm Your Biggest Critics – Kids
Module 2: A Masterclass In Foodology
From Agar Agar to Ziti – A Culinary Dictionary of Terms
Diets, Allergies, and Picky Eaters
Meats, Cheese, and all the Trimmings
Pastry and Desserts – the Icing on the Cake!
A Culinary Trip Around the World
Easy Wine Pairing For Every Course
From the Bar: Cocktails and Spirits
Get Your Brew on With Coffees and Teas
Module 3: Tableside Service To Impress Your Guests
Safe Food Handling and Sanitation
Ultimate Guide to Table Setting
Tools of the Trade – What's in Your Apron?
Memory Tricks for Taking Orders
7 Foolproof Ways to Upsell Your Menu
Impeccable Food and Beverage Service
Module 4: Tips For Making Tips – Control Your Paycheck
"Good" Service vs. "Great" Service
20 Key Things That Impress Every Customer
Cashing in on Your Personality and Flair
How to Turn Difficult Customers into Satisfied Guests
Smart Strategies for Worst Case Scenarios
The Perks of Working Weddings and Special Occasions
Ultimate Service Checklist - Boost Tips by 20%!
Module 5: Behind The Scenes In The Restaurant Biz
Get The Hang of Food Ordering Systems and Apps
Back to Basics with Traditional Order Systems
Using POS Systems and Processing Transactions
Work Your Look: Personal Style and Grooming
Teamwork on the Floor and in the Kitchen
Multitasking Under Pressure – Keep Calm and Waiter On!
Safety First! Dealing with Choking, Burns, and Other Emergencies
Career
Who is this course for
Anyone just starting out in the restaurant or service industry
Experienced waiters who want a boost in their performance, career, or tips
Job seekers who are applying to restaurants, bars, hotels, and cafes
Recently hired waiters who want to prepare for their first shift
Baristas, bartenders, hostesses, and anyone in the hospitality industry who wants to upgrade their skill set
Career path
After completing this course, you could:
Get a job waiting tables, starting your career in the hospitality industry 
Be a better server
Impress your bosses with your newfound skills and abilities, earning a promotion or a raise
Increase your tips
Certification
Certification details
To receive certification, you must:
Complete every page of the course
Score at least 55% on the exam at the end of the course
That's it!
After successfully completing the course, you will immediately receive your PDF course certificate so you can instantly add it to your CV and display your achievement. You can also request a hard copy certificate to be sent to your postal address for a small printing and posting fee.
All our courses are accredited by the International Council for Online Educational Standards - www.icoes.org (accreditation number ICOES/00763/13/36). Most of our courses will earn you credits through Continuing Professional Development (CPD) / Continuing Education (CE). Check for the CPD logo on the course page.
CPD points are accepted and recognized by employers from both the public and private sectors, and academic institutions across the UK and internationally.
International Open Academy is also an officially approved TQUK (Training Qualifications UK) center, with the TQUK Center Number: C001157. 
TQUK is a national awarding body recognized by the UK Government and regulated by Ofqual (The Office of Qualifications and Examinations Regulation).
For further details, please visit https://internationalopenacademy.com/accreditation