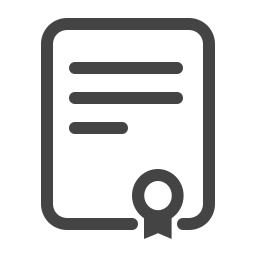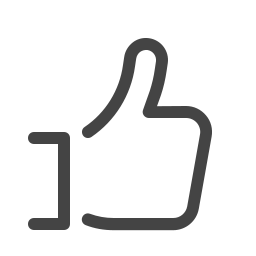 About
About the course
Hey baby, I want my body back!
Growing a baby and giving birth is probably the most important, most life changing and most challenging experience there is in life. You've just been through this epic event - congratulations!
Maybe your world has been turned upside down, maybe you're helplessly in love with your newborn and can't think straight or maybe you're feeling overwhelmed. At the back of your mind is the nagging thought that you want to get your body back to normal.
Lean on us
At times like this, you could do with lots of support. This IOA course is packed with helpful advice and knowledge on all aspects of nurturing you and your body back to equilibrium.
We answer questions like:
How do I restore strength and flexibility to my pelvic floor and abdomen?
What kind of exercise should I avoid?
What's the right level of work out and how often?
As it can be difficult to find the time to devote to a regular regime, we include simple but effective stretches and exercises you can in just a few minutes a day that really make a difference. We suggest a pace that respects your body. We even suggest things you can do with your baby that will have her gurgling and gets you invigorated!
What you will learn
Switch to foods that gives you a helping hand
Diet is a huge and essential part of your health and wellbeing and vital to get right after you give birth. Shaping up is greatly accelerated when you choose foods that give you a helping hand. We guide you on:
what to include in your diet and what to avoid
the practical, helpful tips that help you shape your diet into a wholesome one
developing habits that you keep long term
effective ways to deal with cravings for 'bad' foods
natural ingredients to include that boost a sluggish metabolism
Fit, strong and content
We understand many new Moms can feel down and even depressed. Life with a new baby can be overwhelming. Your C section tummy means you take longer to recover. It can also feel disheartening when you're surrounded with media images of perfectly groomed celebrities that you compare yourself to. Listen up sister!
Feel understood and reassured with grounded, sensible advice for 'the blues'.
Get the inside track on how you can appreciate real life and look great.
Read tips on improving your sleep.
Gain wisdom from experienced Moms who've been there and thrived!
The most exciting time in your life doesn't always feel elating. Behind closed doors, we know what real life can throw at you and we're here for you. Treat yourself to some sound advice today and get yourself back to tip top form and fitness soon
Requirements
International Open Academy courses are designed for anyone with an interest in learning. No formal qualifications are required to study with us. Our courses are suitable if you want to learn new skills, start a new career, or if you're already working in a particular industry and wish to upgrade your talents and enhance your resume.
Lessons
Course Breakdown
Module 1 : Well Done Mom!
Realise what you've achieved
Why is post birth exercise important?
Reasons to be gentle
Understand internal muscles
Module 2 : Walk Before You Run
Before you start
Pace yourself
Exercises to avoid
Caring for a C section tummy
Module 3 : Regain A Strong Foundation
5 best stretches for new Moms
Sneaky exercises while baby naps
If this happens, stop or slow down!
Posture and back pain
Module 4 : Let's Get Working!
Uterine muscle
Pelvic floor muscles
Tone your tummy
General toning
Module 5 : Mom-friendly Exercise
Mom & baby exercise
Walking
Swimming
Yoga
Pilates
Low impact aerobics
Post natal exercise classes
Module 6 : I Want My Beauty Back!
Stretch marks
Scar tissue
Regain clear, glowing skin
Restore lustrous hair and strong nails
Module 7 : Sensible Post Birth Eating
When should I start?
Helpful regime tips
Pitfalls to avoid
Helpful supplements
Module 8 : Shaping Up For Good
Losing extra weight gain
Gaining lost pounds
Losing weight action plan
Pack your diet with these
Module 9 : Diet Makeover
Tackling the enemies – sugar, bad carbs, bad fats
Beware of weight loss supplements
Can I diet while breastfeeding?
Module 10: Time For You
Baby blues and post natal depression
Getting a good night's sleep
Resuming sex
Module 11: Thinking Of Another? Or Not?
Preparing for a second baby
Avoiding another pregnancy
Experienced Moms top tips
Career
Who is this course for
This course isn't just for new mommies! Of course, they are who this course is specifically designed for, but if a loved one has recently given birth, the best thing you can do is be supportive. One of the ways you could do that is take this course, and help your favorite new mom!
No matter if you're a first-time new mom, a mother of 12, or a supportive spouse, you can benefit from learning about the foods that can help, those that hurt, and exercises specifically built to help new moms feel like they're getting their body to where they'd like it to be. 
We want to help during this joyful and stressful time!
Career path
After completing this course, you could:
Consult with new moms, helping them get information that's relevant to them, support that they need, and a community that will help
Use the information yourself, making sure you're treating yourself as kindly as you're treating your new bundle of joy
Explore a career in helping new moms
Certification
Certification details
To receive certification, you must:
Complete every page of the course
Score at least 55% on the exam at the end of the course
That's it!
After successfully completing the course, you will immediately receive your PDF course certificate so you can instantly add it to your CV and display your achievement. You can also request a hard copy certificate to be sent to your postal address for a small printing and posting fee.
All our courses are accredited by the International Council for Online Educational Standards - www.icoes.org (accreditation number ICOES/00763/13/36). Most of our courses will earn you credits through Continuing Professional Development (CPD) / Continuing Education (CE). Check for the CPD logo on the course page.
CPD points are accepted and recognized by employers from both the public and private sectors, and academic institutions across the UK and internationally.
International Open Academy is also an officially approved TQUK (Training Qualifications UK) center, with the TQUK Center Number: C001157. 
TQUK is a national awarding body recognized by the UK Government and regulated by Ofqual (The Office of Qualifications and Examinations Regulation).
For further details, please visit https://internationalopenacademy.com/accreditation