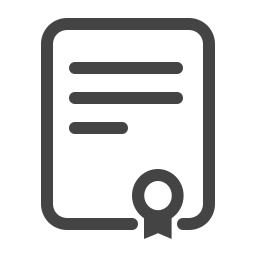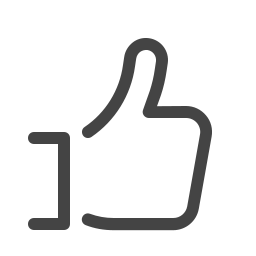 About
About the course
Your favorite song is playing. Your friends are on the dance floor. You'd love to join them. But….
You don't know any cool moves

You feel awkward, goofy or wooden when you dance

What are you supposed to do with your hands?

You have one dance routine and you want to jazz up your moves
If you thought being a smooth confident dancer was out of the question, think again! Welcome to IOA's online video course Pop Dance Bootcamp, where anyone can transform themselves into the life of the dance party!
Dancing is fun, sociable and a fabulous exercise. It's so much more than just moving to music. It helps you tune out and take a step back from your daily life. It's about feeling empowered and expressing yourself to the rhythm of your own beat. 
Take this online video course and start to dance one step at a time. Learn the secrets professionals use to take dance moves and break them down to make them easy to learn. Discover the hidden health benefits that come with practicing and enjoying pop dance.
This bootcamp is everything you need to get started into 5 step by step modules you can enjoy right from home. 
Whether you've got some moves already, or think you have two left feet, Pop Dance Bootcamp will teach you everything you'll need to tear up the dance floor!
What you will learn
How to come out of your shell and truly shine on the dance floor. 

Classic dance moves like the Charleston.

All the health benefits of dancing. This cardio workout makes you stronger and more flexible

How to find your very own 'unique' dance style.

Add jump moves and smooth body rolls into your dance

Put all your moves together while staying loose

The best clothes to wear while dancing (for style and comfort)

Find popular dance moves that sing of your personality 
By the end of this course, you'll be dancing to your own rhythm and looking forward to hitting the dance floor
Requirements
International Open Academy courses are designed for anyone with an interest in learning. No formal qualifications are required to study with us. Our courses are suitable if you want to learn new skills, start a new career, or if you're already working in a particular industry and wish to upgrade your talents and enhance your resume.
Lessons
Course Breakdown
Module 1: Getting Ready To Dance
1.1. Meet Bao: your teacher behind the course
1.2. Course overview and benefits of dancing
1.3. A few words about the style of teaching
1.4. How to count and remember steps when dancing
1.5. What clothes to wear while dancing
Module 2: Crucial First Steps To Becoming A Better Dancer
2.1. Warming up and stretching out to avoid injuries
2.2. Gaining confidence with easy dance moves
2.3. Adding jump moves to your dance repertoire
2.4. Making it smooth with body rolls
Module 3: Combining The Dance Moves
3.1. Dance Combination 1: Keeping it simple and subtle
3.2. Dance Combination 2: It's all about the feet
3.3. Dance Combination 3: Loosening up and going all out
3.4. Creating your own dance combinations
Module 4: Popular Moves That Stick Around
4.1. Popular Dance Move 1: The Woah
4.2. Popular Dance Move 2: The Spongebob
4.3. Popular Dance Move 3: The Running Man
4.4. Popular Dance Move 4: The Charleston
4.5. Popular Dance Move 5: The Michael Jackson Move
Module 5: Going Out On Your Own
5.1. How to freestyle and keep it interesting
5.2. Matching the dance moves to your personality
5.3. Tips for further improvement
5.4. Final words
Career
Who is this course for
You. People of all ages and abilities can dance

Anyone who wants to feel more confident when they dance

People seeking new popular dance moves to add to their repertoire

Anyone who wants to stay in shape - you can burn up to 400 calories by dancing for 1 hour

People seeking an awesome way of switching off from their everyday life or stressful situations - dancing lightens your mood and puts a smile on your face 

Anyone looking to keep their mind active - you've got to remember all the popular dance moves and put them together

Fitness and lifestyle coaches can recommend dancing to help their clients
How will it help me
Bao's Pop Dance Bootcamp is designed to take even the most novice student and transform them into a confident free-spirited dancer.

Dancing is more than just letting off some steam, it builds confidence in yourself and your abilities that shine through in every part of your life.
Certification
Certification details
After successfully completing the course, you will immediately receive your PDF course certificate so you can instantly add it to your CV and display your achievement. You can also request a hard copy certificate to be sent to your postal address for a small printing and posting fee. 

All our courses are accredited by the International Council for Online Educational Standards - www.icoes.org (accreditation number ICOES/00763/13/36). They will also earn you credits through Continuing Professional Development (CPD) / Continuing Education (CE).