On Sale
Pet First Aid & CPR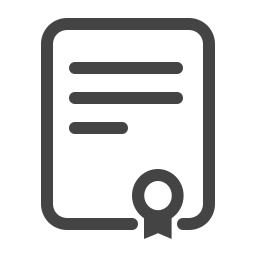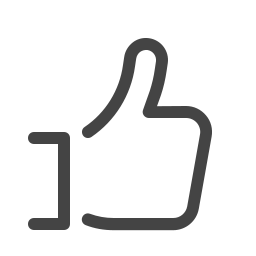 About
About the course
Every pet owner or professional working with animals should know how to perform first aid. From cut pads, insect stings, and snake-bites, to chocolate poisoning, traffic accidents and choking, the unexpected can and does happen to the pets in our care. This comprehensive course equips you with the expertise to handle these situations and many others besides. In addition, you learn how to assess the patient and prioritize the most life-threatening problems.
What you will learn
Be Prepared:
What to have in a first aid box
Know where the emergency vet clinic is
Acquire first aid training
Types of First Aid
Conditions you can treat at home
Recognizing emergencies
Stabilizing a patient until help arrives
Taking Control in a First Aid Situation
Keeping safe: How to restrain a patient in pain
Assessing the patient
Prioritizing the most life-threatening problem
Do No Harm
Human medications: What you can and can't give
Pet medications: How much and when?
When to contact the vet
Techniques:
Bandaging
Nursing skills
Treating shock
CPR
Summary flowchart of what to do
What to do when the pet's not breathing
What to do when there's no heart beat
First Aid
A comprehensive A-Z list of all major first aid eventualities
What to do and what to avoid
Cross referenced conditions
Requirements
International Open Academy courses are designed for anyone with an interest in learning. No formal qualifications are required to study with us. Our courses are suitable if you want to learn new skills, start a new career, or if you're already working in a particular industry and wish to upgrade your talents and enhance your resume.
Lessons
Course Breakdown
Module 1: Be Prepared
1.1 First Aid Equipment
1.2 Register with a Vet
1.3 Practical First Aid Experience
1.4 Safe Use of Medications
 1.4.1 Speak to a vet
 1.4.2 Safe medications for pets
 1.4.3 Medications for dogs
1.5 The Safe Way to make a Pet Vomit
Module 2: Taking Control In A First Aid Situation
2.1 Minor problems vs emergencies
2.2 Assessing the patient
2.2.1 Circulation
2.2.2 Heart rate and pulse
2.2.3 Respiratory rate
2.2.4 Dehydration
2.2.5 Temperature
2.2.6 Signs of shock
2.3 Prioritize the most serious problems
2.4 Safe handling of patients in pain
2.5 Move out of harm's way + stabilization
2.6 Call for help
Module 3: First Aid Techniques
3.1 Treating shock
3.2 Controlling blood loss
3.3 Cleaning wounds
3.4 Basic nursing
3.5 Bandaging
3.5.1 Bandaging materials
3.5.2 Bandaging techniques
3.5.3 Improvised dressings
Module 4: Cpr
4.1 CPR flow chart (Emergency summary)
4.2 Respiratory arrest
4.2.1 Check for breathing
4.2.2 Giving artificial respiration
4.3 Cardiac arrest
4.3.1 Check for a heart beat
4.3.2 Give cardiac massage
4.4 Combined CPR
Module 5: First Aid A-z
Abscess
Allergic reaction
Anaphylaxis (severe allergic reaction)
Asthma attack
Bite wound
Bleeding
Bloat
Breathing difficulties
Broken bones (see Fractures)
Broken nail or claw
Burns
Carbon monoxide poisoning
Cardiac arrest
Chocolate toxicity
Choking
Collapse (patient conscious)
Collapse (patient unconscious)
Constipation
Cuts, lacerations and wounds
CVA – Cerebrovascular accident [see Stroke]
Dehydration
Diabetic coma
Diabetes (unstable)
Diarrhea
Dislocation
Drowning
Dystocia
Electrocution
Eye injury
Fits [see: Seizure]
Fever
Food poisoning
Fractures
Frostbite [see Hypothermia]
GDV – Gastric Dilation and Volvulus [see Bloat]
Giving birth [see Dystocia]
Heat stroke
Hemorrhage [see Bleeding]
Hypothermia
Insect sting
Kittening (see Dystocia)
Lacerations [see Cuts]
Poisoning
Seizures
Skin infections
Smoke inhalation
Shock
Snake bite
Straining [see: Urination or Dystocia]
Stroke
Sudden swelling
Trauma (Road traffic accident)
Urination difficulty
Vomiting
Whelping [see Dystocia]
Wounds [See cuts]
Career
Who is this course for
This course is ideal for:
Pet owners wanting to educate themselves on proper first aid
Animal lovers interested in learning more about medicine and exploring the basics of veterinary medicine 
Those interested in a career as a vet tech, veterinary doctor, or veterinary support assistant
Anyone interested in working with animals in any of the many jobs in the animal care industry
Career path
Candidates with an interest in working with animals
Anyone interested in a career in veterinary medicine or animal care
Those interested in owning animals, volunteering at animal shelters, or fostering animals.
Existing animal care workers in pursuit of promotion
Those seeking to improve the lives of pets at any age, particularly senior pets.
Certification
Certification details
To receive certification, you must:
Complete every page of the course
Score at least 55% on the exam at the end of the course
That's it!
After successfully completing the course, you will immediately receive your PDF course certificate so you can instantly add it to your CV and display your achievement. You can also request a hard copy certificate to be sent to your postal address for a small printing and posting fee.
All our courses are accredited by the International Council for Online Educational Standards - www.icoes.org (accreditation number ICOES/00763/13/36). Most of our courses will earn you credits through Continuing Professional Development (CPD) / Continuing Education (CE). Check for the CPD logo on the course page.
CPD points are accepted and recognized by employers from both the public and private sectors, and academic institutions across the UK and internationally.
International Open Academy is also an officially approved TQUK (Training Qualifications UK) center, with the TQUK Center Number: C001157. 
TQUK is a national awarding body recognized by the UK Government and regulated by Ofqual (The Office of Qualifications and Examinations Regulation).
For further details, please visit https://internationalopenacademy.com/accreditation