On Sale
Party Planner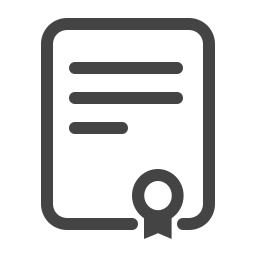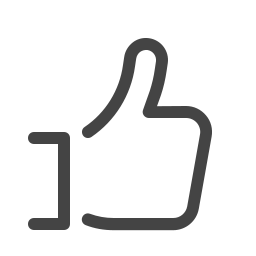 About
About the course
Do you wish you had a successful business planning parties?
Party planning is big business nowadays. Many people go through the complex process of planning successful parties for all manner of different clients. Others simply enjoy planning parties for friends and family members, whenever a suitable occasion arises. If you fall into one of these groups you will love our online Party Planner course.
This course will reveal everything you need to know to become a successful professional party planner. So don't hesitate: Sign up today for our online Party Planning course and take the first step towards a brighter future. Manage your hours and your course work as you see fit, and enjoy the journey towards your new business!
What you will learn
Find out everything there is to know to build a career in party planning
Party planning may sound simple enough but there's a lot more to it than meets the eye. That's probably why more and more people are happy to pay a party planner to handle it for them! Our carefully-targeted course modules are designed to break down this in-depth area into easy-to-digest segments. By the time you've completed all the modules you'll know more than enough to launch your business and be a resounding success. We'll even give you the tools and knowledge you'll need to develop your business in the future too.  
You'll learn:
How (and why) to specialise in particular party types
How to find clients
How to properly market your business for success
How to build a great reputation
How to keep track of records, clients and profits
Requirements
International Open Academy courses are designed for anyone with an interest in learning. No formal qualifications are required to study with us. Our courses are suitable if you want to learn new skills, start a new career, or if you're already working in a particular industry and wish to upgrade your talents and enhance your resume.
Lessons
Course Breakdown
Module 1: Getting Started
The popularity of parties
Why do many people dread party planning?
Why party planners are in demand
Module 2: Type Of Party - Overview
Children's parties
Birthday parties
Cocktail parties
Garden parties
Baby shower parties
Fancy dress parties
Other party types
Module 3: Developing A Business Model
What area of party planning do you wish to specialize in?
The importance of specializing in one or two party types
Selecting your target audience – what works for you?
Go where your passion and interest lies
Module 4: Generating A Client Base
Experience comes before clients
How to plan parties for friends to help your business
The importance of testimonials
Spreading the word
Module 5: How To Plan A Party
Know who you are aiming your business at
Creating a website
Creating a blog – and updating it
Business cards
Social media
Advertise locally in the right places
Module 6: Making Your Party Memorable
Discovering what the client wants
Creating a questionnaire for your clients
Finding and selecting locations
Creativity
Keeping in touch with your client
Feedback and testimonials
Module 7: Business Operation
A good venue
Formal or informal?
Theming a party
Food
Drink
Music
Ensuring every element fits with your client's wishes and aims
Module 8: Networking
Learning how to work with people
Building a list of contacts in various industries
Suppliers and how to negotiate with them
The importance of professionalism
Building a good reputation with suppliers
Module 9: Working With Vendor And Supplier
The power of a good reputation
The power of a bad reputation
The customer is always right
The importance of good and positive communication
Going the extra mile
A good reputation equals free and positive publicity
Build a business by word of mouth
Module 10: Maintaining Your Brand
Registering as a business
Keeping business records
Profit and loss
Working out what to charge
Providing additional services for additional fees
Do you need premises?
Making yourself accessible online, by email and by phone
Module 11: Finding Success In Business
Developing your brand
Looking into other marketing channels
Reinvesting your profits into a bigger and better website
Expanding
Hiring staff
Should you franchise?
Career
Who is this course for
Are you known for your epic parties? Have you always had a knack for creating a spectacle, MCing the perfect evening, bringing together all sorts of people into one space to create a memorable night?
Being a party planner means being organized, creative, flexible, and able to think on your feet to creatively solve problems. Sound familiar? It's also a great job, consistently challenging, no sitting behind a desk all day, doing the same thing over and over! 
Start this course now to start down a new path!
Career path
After completing this course, you could: 
Start your own Party Planning business
Join the team of a Party Planning company 
Use your increased skills and abilities to impress your boss and earn a promotion
Begin planning parties for yourself, your friends and family
Create parties to increase awareness, visibility, or sales for your existing business
Certification
Certification details
To receive certification, you must:
Complete every page of the course
Score at least 55% on the exam at the end of the course
That's it!
After successfully completing the course, you will immediately receive your PDF course certificate so you can instantly add it to your CV and display your achievement. You can also request a hard copy certificate to be sent to your postal address for a small printing and posting fee.
All our courses are accredited by the International Council for Online Educational Standards - www.icoes.org (accreditation number ICOES/00763/13/36). Most of our courses will earn you credits through Continuing Professional Development (CPD) / Continuing Education (CE). Check for the CPD logo on the course page.
CPD points are accepted and recognized by employers from both the public and private sectors, and academic institutions across the UK and internationally.
International Open Academy is also an officially approved TQUK (Training Qualifications UK) center, with the TQUK Center Number: C001157. 
TQUK is a national awarding body recognized by the UK Government and regulated by Ofqual (The Office of Qualifications and Examinations Regulation).
For further details, please visit https://internationalopenacademy.com/accreditation