On Sale
How to Create Income Generating Online Courses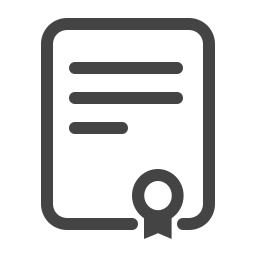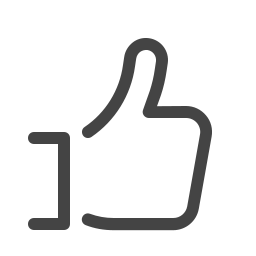 About
About the course
If you can do it, you can teach it. Make money online by knowing how to create and sell online courses. 


The online education market is booming. The global e-learning market will reach $325 billion by 2025 - a growth of $218 billion in 10 years. The time is ripe for turning your knowledge and skills into online courses.


Maybe you have ideas for courses but don't have the technical knowhow to create them. Or you never realized there are many people around the world who are eager to benefit from your unique knowledge, talents, style, and point of view! 


No matter who you are or what you do, you can create a course that adds value to other people's lives.


We are experts in selling online courses. There's no subject we know better. And we're sharing with you our step-by-step instructions to:
Choose a platform or create your own website to sell online courses

Find your unique selling point

Decide whether to create text, audio, video or mixed media courses

Plan your content and then create your online course

Use different ways of promoting your course

Make a profit from selling online courses


You can set this up as a side gig to earn a passive income or join the teachers making millions selling online courses. This course shows you how to create a course once that you can sell over and over again. 
What you will learn
Step by step, you will be able to research, design and create an online course. You will be empowered to:
Know where you can sell online courses. Whether to choose existing platforms or use your own website to sell online courses

Decide what to write a course about

Organize and create your course content

Understand the online course market and where you fit in

Identify your unique selling point 

Decide the format of your course. Use text, audio and video to create courses

Plan the structure of your online course

Carry out research and convey expertise

Get people to take your course

Make your course profitable

Have everything you need to create a profitable online course that reaches a global market
Requirements
International Open Academy courses are designed for anyone with an interest in learning. No formal qualifications are required to study with us. Our courses are suitable if you want to learn new skills, start a new career, or if you're already working in a particular industry and wish to upgrade your talents and enhance your resume.
Lessons
Course Breakdown
Module 1: Finding A Platform
Creating your own website
Comparing features of different platforms
Choosing a platform that meets your needs
Pricing and budgeting
Module 2: Identifying A Market
Understanding the market
Identifying potential niches
Finding and creating a USP
Conducting market research
Module 3: Choosing Your Format
Text
Audio
Video
Interactive
Mixed media
Other options
Module 4: Planning And Outlining Content
Learning objectives
Student perspective
Structuring for content
Structuring for interest
Module 5: Conducting Research
Setting research objectives
Conveying expertise
Checking and cross-referencing
Managing research time
Module 6: Writing Content
Voice, tone and style
General writing advice
Writing video scripts
Writing audio scripts
Assessments and other interactive features
Module 7: Recording Audio And Video Content
Equipment
Recording
Editing
Screencasting
Module 8: Formatting Content
Weekly/time-based format
Topics format
Other formats
Presentation
Branding
Module 9: Promoting And Marketing Your Course
Free tasters
Blogging
Social media
Newsletters and email lists
eBooks
Module 10: Pricing And Sales To Make Your Course Profitable
Marketplace price standards
The value of the course
Discounts
Multiple pricing tiers
Recurring payments
Career
Who is this course for
You, so you can share your unique skills and areas of expertise with others

Everyone. If you've learned to do something for yourself, you can teach other people how to do the exact same thing

Anyone who wants to make a passive income

People looking to attract students anywhere in the world

Existing online course creators who want to pick up new tips to grow a business

Teachers who wish to develop effective online courses to empower students universally

Business people and entrepreneurs can enhance their online brand and presence by being seen as an expert in their field through their informative courses

Businesses, entrepreneurs and freelancers can create a loyal following through their online courses

Anyone who offers a service can design and create courses to sell to people who want to do the work themselves rather than hire you
Career path
Become a full-time teacher selling online courses or create courses to earn a passive income

Create courses for other people who do not have your knowledge of selling online courses

Create courses in your role in marketing or publicity
Certification
Certification details
To receive certification, you must:
Complete every page of the course
Score at least 55% on the exam at the end of the course
That's it!
After successfully completing the course, you will immediately receive your PDF course certificate so you can instantly add it to your CV and display your achievement. You can also request a hard copy certificate to be sent to your postal address for a small printing and posting fee.
All our courses are accredited by the International Council for Online Educational Standards - www.icoes.org (accreditation number ICOES/00763/13/36). Most of our courses will earn you credits through Continuing Professional Development (CPD) / Continuing Education (CE). Check for the CPD logo on the course page.
CPD points are accepted and recognized by employers from both the public and private sectors, and academic institutions across the UK and internationally.
International Open Academy is also an officially approved TQUK (Training Qualifications UK) center, with the TQUK Center Number: C001157. 
TQUK is a national awarding body recognized by the UK Government and regulated by Ofqual (The Office of Qualifications and Examinations Regulation).
For further details, please visit https://internationalopenacademy.com/accreditation