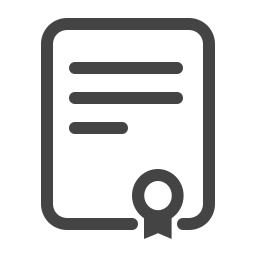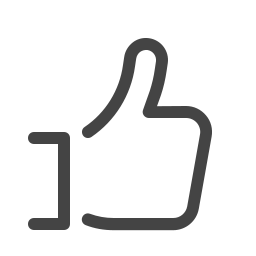 About
About the course
When your furball is injured, you would do anything to help. You want to relieve the pain. It hurts to see them limping or walking stiffly, agonizingly slowly.

What's the best way to help? How can you put the spring back in your pet's step? 

Animal physical therapy is a hands-on, natural rehabilitation treatment to get those muscles and limbs working again. In this online course, you will see how physiotherapy uses physical methods - massage and exercise  -  to restore lost movement.

You'll be shown the correct techniques to treat different parts of the body. Enjoy quality, hands-on time with your dog or cat as you massage away pain and exercise limbs to restore strength.

Confidently complement the work of your vet or animal physiotherapist to offer at-home treatments for your own pets to ease:
arthritis
sore muscles
back problems
knees, elbows and other limbs
hip dysplasia
recovery after surgery
stiffness in older pets
 It's fun for both of you and helps your furball feel better. We will walk you through everything you need to know about Animal Physical Therapy in easy-to-understand, jargon-free language.

For immediate, natural relief for pets, study this course now.
What you will learn
The skills you will master in this course include:
How to improve the mobility of specific joints (such as the elbow, hip, or knee) in a safe and sympathetic way
Reading the signs of pain in cats and dogs
Learning gentle exercises appropriate for animals with stiff joints due to conditions such as arthritis or an old injury (Working with the co-operation of your vet.)
Learn specific exercises for specific joints
Hints and tips for how to help your older pet moving around the home with more confidence, using ramps and assistive devices.
How to perform massage techniques on your pet to build muscle strength and help them relax. This includes effleurage, kneading, percussion, and also passive movement exercises
Knowing when physiotherapy could help your pet and recognizing when to avoid it
Learn easy and enjoyable exercises you can do at home to build your pet's strength whilst having fun together
Know how to use heat therapy to relieve the nagging pain of a sore joint
Understand which nutritional supplements are most beneficial to your pet
Have an improved knowledge of dog anatomy
Know how and when to get your pet referred to a veterinary physiotherapist
Requirements
International Open Academy courses are designed for anyone with an interest in learning. No formal qualifications are required to study with us. Our courses are suitable if you want to learn new skills, start a new career, or if you're already working in a particular industry and wish to upgrade your talents and enhance your resume.
Lessons
Course Breakdown
Module 1: Introduction
1.1 Benefits of physiotherapy
1.2 Aims of this course
1.3 Disclaimers and contra-indications to home physio
1.4 What you'll learn
1.5 Case studies
Module 2: Physiotherapy
2.1 Tissue response to injury
2.2 Reasons to use physiotherapy
2.3 Types of therapy
2.4 Therapy which can be done at home
Module 3: Anatomy For Physiotherapy
3.1 Why learn anatomy for physiotherapy?
3.2 Instructional words
3.3 The name of things
3.4 Fore-limp
3.5 Hind-limp
3.6 Head and neck
3.7 Back
Module 4: Physio And Your Pet – Assessment
4.1 Principles of Physiology
4.2 Arthritis
4.3 Conditioning after surgical rest
4.4 Elbow problems
4.5 General stiffness
4.6 Hip dysplasia
4.7 Knee problems
4.8 Neck and back problems
4.9 Sore muscles
4.10 Older pets
Module 5: Physio And Your Pet – Action
5.1 Massage
5.2 Joint Movements
5.3 Therapeutic exercise
5.4 Heat Therapy
Module 6: The Bigger Picture
6.1 Assistive devices
6.2 Nutritional supplements
6.3 Pain relief
6.4 Partnership with veterinary professional
Career
Who is this course for
This course is a perfect match for you if:
You have an stiff, older pet or one recovering after enforced rest, and you want to help them get back on their paws
You are curious about different forms of physiotherapy, such as massage, hydrotherapy, passive movement, and heat; their benefits, how they work, and how they help the body to heal
You want to understand about nutritional supplements that improve and protect joint health, and keep your pet supple in years to come.
You want to learn safe exercises to do at home that are fun and improve your pet's quality of life
You want to understand what a veterinary physiotherapist is, when it's appropriate to consult one, and how to go about getting referred
You wonder if your pet is in pain and want to recognize the signs in your cat or dog
Career path
Candidates with an interest in working with animals
Anyone interested in a career in veterinary medicine or animal care
Those interested in owning animals, volunteering at animal shelters, or fostering animals.
Existing animal care workers in pursuit of promotion
Those seeking to improve the lives of senior pets
Certification
Certification details
To receive certification, you must:
Complete every page of the course
Score at least 55% on the exam at the end of the course
That's it!
After successfully completing the course, you will immediately receive your PDF course certificate so you can instantly add it to your CV and display your achievement. You can also request a hard copy certificate to be sent to your postal address for a small printing and posting fee.
All our courses are accredited by the International Council for Online Educational Standards - www.icoes.org (accreditation number ICOES/00763/13/36). Most of our courses will earn you credits through Continuing Professional Development (CPD) / Continuing Education (CE). Check for the CPD logo on the course page.
CPD points are accepted and recognized by employers from both the public and private sectors, and academic institutions across the UK and internationally.
International Open Academy is also an officially approved TQUK (Training Qualifications UK) center, with the TQUK Center Number: C001157. 
TQUK is a national awarding body recognized by the UK Government and regulated by Ofqual (The Office of Qualifications and Examinations Regulation).
For further details, please visit https://internationalopenacademy.com/accreditation
Disclaimer: This course is intended to be a short introduction to animal physical therapy and is designed to help pet owners improve the quality of their pets' lives. It is not a professional qualification and is not intended to replace professional qualification for physical therapists. The course will not prepare students to treat any serious veterinary conditions. Completion of the course does not imply membership of any professional body nor does it entitle students to use the title Animal Physical Therapist.