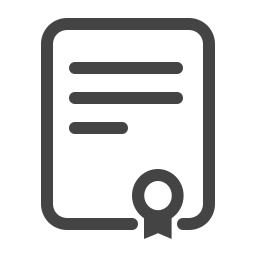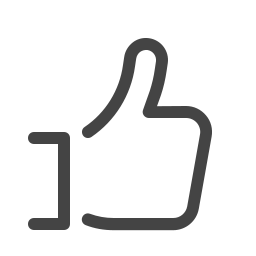 About
About the course
We live in a global world. Yet, the face-to-face interaction is more important than ever. Thus, all businesses, big and small, rely on networking events to meet partners and clients and develop meaningful relationships.
Networking events range from local meet-ups to international conferences costing hundreds of millions of dollars. Everyone and anyone benefits from the ability to work their network and these events makes it easy to do so. Getting involved with these events does not only allow you to add to your skillset; it allows you to change the business landscape by fostering partnerships and witnessing historic deals.
Every lesson in this course stems from the real-world experience of our team. With decades of experience, they have witnessed the ways that networking and events have changed for the better. More importantly, they know how the Internet and social media have transformed the event landscape. This knowledge allows them to create a course with a solid foundation in business principles that is simultaneously maximized by the potential of the internet.
Your course was created by an international team with a wealth of professional experience in the field. With experience in creating local events and staging international events, they use this course to impart the most important lessons that they have learned onto you.
During this course, you will learn practical lessons about an organization that can be re-applied to your career as an event planner. More importantly, you have the opportunity to pick the brain of those who have done it all before you.
Get started on the Networking Event Organizer course today and start making your mark on the business world tomorrow.
What you will learn
Knowing how to run and facilitate networking events allows you to bring people together and encourage meaningful connections. When you learn more about what it takes to build a successful networking event, you will:
Learn about different types of networking events
Learn about the importance of networking in the business world
Understand what it means to make connections
Learn how to organize your event to encourage attendance and communication
Requirements
International Open Academy courses are designed for anyone with an interest in learning. No formal qualifications are required to study with us. Our courses are suitable if you want to learn new skills, start a new career, or if you're already working in a particular industry and wish to upgrade your talents and enhance your resume.
Lessons
Course Breakdown
Module 1: Networking Events
Different Types of Networking Events
Formal Networking Events
Industry- Specific Networking Events
Informal and Social Networking Events
Creating Your Own Group & Online Networking
Module 2: The Planning Process
Sending Invitations
Choosing a Venue and Planning a Theme
Marketing to the Right Audience
Get to Know Your Attendees
Boosting Attendance
Module 3: Hosting The Event
Running Check-In
Hosting a Networking Event
Creating an Inclusive Atmosphere
Exercises for Connecting People
Module 4: Measuring Your Success
Measuring Your Social Media Impact
Cost Per Attendee Acquisition
Checking Quality
Measuring Your Event's Reputation
Module 5: Building A Legacy
Post-Event Activities
Follow-Up Activities
Managing a Community
Making Your Next Event Even Better
Career
Who is this course for
No matter if you are looking to break into the event organizing industry or already work in event organizing, this is course is a must! From industry secrets to inside info you won't get anywhere else, we give you the tools you need to succeed! 
If you enjoy creative problem solving, organizing, curating events, bringing people together, and are a flexible, motivated person, then this industry is for you!
Career path
After completing this course, you could:
Start your own networking events business
Join the team of a company that creates and manages networking events
Use your newfound skills to impress your boss, get a raise, or earn a promotion
Take what you learn here, apply it to your existing business to bring in new customers, collaborators, and clients
Certification
Certification details
To receive certification, you must:
Complete every page of the course
Score at least 55% on the exam at the end of the course
That's it!
After successfully completing the course, you will immediately receive your PDF course certificate so you can instantly add it to your CV and display your achievement. You can also request a hard copy certificate to be sent to your postal address for a small printing and posting fee.
All our courses are accredited by the International Council for Online Educational Standards - www.icoes.org (accreditation number ICOES/00763/13/36). Most of our courses will earn you credits through Continuing Professional Development (CPD) / Continuing Education (CE). Check for the CPD logo on the course page.
CPD points are accepted and recognized by employers from both the public and private sectors, and academic institutions across the UK and internationally.
International Open Academy is also an officially approved TQUK (Training Qualifications UK) center, with the TQUK Center Number: C001157. 
TQUK is a national awarding body recognized by the UK Government and regulated by Ofqual (The Office of Qualifications and Examinations Regulation).
For further details, please visit https://internationalopenacademy.com/accreditation