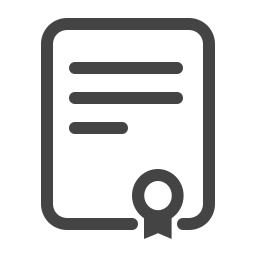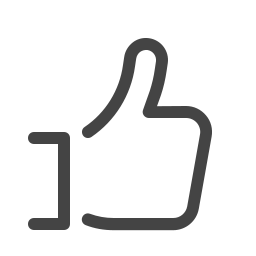 About
About the course
Are you passionate about nail art? Do you love painting nails? Want to be part of the $532 billion dollar beauty industry?

As a nail technician, you will have a desirable, in-demand skill. On average, clients book a manicure every 1 or 2 weeks and a pedicure once a month. With such frequent visits, it is easy to fill your appointment book with loyal customers.

This online course shares expert advice on how to become a nail technician. You will be confident you can take good care of your clients by knowing:
exercises for hands
step-by-step process for manicures and pedicures
hand and foot massages
how to properly apply nail polish, gel nails and Shellac nails
how to take care of hands and recognize nail disorders
 Grow your beauty business with this accredited Nail Technician certificate course designed around you. Study when and where it suits you, and you can start working towards your career as a nail technician straight away.
What you will learn
The IOA's extensive nail artist course equips you with the knowledge and skills you need to start a very exciting career in nail care. You'll begin by learning to recognize individual types of skin and the most suitable products to treat them with. We outline the problems you'll come across in nails and how to correct them.
A good manicure is not just about nail care. This course includes a module on hand exercises and how to give a great hand massage, the foundations to healthy, beautiful hands. We'll also show you how to adapt these techniques to a pedicure. Once you've mastered the basics, it's time for the exciting parts.
Starting with the steps for a French manicure, we'll show you all the latest trends and techniques for decorating nails in fashion busting glamor! You'll learn about different types of nail polish and their properties, what's current in nail fashion and much more.
Requirements
International Open Academy courses are designed for anyone with an interest in learning. No formal qualifications are required to study with us. Our courses are suitable if you want to learn new skills, start a new career, or if you're already working in a particular industry and wish to upgrade your talents and enhance your resume.
Lessons
Course Breakdown
Module 1: General Care Of Hands
Skin Types
Creams and suitable products
Exercises for hands
Nail disorders
Module 2: Manicure
The steps to a good manicure:
Hand massage:
Module 3: Pedicure
Steps to a good pedicure.
Foot Massage
Module 4: Nail Art
Types of nail polish
Tools you need and how to add decorations.
Examples of decoration choices
Products on the market.
Module 5: Gel & Shellac Manicure
Gel Nails
Step by step instructions for sculpted gel nails with French manicure.
Maintaining and filling:
Shellac Style Nails
Steps for applying Shellac
Career
Who is this course for
This course is perfect for individuals interested in learning more about the exciting and challenging careers available for nail technicians. From high fashion to hometown weddings, there is always a demand for skilled nail technicians.
Perhaps you'd like to become a beauty blogger, or simply improve your skills for personal use? This course will help any person learn foundational skills and build on them to achieve great results!
Career path
Upon completion of this course, you could:
Find work at a high-end nail salon
Be closer to starting your own nail salon
Become part of a team of hairstylists, makeup artists, and stylists for photoshoots, fashion spreads, movies, TV, and high fashion catwalks
Start a beauty blog, YouTube channel, Instagram account
Impress everyone with your nail skills!
Certification
Certification details
To receive certification, you must:
Complete every page of the course
Score at least 55% on the exam at the end of the course
That's it!
After successfully completing the course, you will immediately receive your PDF course certificate so you can instantly add it to your CV and display your achievement. You can also request a hard copy certificate to be sent to your postal address for a small printing and posting fee.
All our courses are accredited by the International Council for Online Educational Standards - www.icoes.org (accreditation number ICOES/00763/13/36). Most of our courses will earn you credits through Continuing Professional Development (CPD) / Continuing Education (CE). Check for the CPD logo on the course page.
CPD points are accepted and recognized by employers from both the public and private sectors, and academic institutions across the UK and internationally.
International Open Academy is also an officially approved TQUK (Training Qualifications UK) center, with the TQUK Center Number: C001157. 
TQUK is a national awarding body recognized by the UK Government and regulated by Ofqual (The Office of Qualifications and Examinations Regulation).
For further details, please visit https://internationalopenacademy.com/accreditation