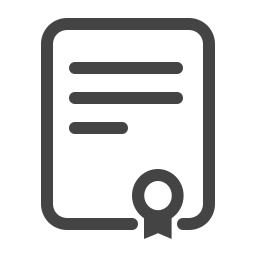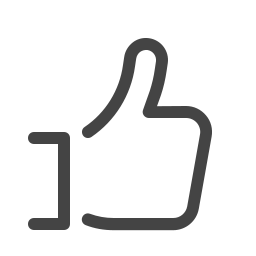 About
About the course
We can hardly keep up with all the concerts and film festivals happening now. Can you??! Over recent years there's been an explosion of entertainment events of all kinds. People now recognize how important playtime is for a balanced life and that need is clearly expressed through growing support from participants for concerts and film festivals.
Recognizing this strengthening trend, we're thrilled to bring you this exhilarating course. Some members of our team have particular expertise in the film festival and concert planning sectors and know how rewarding and fulfilling it can be to plan and run a successful event in these areas. If you love music or film, the opportunities to shape your life and earn your income around your passion are endless and very exciting!
Planning and running a concert or film festival can be a daunting task. These events need a responsible, informed and resourceful organization to ensure smooth operation and enjoyment for everyone involved. Without specific knowledge and skills, they might not get off the ground or could end in disaster.
Before attempting to plan this type of event we strongly advise being fully prepared and informed. Music and Film Events Manager is an excellent resource for gaining a rounded education on all the essential elements to entertainment events based on music and film.
As concerts and film events differ in nature we focus specifically on each event type. We take you through a well structured, detailed training, starting with being clear about your aim and goal. Your learning progression follows in logical stages that mirror the unfolding of an actual event.
Completing this course will give you the grounding, insight and confidence to start planning your dream event. Follow your passion and get started today!
What you will learn
If your passion is for music events, you'll gain invaluable insight and focused knowledge on essential ingredients to your management process like:
Preparation: Choosing your team, managing your budget and assessing a suitable location/venue and event date(s).
Marketing: Identifying relevant marketing tools and how to generate effective publicity using a variety of mediums.
Support: Establishing fruitful and productive partnerships and attracting sponsors.
Practicalities: Managing performers, equipment, sound systems etc.
Security & Legal issues: Risk management, crowd control, legal requirements.
Logistics: Providing first aid, water, food & drink and ensuring responsible hygiene conditions.
Timeline: An outline of what should happen when.
If you're enlivened by the film scene, we help you delve into the industry insights that will help you become a confident film event manager:
Preparation: Clarifying your aim, customising your team, choosing the correct structure.
Theme: Identifying the most relevant theme for your festival to meet audience expectations and attract support.
Originality: Helping your festival to stand out.
Programming: Invaluable tips on compiling a winning line up of showings.
Venue: What to consider so you choose the most suitable venue
Practicality: Technical screening considerations.
Marketing/Sales: Using effective resources to generate publicity, engaging partners and sponsors and managing ticket sales and pricing.
Requirements
International Open Academy courses are designed for anyone with an interest in learning. No formal qualifications are required to study with us. Our courses are suitable if you want to learn new skills, start a new career, or if you're already working in a particular industry and wish to upgrade your talents and enhance your resume.
Lessons
Course Breakdown
Module 1: Music Events
1.1.  Planning your event incl. team, budget, location, date
1.2.  Marketing / Advertising / Publicity incl. website, tickets, sponsors and partners, promotional materials
1.3.  Performers & Related Services incl. sound system and equipment
1.4.  Security & Legal Matters
1.5.  Logistics incl. first aid, food and drink
1.6.   Timeline
Module 2: Film Events
2.1.  Preparation - Before you start
2.2.  Aim/Planning
2.3.  The Team
2.4.  Structure
2.5.  Partnerships
2.6.  Festival theme
2.7.  Originality
2.8.  Programming
2.9.   Venue
2.10.  Marketing
2.11.  Ticket sales and pricing
Module 3: Starting Your Business
3.1.  Funding
3.2.  Availing of Help incl. mentoring, networking, state agencies & grants
3.3.  Setting up your business
3.4.  Running your business incl. budgeting, cash flow, accounting, banking, insurance, contracts
Module 4: Marketing Your Business
4.1.  Market research
4.2.  Build your brand
4.3.  Take advantage of low cost marketing techniques
4.4.  Make your website work hard for you
4.5.  Use social media widely
4.6.  PR and advertising
Module 5: Downloadable Resources
Career
Who is this course for
If you are passionate about music and film, you love sharing those passions with everyone around you, and you're not afraid of hard work, then this is the course for you!
Have you been intrigued by the event planning industry for a while? Looking to start a new career, or sharpen your skills? This is a creative, fast paced job, where you'll use your organizational skills, creative problem solving, imagination, and drive. You'll get to work with other creative people to make something huge and amazing. 
What are you waiting for? Get started today!
Career path
After you complete this course, you could:
Join the team of an event planning company
Help create the newest music and film festival
Form your own company
Use your newfound skills and knowledge to impress your boss, earn a raise, or get a promotion
Create events for friends, family, or your existing businesses
Certification
Certification details
To receive certification, you must:
Complete every page of the course
Score at least 55% on the exam at the end of the course
That's it!
After successfully completing the course, you will immediately receive your PDF course certificate so you can instantly add it to your CV and display your achievement. You can also request a hard copy certificate to be sent to your postal address for a small printing and posting fee.
All our courses are accredited by the International Council for Online Educational Standards - www.icoes.org (accreditation number ICOES/00763/13/36). Most of our courses will earn you credits through Continuing Professional Development (CPD) / Continuing Education (CE). Check for the CPD logo on the course page.
CPD points are accepted and recognized by employers from both the public and private sectors, and academic institutions across the UK and internationally.
International Open Academy is also an officially approved TQUK (Training Qualifications UK) center, with the TQUK Center Number: C001157. 
TQUK is a national awarding body recognized by the UK Government and regulated by Ofqual (The Office of Qualifications and Examinations Regulation).
For further details, please visit https://internationalopenacademy.com/accreditation