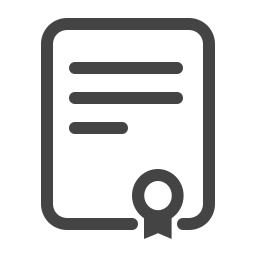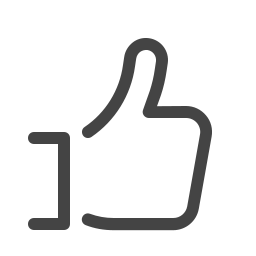 About
About the course
Did you know that hundreds of thousands of people around the world, if not millions, are taking professional-level photos with nothing but their phones?
Just a few years ago, cellphone cameras were blurry, and pretty much good for nothing, but that's all changed. Smartphone and iPhone cameras are highly advanced and can take stunning pictures that rival the pros with all their equipment.
With a wide assortment of apps, equipment, and communities to make your photos amazing and get them out there, there has never been a better time to get into mobile photography.
If taking gorgeous, artistic photos with nothing but your phone sounds attractive to you, this course is the perfect foundation for you to learn how to do that.
What you will learn
Learn how to take pics like the pros with this comprehensive training. You'll develop a firm understanding of:
Everything you'll need to get started
The apps that totally revolutionize the photography experience
The accessories you can use to optimize your photography
Specific photography skills you can use to capture that perfect shot
How to edit your pictures for maximum dramatic effect
How to share, and even sell, your pictures
Requirements
International Open Academy courses are designed for anyone with an interest in learning. No formal qualifications are required to study with us. Our courses are suitable if you want to learn new skills, start a new career, or if you're already working in a particular industry and wish to upgrade your talents and enhance your resume.
Lessons
Course Breakdown
Module 1: Getting Started
Using your phone to take professional-level pictures
Recommended phones
Inspiration
Camera modes on iPhone
Module 2: Gadgets And Accessories
Selfie sticks and remote control devices
3D attachments
Additional lenses
Portable printers
Lighting
Mounts and casing
Module 3: Apps And Programs
Organization, device transfer and backup apps
Optimum shooting time apps
Camera apps
Printing apps
Selling and model release apps
Community and sharing apps
Module 4: Photography Skills
Focus
Exposure
Composition
Angles
Lighting
Underwater
Night time photos
Module 5: Editing And Sharing
Editing apps
How to edit
Instagram and social media
Getting your photos noticed
Career
Who is this course for
This course is a perfect match for you if you
Love beautiful, eye-catching photography
Have or are willing to buy a phone with a good camera, such as a smartphone or iPhone
Are excited about capturing memories in a truly artistic way
Want to have fun experimenting with all different kinds of effects, apps and angles to get that perfect shot
Career path
After completing this course, you could:
Start a photography blog or Instagram to share your photos with the world
Explore the exciting and challenging careers available in the photography industry
Capture beautiful images of friends, family, and nature
Confidently take beautiful pictures, no matter where you are, with just your phone
Certification
Certification details
To receive certification, you must:
Complete every page of the course
Score at least 55% on the exam at the end of the course
That's it!
After successfully completing the course, you will immediately receive your PDF course certificate so you can instantly add it to your CV and display your achievement. You can also request a hard copy certificate to be sent to your postal address for a small printing and posting fee.
All our courses are accredited by the International Council for Online Educational Standards - www.icoes.org (accreditation number ICOES/00763/13/36). Most of our courses will earn you credits through Continuing Professional Development (CPD) / Continuing Education (CE). Check for the CPD logo on the course page.
CPD points are accepted and recognized by employers from both the public and private sectors, and academic institutions across the UK and internationally.
International Open Academy is also an officially approved TQUK (Training Qualifications UK) center, with the TQUK Center Number: C001157. 
TQUK is a national awarding body recognized by the UK Government and regulated by Ofqual (The Office of Qualifications and Examinations Regulation).
For further details, please visit https://internationalopenacademy.com/accreditation