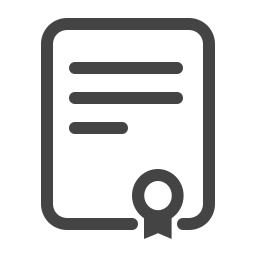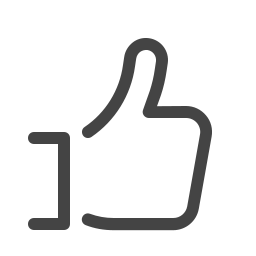 About
About the course
The average human spends about 47% of waking hours thinking about things, and primarily things that could go wrong according to a study published by Harvard University. Spending nearly half of our lives worrying about what can go wrong may be extremely common, but it has negative affects to our well being, happiness, and ability to enjoy the moment.
Mindfulness is the concept of living in the present, without those distracting thoughts, and without worrying about the future, except in cases where it is actually helpful to do so. Mindfulness is also ancient, it's been practiced for thousands of years in Buddhism and was brought to the west by Jon Kabat-Zinn in the 1970s. Today, mindfulness is a practice used by psychologists, doctors, and therapists, to reduce stress, anxiety, and depression.
This course will teach you to master mindfulness so you can begin integrating mindful practices into your daily life, to reduce stress, to increase happiness, and to ensure that you're living every day to its fullest. Living in the moment has proven health benefits, and not only helps you to live a better life, but also helps you to live a more productive one. Mindfulness aids concentration, can improve sleep, and increase memory retention, not just because you're paying attention when you're mindful, but also because of reduced stress.
Mindfulness is not only an ancient practice; it's also medically accepted as having results. An ICM survey of 250 general practitioners in the UK showed the following:
72% of GP's think patients would benefit from mindfulness
66% of GP's would support a public information campaign on mindfulness
64% of GP's expressed interest in learning mindfulness skills themselves
Reserve your place in Mindfulness Masterclass today to get started on your way to taking control of your thoughts and your emotions and moving your mind to a healthier place for mind and body. All of our courses are fully accredited by the International Council for Online Education Standards and are backed by a 14-day money back guarantee.
What you will learn
This course will take you from the start, and lead you through the knowledge and techniques you will need to apply mindfulness to your daily life. You will learn how to use mindfulness, including meditation, thought analysis, stress reduction, and learn how to increase happiness. You'll also learn simple exercises to reduce stress, recognize anxiety, and learn to stop harmful thoughts in their tracks.
Mindful Living - Learn about the processes, techniques, and steps that go into mindful living, and learn how to apply them to your own life.
Meditation - Learn to meditate and release stress.
Breathwork - Learn how breathing affects your entire body, and how to influence it for mindfulness.
Happiness - Happiness is a science, and you will learn how to apply it to your own life with mindfulness techniques, so that you can reduce stress, and be happy doing everyday things.
Removing Harmful Patterns - Learn to recognize and remove harmful thought patterns, influences, and how to step away from negative environments, so that you can be happy.
Mindfulness Without Thinking - Learn how to apply mindfulness to your everyday life, so you can eventually be mindful without consciously thinking about it.
Requirements
International Open Academy courses are designed for anyone with an interest in learning. No formal qualifications are required to study with us. Our courses are suitable if you want to learn new skills, start a new career, or if you're already working in a particular industry and wish to upgrade your talents and enhance your resume.
Lessons
Course Breakdown
Module 1: What Is Mindfulness
Introducing Mindfulness
How Being Present Reduces Stress
The Health Benefits of Living Mindfully
How Mindfulness Affects Your Life
Getting Started with Meditation
Living in the Present
Module 2: Reducing Stress
How Stress Affects our Lives
Mindfulness and Stress
Acceptance
Identifying Stress Factors In Your Life
A 10 Minute Stress Reducing Exercise
Recognizing and Controlling Anxiety
Module 3: Cultivating Happiness
Mindfulness and Happiness
Switching Off
Practicing Gratitude
Environment, Influences, and Energy
Stop & Redirect Unhappy Thoughts
Training Yourself to Be Happy
Module 4: Mindfulness Practices
The Science of Mindfulness
Breathwork
Hobbies
Exercise
Meditation
Letting Go and Thought Analysis
Module 5: Introducing Mindfulness Into Your Daily Life
Switched on Mindfulness
A Set Time for Mindfulness
Understanding Moods and Emotions
Understanding Automatic Thought
Mindfulness in Actions
Mindfulness on Autopilot
Career
Who is this course for
This course is ideal for anyone who wants to get started with mindfulness but isn't sure where to begin. You'll learn the basics of mindfulness, as well as how to apply them to your own life, and how to take the basics a bit further. Whether you're stressed, anxious, or just want to work on your own mindfulness, this course is a great option.
Career path
No matter what your job, you can benefit from mindfulness! In reducing distraction and stress, your productivity will increase, something that your bosses will be sure to notice and reward! 
If you become interested in spreading the word of mindfulness, you could become a mindfulness teacher or involve it in your current business - for example, if you are a personal trainer or yogi, you could teach students brain exercises as well as body exercises!
Certification
Certification details
To receive certification, you must:
Complete every page of the course
Score at least 55% on the exam at the end of the course
That's it!
After successfully completing the course, you will immediately receive your PDF course certificate so you can instantly add it to your CV and display your achievement. You can also request a hard copy certificate to be sent to your postal address for a small printing and posting fee.
All our courses are accredited by the International Council for Online Educational Standards - www.icoes.org (accreditation number ICOES/00763/13/36). Most of our courses will earn you credits through Continuing Professional Development (CPD) / Continuing Education (CE). Check for the CPD logo on the course page.
CPD points are accepted and recognized by employers from both the public and private sectors, and academic institutions across the UK and internationally.
International Open Academy is also an officially approved TQUK (Training Qualifications UK) center, with the TQUK Center Number: C001157. 
TQUK is a national awarding body recognized by the UK Government and regulated by Ofqual (The Office of Qualifications and Examinations Regulation).
For further details, please visit https://internationalopenacademy.com/accreditation