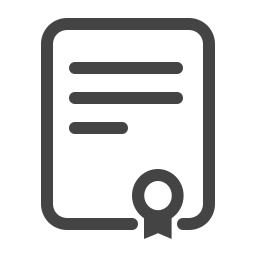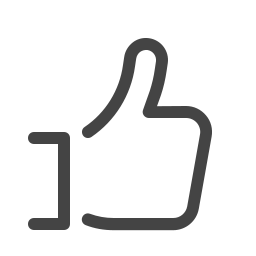 About
About the course
Get the most out of your word processor
Most people believe that they know how to utilize Microsoft Word, but outside of typing a few sentences, the reality is that few really understand all that Word has to offer. Microsoft Word is a robust desktop publishing application that can be utilized to create simple or intricate print materials. Knowing how to effectively utilize Word 2013, the world's most widely used word processor, can benefit anyone looking to be successful in business or just offer their creative services in volunteer capacities; with Microsoft Word the possibilities are endless. From resumes to reports, or flyers and invitations, knowing how to navigate Word 2013 is truly beneficial. Students of all computer skill levels are encouraged to learn how to successfully create documents they can be proud of.
What you will learn
Students participating in this Word 2013 course will be exposed to:
Navigating Word 2013 efficiently
Creating stylized and professional documents
Collaborating with others through documents
Utilizing Word for labels, research, signage, and even the web
Learning how word processing fits into a digital world
Requirements
International Open Academy courses are designed for anyone with an interest in learning. No formal qualifications are required to study with us. Our courses are suitable if you want to learn new skills, start a new career, or if you're already working in a particular industry and wish to upgrade your talents and enhance your resume.
Lessons
Course Breakdown
Module 1: Word Basics And Interface
How to navigate the Word 2013 interface
How to create new documents and open existing documents
Review the toolbars
Explain keyboard shortcuts
How to find and use templates
Module 2: Working With Text
Overview of insertion point and cursor
Review selecting text
Review deleting text
Explain text justification, tab, and bullet point options
Explain line spacing, columns, and font
Explain text color and highlighting options
Overview of design styles
Inserting hyperlinks
Module 3: Formatting Documents
Overview of headers and footers
Explain section and page breaks
Format page orientation
Format page margins
Review page setup dialog
Modify page size
Using themes
Module 4: Working With Objects
Embedding objects from other Microsoft Office programs
Arranging objects
Working with tables and charts
Inserting page numbers
Using shapes
Utilizing text boxes and word art
Module 5: Working With References
Checking spelling and grammar
Utilizing the thesaurus
Inserting a table of contents
Inserting and customizing reference lists
Module 6: Working With Images
How to insert images, graphics, and video
Formatting images
Wrapping text around images
Copyright issues related to clip art
Module 7: Reviewing And Collaborating With Others
Tracking changes and adding comments
Saving documents
Printing documents
Finalizing and protecting documents
Turning documents into pdf files and editing pdf files
Creating a mail merge
Module 8: Popular Uses Of Word
Resumes
Reports
Flyers
Letterhead
Invitations
Career
Who is this course for
In every career, there is a need to be proficient at Microsoft Word. From CEO to newly hired Junior Assistant, one is expected to be able to use Word for a multitude of reasons. If you feel that your skills with Word might not be as polished as you'd like them to be, then this course is for you! There's no need to worry about not knowing what you're supposed to, we'll cover everything you need to know so you can walk into work feeling confident that you can do anything you need to.
Career path
Knowing Microsoft Word is a must for every career path! No matter what your ideal job is, being able to proficiently use Word will be an important building block to getting you there.
Certification
Certification details
To receive certification, you must:
Complete every page of the course
Score at least 55% on the exam at the end of the course
That's it!
After successfully completing the course, you will immediately receive your PDF course certificate so you can instantly add it to your CV and display your achievement. You can also request a hard copy certificate to be sent to your postal address for a small printing and posting fee.
All our courses are accredited by the International Council for Online Educational Standards - www.icoes.org (accreditation number ICOES/00763/13/36). Most of our courses will earn you credits through Continuing Professional Development (CPD) / Continuing Education (CE). Check for the CPD logo on the course page.
CPD points are accepted and recognized by employers from both the public and private sectors, and academic institutions across the UK and internationally.
International Open Academy is also an officially approved TQUK (Training Qualifications UK) center, with the TQUK Center Number: C001157. 
TQUK is a national awarding body recognized by the UK Government and regulated by Ofqual (The Office of Qualifications and Examinations Regulation).
For further details, please visit https://internationalopenacademy.com/accreditation