On Sale
Microsoft Powerpoint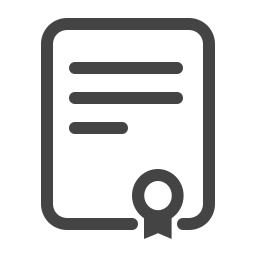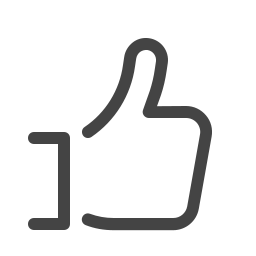 About
About the course
Do you want to create beautiful and professional presentations that leave your competition in the dust?
This PowerPoint course will teach students to create attractive and dynamic PowerPoint presentations. By the end of the course, students will be able to create complete slideshows that include text, graphics and video. The course begins with the basics of creating and editing slides. Students will then progress to making those slides visually appealing with themes and colors. In the following two modules, students will learn how to create and insert charts and infographics, and how to include audio and video that can be played directly from the slideshow. The course ends with final review, adding notes and creating printable handouts, and saving the slideshow appropriately.
What you will learn
Introduction to creating dynamic, attractive slides
Start at the very beginning with the basics of opening, editing and saving a file. Learn to add and edit text, images and shapes to begin building the content of your presentation. Then, take your creation and make it shine with visually pleasing themes, backgrounds and fonts. Increase the appeal of your presentation even further by adding snappy transitions and animations to your slides.
More advanced modifications add class and style
Learn to add links to relevant websites, and create charts and other infographics for your business presentations.Then add interesting audio clips or relevant clips of video that play right from your slide.
Final touches to present like a pro
Learn to use review tools to assure the presentation is accurate and easy to read. Create notes and handouts and show your audience that you've come prepared to wow them. Assure you've saved the final presentation and any associated media in the right file format.
Requirements
International Open Academy courses are designed for anyone with an interest in learning. No formal qualifications are required to study with us. Our courses are suitable if you want to learn new skills, start a new career, or if you're already working in a particular industry and wish to upgrade your talents and enhance your resume.
Lessons
Course Breakdown
Module 1: Introduction To Powerpoint
Opening a new file
Editing a slide
Adding a new text area
Formatting text
Creating a list
Adding a shape
Adding and formatting an image
Adding a new slide
Saving the slideshow
How to play the slideshow
Module 2: Slides With Style
Selecting and changing a slideshow theme
Changing a color scheme
Selecting a font scheme
Selecting a background style
Slide transitions
Animations
Module 3: Links, Charts And Infographics
How to create and use a hyperlink
How to create and insert a chart
How to create and insert SmartArt infographics
Module 4: Embedding Audio And Video
Inserting and playing an audio clip
Insertingand playing a video clip from your computer
Inserting and playing a video clip from the Internet
Module 5: Finalizing The Presentation
Checking spelling
Reviewing for visibility and legibility
Adding notes
Printing handouts
Restricting editing
Saving the file in different formats
Career
Who is this course for
Who should take this course?
Anyone who wants to create appealing and informative PowerPoint presentations

Business people and managers who regularly present sales pitches, proposals or data analysis

Educators and speakers who teach or lead groups

Students who want to be at the head of the class when giving presentations
Career path
Knowing how to create engaging, professional PowerPoint presentations will serve you well in any career path! To have this skill will be a building block on the road to getting the job you want, no matter what that job is. 
Certification
Certification details
To receive certification, you must:
Complete every page of the course
Score at least 55% on the exam at the end of the course
That's it!
After successfully completing the course, you will immediately receive your PDF course certificate so you can instantly add it to your CV and display your achievement. You can also request a hard copy certificate to be sent to your postal address for a small printing and posting fee.
All our courses are accredited by the International Council for Online Educational Standards - www.icoes.org (accreditation number ICOES/00763/13/36). Most of our courses will earn you credits through Continuing Professional Development (CPD) / Continuing Education (CE). Check for the CPD logo on the course page.
CPD points are accepted and recognized by employers from both the public and private sectors, and academic institutions across the UK and internationally.
International Open Academy is also an officially approved TQUK (Training Qualifications UK) center, with the TQUK Center Number: C001157. 
TQUK is a national awarding body recognized by the UK Government and regulated by Ofqual (The Office of Qualifications and Examinations Regulation).
For further details, please visit https://internationalopenacademy.com/accreditation