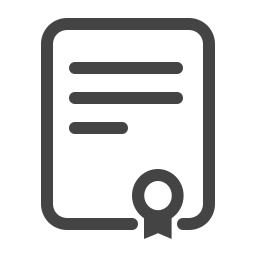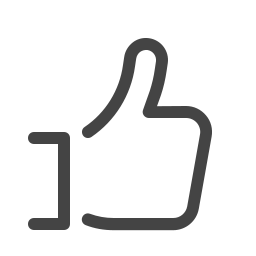 About
About the course
Would you love to learn tricks that'll leave your audience open-mouthed in amazement? Who hasn't watched a magician or mentalist and thought 'How do they do that?'. With our help, you can learn to unlock the door to the magician's box of tricks.
In our Mentalism and Mind Reading course we are going to take you behind the scenes. With online magic phenomenon Rich Ferguson to guide you, you will learn how to master magic through the power of mentalism and mind reading techniques that will blow your audience away.
Rich Ferguson has featured on major TV networks across the US and internationally, including NBC's Ellen DeGeneres show. A seasoned and highly respected magician, with a huge social media following, Rich has produced numerous magic DVDs, media content and tutorials, as well as performing his tricks for some of the world's A-list celebrities and corporations.
These are tricks that you can pull out of the hat anywhere, anytime and at any occasion to astound your family, friends or work colleagues. By using simple props such as your mobile phone, books, or the cutlery or crockery on a dining table, these tricks and illusions, once perfected, will have you well on course to being the magician you always wanted to be.
What you will learn
In this course, you'll learn to unravel the mysteries of mentalism and mind reading. You will use the art of illusion and psychological-based techniques to amaze your audience and play with their minds.
Students who complete the Mentalism and Mind Reading Course will:
discover an introduction to mentalism and mind reading like no other
learn a depth of magical skill rarely shared
learn mind-boggling book tricks where you can identify any word your assistant may choose
use small props to create the illusion of reading minds
learn fun, impromptu magic tricks with everyday objects
use rubber bands to perform magical miracles
impress dinner party guests with terrific tricks using the table settings
Requirements
International Open Academy courses are designed for anyone with an interest in learning. No formal qualifications are required to study with us. Our courses are suitable if you want to learn new skills, start a new career, or if you're already working in a particular industry and wish to upgrade your talents and enhance your resume.
Lessons
Course Breakdown
Module 1: An Introduction To Mentalism And Mind Reading
1.1 Defining Mentalism
1.2 How Mentalism Fits with Other Magic Tricks
1.3 Introduction to the Power of Illusion
1.4 Tricks Based on Real Human Behavior
1.5 Reading Minds
Module 2: Written Predictions
2.1 How to do a center tear
2.2 How to do a written mind-reading trick with a book
2.3 Learning to cold read
2.4 Observing body language and speech
2.5 Analyzing micro-expressions
2.6 Discovering body language secrets
Module 3: Book Tricks
3.1 Trick 1: Pick a Book
3.2 Trick 2: Book Trick with Coin
3.3 Trick 3: Two-Person Book Trick
3.4 Making tricks look slick
Module 4: Mind Reading With Props
4.1 Using Books and the "Window of Mystery"
4.2 Tricks Using a Notepad
4.3 Using Gestures to Conduct Tricks
4.4 Dressing Tricks up or down
4.5 Perfecting your Performance
Module 5: Impromptu Magic
5.1 The Classic Jumping Rubber Band Illusion
5.2 The Rubber Band Through Neck Trick
5.3 The Disappearing Rubber Band Trick
5.4 The Penetrating Rubber Band Trick
5.5 Tricks at the Dinner Table
5.6 Tricks with Silverware
Career
Who is this course for
If you love to baffle your friends or a wider audience, you will enjoy learning the tricks of the trade behind mentalism and mind reading.  Our Mentalism and Mind Reading course will enable you to:
learn to master magic techniques
perform mind reading routines
entertain using simple props
polish up your magical talents
develop your showmanship skills
understand how other people think
improve self-confidence, dexterity and develop lateral thinking
enhance social skills (performing magic tricks is an awesome ice-breaker)
Through our course modules and videos, you will be shown tricks using simple props such as a deck of cards, books and even crockery and toothpicks on the dinner table or your mobile phone!
Certification
Certification details
To receive certification, you must:
Complete every page of the course
Score at least 55% on the exam at the end of the course
That's it!
After successfully completing the course, you will immediately receive your PDF course certificate so you can instantly add it to your CV and display your achievement. You can also request a hard copy certificate to be sent to your postal address for a small printing and posting fee.
All our courses are accredited by the International Council for Online Educational Standards - www.icoes.org (accreditation number ICOES/00763/13/36). Most of our courses will earn you credits through Continuing Professional Development (CPD) / Continuing Education (CE). Check for the CPD logo on the course page.
CPD points are accepted and recognized by employers from both the public and private sectors, and academic institutions across the UK and internationally.
International Open Academy is also an officially approved TQUK (Training Qualifications UK) center, with the TQUK Center Number: C001157. 
TQUK is a national awarding body recognized by the UK Government and regulated by Ofqual (The Office of Qualifications and Examinations Regulation).
For further details, please visit https://internationalopenacademy.com/accreditation