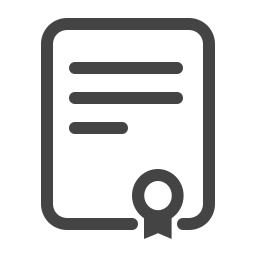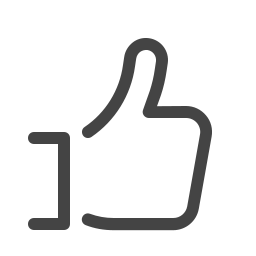 About
About the course
How often do you see a familiar face but their name is a complete blank? The exam paper is in front of you and you can't recall anything you learnt in the past 12 months?

Does your memory keep letting you down? Get this course to know how to memorize something fast. And Never Forget It Again.
This course has been compiled by the first-ever female World Memory Champion and YouTuber, Yänjaa. She graduated from business school in half the time, all thanks to memory techniques.

You will learn how to train your mind to remember loads of stuff, like:
Retain what you spent good time and money learning in your courses
Know how to memorize lines for a play or presentation
Learn a foreign language and remember words and phrases.
Very importantly, see how to memorize all your PIN numbers and passwords, so you never get locked out of your cell phone or online accounts again!
Say goodbye to learning by rote. Learning the same stuff over and over. Say hello to a fabulous memory - and open the door to your unique Memory Palace.

Start this self-paced course now and be amazed at how quickly you start retaining more knowledge.
What you will learn
The benefits of memory training and how to get a healthy memory
What just 5 minutes of memory training will do for you
Use the #1 trick to remember more stuff
Fire up your imagination to supercharge your memory
Get the key to your Memory Palace, use it for the first time, and know how to keep it in a good state
Making important numbers like your PIN and passwords stick in your mind
Never make the social gaffe of anyone's name again
Finally, some memory party tricks to amaze your friends
Requirements
International Open Academy courses are designed for anyone with an interest in learning. No formal qualifications are required to study with us. Our courses are suitable if you want to learn new skills, start a new career, or if you're already working in a particular industry and wish to upgrade your talents and enhance your resume.
Lessons
Course Breakdown
Module 1: Introduction
1.1. Meet Yänjaa: Memory champion, memory expert and YouTuber
1.2. What you will learn from this course
1.3. The benefits of memory training. Can I really "get" a great memory?
1.4. Memory myth busting and what is actually possible with memory training
1.5. Let's get started! What 5 minutes of memory training can do for you
1.6. Sleeping, eating, exercising, and meditating your way to a healthy memory
Module 2: Basic Principles Of Memorization
2.1. Know yourself and what you are already good at remembering
2.2. Unlocking creativity and the imagination to supercharge your memory
2.3. The #1 trick to remembering more and saying goodbye to rote learning
2.4. Making memorable associations to bring memories to life
2.5. The best ways, times, and places to train your mind
2.6. Memory Workshop: Activity I
Module 3: The Memory Palace: A Fundamental Tool Of Memorizing
3.1. What is a memory palace and how can I get one?
3.2. Building your shiny new memory palace and using it for the first time
3.3. Cleaning, repairing, and building new memory palaces the right way
3.4. Memory palace do's and don'ts
3.5. Memory Workshop: Activity II
Module 4: Practical Memory Techniques For Daily Life
4.1. Single-digit numbers and how to make them stick
4.2. Remembering passwords and other short numbers
4.3. Remembering longer numbers (passport, SSN, credit card numbers)
4.4. Where are my keys, wallet, and phone
4.5. How to never forget another birthday or special occasion
Module 5: Socializing: Nice To Meet You, I Already Forgot You…
5.1. The power of remembering people's personal details
5.2. Never forget a face - and the name that goes with it!
5.3. Never forget a name - and the face that goes with it!
5.4. Memory party tricks to dazzle your friends
5.5. Memory Workshop: Activity III
5.6. Thank you and goodbye
Career
Who is this course for
Everyone. We could all do with knowing how to memorize a speech, our lines, a presentation, clients' names, our to-do list, and loads of everyday things
Students who don't want to waste time rote learning and want to smash their exams
Anyone who regularly meets people through work or their business and wants to recall their name and personal details
Anyone who makes presentations, such as a sales person or teacher, and doesn't want to keep looking down at the notes
Actors who need help learning their lines (particularly at short notice)
All of us as we get older can use memorization techniques to avoid walking into a room and totally forgetting why
Anyone who has to write everything down before they forget it (and then loses the piece of paper)
How will it help me
In endless ways. Use memorization techniques every day of your life to recall important numbers, like your PIN and SSN, birthdays, shopping lists, where you put your phone, directions to a new place, etc. If you are learning something new, like any other IOA online course, you will retain more of what you are studying. These memory techniques will benefit you every day for the rest of your life.
Career path
To have a good memory will help you stand out in any career. You will recall your clients, colleagues, presentations, lines, important dates, and all the knowledge you need to do your job perfectly
Certification
Certification details
To receive certification, you must: 
Complete every page of the course
Score at least 55% on the exams throughout the course
That's it!
After successfully completing the course, you will immediately receive your PDF course certificate so you can instantly add it to your CV and display your achievement. You can also request a hard copy certificate to be sent to your postal address for a small printing and posting fee.

All our courses are accredited by the International Council for Online Educational Standards - www.icoes.org (accreditation number ICOES/00763/13/36). Most of our courses will earn you credits through Continuing Professional Development (CPD) / Continuing Education (CE). Check for the CPD logo on the course page.

CPD points are accepted and recognized by employers from both the public and private sectors, and academic institutions across the UK and internationally.

International Open Academy is also an officially approved TQUK (Training Qualifications UK) center, with the TQUK Center Number: C001157.

TQUK is a national awarding body recognized by the UK Government and regulated by Ofqual (The Office of Qualifications and Examinations Regulation).

For further details, please visit https://internationalopenacademy.com/accreditation