On Sale
Makeup for the Everyday Woman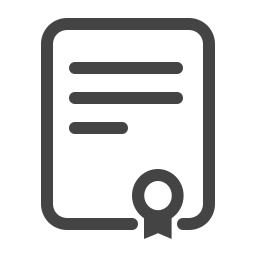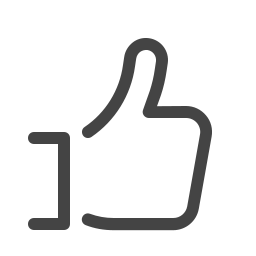 About
About the course
Would you love to know how to make dramatic cats' eyes or smoky eyes but fear you'll end up looking like a panda?

Do you try new makeup techniques but end up wiping it all off - it just doesn't look right? So you go back to wearing the same makeup as usual.

Watch the video tutorials in this course to find the look you love. See how to highlight your favorite features and get the pefect makeup look for every occasion.

Be able to:
Create many different day makeup looks and evening makeup looks
Look after your skin according to skin type and age
Get the perfect eyebrow shape
Create a flawless nude makeup look
Know what to put into your personal makeup kit
 You can watch and pause the video makeup tutorials while you re-create each look. Get this course to find everyday makeup looks that will turn heads.
What you will learn
 See how to apply perfect makeup every time. You will:
Find out what your skin type is and the best way to look after it
Get your perfect eyebrow shape
Perfect the 'no makeup' look
Know what types of foundation to use for your skin type
Use the makeup colors that suit you
Watch and copy video tutorials on eye makeup and lipsticks
Watch video tutorials on everyday makeup looks
See how to do evening makeup for glam nights out and parties
Follow a video tutorial to create the classic smoky eyes
Know exactly what to put in your makeup bag
Care for and look after your makeup tools
Use tips to stay on top of beauty trends
Requirements
International Open Academy courses are designed for anyone with an interest in learning. No formal qualifications are required to study with us. Our courses are suitable if you want to learn new skills, start a new career, or if you're already working in a particular industry and wish to upgrade your talents and enhance your resume.
Lessons
Course Breakdown
Module 1: Natural Beauty And Healthy Glow
Cleansing, Exfoliating, and Toning the Skin
Identifying Your Skin Type
DIY Skincare Treatments
Ageless Skin (mature 50+)
Ageless Skin (middle-aged 35-50)
Ageless Skin (adulthood 25-35)
Getting the Perfect Eyebrow Shape – video tutorial
Eyebrow Hair Removal
Defining the Brows with Makeup
Module 2: The "no Makeup" Look
Learn Your Makeup Terms
Priming the Skin
Foundation Types and Textures
Choosing Foundation to Suit Skin Tone – video tutorial
Correctors and Concealers – video tutorial
Setting with Bronzer
Nude Makeup
Module 3: Soft Makeup For Daytime And Work
Finding YOUR Best Color Palette
Applying Eye Makeup for Every Eye Shape
Eye Makeup Application – video tutorial
Eyeliner and Mascara
How to Apply Eyeliner – video tutorial
Choosing Lipstick
Lip Makeup - video tutorial
Makeup for Daytime
Daytime Looks – video tutorial
Module 4: Get Glam! Evening Makeup
Prepping Skin for Long-Lasting Makeup
Easy Contouring Technique – video tutorial
Highlighters –Cream or Powder? – video tutorial
Makeup Looks for Evening and Parties – video tutorial
The Classic Smoky Eye – video tutorial
Working with False Lashes – video tutorial
Module 5: Create Your Own Makeup Kit
Your Personal Makeup Kit
All About Brushes
Makeup Essentials
Kit Pricing
Cleaning and Hygiene
Staying on Top of Beauty Trends
Career
Who is this course for
Everyone who wears makeup - every day or occasionally - and wants to apply it like a pro
Anyone who's stuck in a makeup rut and wants to change their look
Anyone seeking new makeup tips on what makeup to use for their skin type and their age
Beauticians who want to perfect their makeup techniques and offer makeup services for parties, events or weddings
Lifestyle and fashion bloggers who want to write about makeup techniques they've tried and tested
Career path
Be inspired to work in the beauty industry as a makeup artist or stylist
Do wedding makeup or makeup for special occasions
Work in a department store or beauty store advising customers on makeup products and makeup techniques 
Certification
Certification details
To receive certification, you must:
Complete every page of the course
Score at least 55% on the exam at the end of the course
That's it!
After successfully completing the course, you will immediately receive your PDF course certificate so you can instantly add it to your CV and display your achievement. You can also request a hard copy certificate to be sent to your postal address for a small printing and posting fee.
All our courses are accredited by the International Council for Online Educational Standards - www.icoes.org (accreditation number ICOES/00763/13/36). Most of our courses will earn you credits through Continuing Professional Development (CPD) / Continuing Education (CE). Check for the CPD logo on the course page.
CPD points are accepted and recognized by employers from both the public and private sectors, and academic institutions across the UK and internationally.
International Open Academy is also an officially approved TQUK (Training Qualifications UK) center, with the TQUK Center Number: C001157. 
TQUK is a national awarding body recognized by the UK Government and regulated by Ofqual (The Office of Qualifications and Examinations Regulation).
For further details, please visit https://internationalopenacademy.com/accreditation