On Sale
Wicca for the Modern Age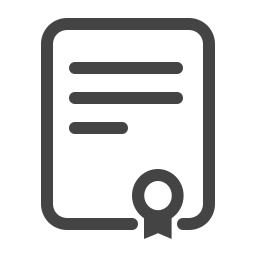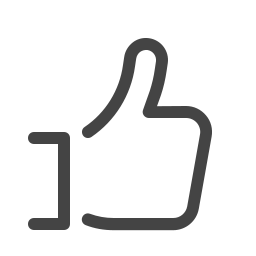 About
About the course
In today's fast paced digital world, you may feel disconnected from nature and lacking spiritual nourishment. We're going to feed your mind, body, and soul using ancient techniques and philosophies from one of the oldest religions in the world – Wicca. Wicca is the modern interpretation of the pagan belief system, and it's centered around the unity between spirit and nature. But Wicca isn't just a religion, it's a way of life. There are practicing wiccans from all religious and cultural backgrounds, and even non-spiritual individuals who apply wiccan rituals and philosophies to their day to day lives. Wicca is often misunderstood and misrepresented, but it's a beautiful way of life that fosters engagement with nature, inner peace, and making connections with the world around us.
What you will learn
In this course, you'll learn to apply ancient wisdom in practical ways, and harness your inner strength to improve happiness, confidence, and well-being.
We'll start by teaching you the history of Wicca, and build the framework for which these philosophies are built – consider it Wicca for beginners.
You'll learn about various rituals, Wicca spells, and affirmations that you can incorporate into your daily life to create a positive environment, and for inner healing.
We'll also show you how to interpret and commune with nature, and find solace and strength in the natural elements.
Healing and natural medicine is a large component of Wiccan practice, and you'll learn how to heal with energy, natural herbs and remedies, crystals, and oils.
The other side of our natural world is the world we haven't yet discovered, but Wiccans have been exploring the mystical arts for centuries.
We'll be covering the ancient art of tarot reading, palmistry, fortune telling, runes, alchemy and more, but in practical ways that even non-believers will find useful and beneficial.
Finally, the ultimate goal of Wicca is to empower the individual to reach spiritual enlightenment. You'll learn to hone and focus your mind to realize and achieve your goals, and find spiritual harmony within.
Requirements
International Open Academy courses are designed for anyone with an interest in learning. No formal qualifications are required to study with us. Our courses are suitable if you want to learn new skills, start a new career, or if you're already working in a particular industry and wish to upgrade your talents and enhance your resume.
Lessons
Course Breakdown
Module 1: Understanding Wicca: From Traditional Folklore To Modern Use
Debunking Myths and Misconceptions
History and Origins of Wicca
Ethics, Philosophies, and Ideologies
Important Symbolism and Lore
Concepts of Deity as Earth and Nature
Wicca Around the World
Module 2: An Introduction To Rituals, Practices, And Beliefs
Types of Rituals: Blessings and Prayers
Cleansing Ceremonies for a Positive Environment
Days of Power in the Wiccan Calendar
Festivals, Holidays, and Celebrations for all Seasons
Understanding the Lunar Cycle and Planetary Alignment
Elemental Powers: The Properties of Earth, Air, Fire, Water
Animals as Guides and Spirit Companions
Module 3: Healing The Mind, Body And Soul
Meditation: Connecting the Mind and Body
A Comprehensive Guide to Herbalism and Natural Remedies
Using Essential Oils and Aromatherapy for Healing
The Healing Power of Energy and Chakras
Self-Healing and Self-Empowerment
Is Shamanism The Right Path For You?
Module 4: Mysticism And Magic: Practical Applications Of Ancient Arts
Learning to Read and Interpret Tarot Cards
Divination: Tuning into Your Natural Intuition
A Guide to Rune Stones and Fortune Telling
Alchemy and Potions: From Incense to Tea
Candle Magic – uses and special powers
Harnessing the Energy of Crystals and Gems
Module 5: Wicca As A Way Of Life: Discover Your Magic
How to Get in Touch with Your Spiritual Side
Creating Your Personal Sacred Space
Affirmations for Achieving Your Goals
Self-Fulfilling Prophecies and the Laws of Attraction
Achieving Enlightenment and Happiness
Career
Who is this course for
This course is for anyone who:
Is curious about Wicca and practical magic
Wants a more natural way of life, and feel connected to nature
Seeks emotional empowerment and spiritual fulfillment.
Would like to learn natural healing methods and techniques
Wants to work towards self-improvement and discovery
This course is suitable for individuals from any religious or cultural background, and will not be taught as theology or doctrine.
Career path
After you complete this course, you could:
Add the practice and teaching of Wicca into your existing business. If you are a yoga teacher, for example, the practice of connecting with the natural world of spirit and nature would be a fantastic addition to your practice!
Use the wisdom gained from Wicca to help you rise in your current role
Explore Wicca further
Certification
Certification details
To receive certification, you must:
Complete every page of the course
Score at least 55% on the exam at the end of the course
That's it!
After successfully completing the course, you will immediately receive your PDF course certificate so you can instantly add it to your CV and display your achievement. You can also request a hard copy certificate to be sent to your postal address for a small printing and posting fee.
All our courses are accredited by the International Council for Online Educational Standards - www.icoes.org (accreditation number ICOES/00763/13/36). Most of our courses will earn you credits through Continuing Professional Development (CPD) / Continuing Education (CE). Check for the CPD logo on the course page.
CPD points are accepted and recognized by employers from both the public and private sectors, and academic institutions across the UK and internationally.
International Open Academy is also an officially approved TQUK (Training Qualifications UK) center, with the TQUK Center Number: C001157. 
TQUK is a national awarding body recognized by the UK Government and regulated by Ofqual (The Office of Qualifications and Examinations Regulation).
For further details, please visit https://internationalopenacademy.com/accreditation