On Sale
Introduction to Astronomy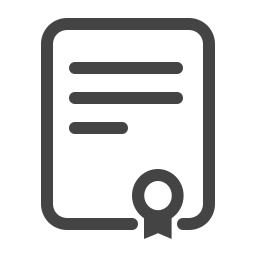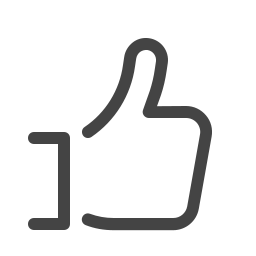 About
About the course
"Twinkle, twinkle, little star. How I wonder what you are." Next time you look up at the starlit night sky, you'll know exactly what stars and constellations you're seeing.
It's hard to imagine something that's billions of years old. But the Universe is believed to be around 13 billion years old. So there's an endless amount of fascinating information to discover about planets, stars, comets, galaxies, meteors, asteroids and black holes, and so much more!
What is astronomy?
Astronomy is defined by NASA as the study of stars, planets, and space. It's a huge topic and one where you'll never stop learning. New planets, stars, and moons are being discovered all the time. New theories are put forward about the Universe, life on other planets and whether humans can live on Mars.
You can join in these amazing debates once you've studied Introduction to Astronomy.
Look up at the sky and read the stars
In our fascinating course, you'll look at the night sky in a whole new light! Find out:
How to read the sky to understand more about the moon and planets

How to identify those amazing shooting stars

About observing meteor showers

More about the Big Bang theory

About the Zodiac and astrology

How to know what stars are in the sky
How does the Universe affect you?
Could there be life on other planets? What are black holes? Are asteroids dangerous? You'll find out once you delve into our course.
The Earth is a tiny speck in the colossal Universe. Find out how activity in Space has an impact on our lives. Learn to read the 'clues' by seeing the bigger picture that's all around us.  
Enjoy the sky at night with a greater understanding of how the universe impacts us all. Be able to tell engaging stories about the history of the planet. Easily identify some stars and planets with the naked eye and others with astronomers' equipment. Know more about the various structures of the solar system.
Learn astronomy online in your own time.
We're your flexible learning partner. Our course is online so you can study at any time and from anywhere, on any device.
Start studying our Astronomy for Beginners course online today. Your friends and family will be astounded by your newfound knowledge of life and the universe.
What you will learn
Students who complete this course in Astronomy and Sky Watching will be able to:
name and identify planets and dwarf planets and their location in the solar system

know the names of the various star formations in the night sky

understand the difference between astrology and astronomy

understand how the Zodiac calendar and map interacts with the planets

identify how the Earth is affected by moon phases, how the calendar predicts the type of moon that will occur, and how to best view the lunar eclipses that take place in the sky

really tell if you are witnessing a shooting star, a comet, or some other structure from the Earth's atmosphere

gain a greater understanding and knowledge of astronomical history and major events such as the Big Bang, Halley's Comet, and if black holes and asteroids are truly a danger to life on Earth

What life forms exist on other planets
Requirements
International Open Academy courses are designed for anyone with an interest in learning. No formal qualifications are required to study with us. Our courses are suitable if you want to learn new skills, start a new career, or if you're already working in a particular industry and wish to upgrade your talents and enhance your resume.
Lessons
Course Breakdown
Module 1: The Night Sky
What is Astronomy?
A brief history of Astronomy
Branches of Astronomy
Astronomical phenomena
Basics of the Celestial Sphere
Becoming an amateur sky watcher
How to read the night sky
Stargazing equipmen
Module 2: The Moon And Planets
Facts about the moon
Lunar phases
Observing the moon
The planets of the solar system
Planetary facts
Identifying characteristics to observe planets
Dwarf planets
Module 3: Meteors, Comets, And Asteroids
Characteristics of meteors, comets, and asteroids
Observing meteor showers
Haily's Comet and other famous cases
Identifying "shooting stars" and other comets
The dangers of Asteroids
How to view evidence of asteroids in the night sky
Module 4: The Stars And Zodiac
Facts about stars
Star formation
Star clusters and supernova
Identifying the constellations
The 13 Zodiac constellations
Astronomy vs. Astrology
Module 5: A Greater Understanding Of The Universe
Black holes
The Milky Way
Galaxies
The Big Bang
Extrasolar life forms
Sighting mysterious activity in the night sky
Career
Who is this course for
Everyone who has ever looked up at the night sky and wondered about the stars! It doesn't matter if you've never looked through a telescope, all you need is your curiosity to be able to start learning about the stars

People with a curiosity of the solar system and how the universe works

You, if you'd like to be able to identify major star patterns such as The Big Dipper, Ursa Major, The Northern Cross, and more

Anyone with an interest in the history, theories, and topics in astronomical studies

People who need to know more about the many mysterious structures of comets, planets, asteroids, and more

Students who want to become further educated in how the acts of the universe impact life on Earth
How will it help me
You will gain a greater understanding of the world above and around you. Gain an understanding of cosmology and how the stars in the sky impact on your life

You'll get a greater enjoyment from looking up at the sky and recognizing the stars and planets
Career path
After completing this course, you could:
Explore an exciting career in astronomy

Expand your scientific knowledge

Host walks and talks on the sky at night
Certification
Certification details
To receive certification, you must:
Complete every page of the course
Score at least 55% on the exam at the end of the course
That's it!
After successfully completing the course, you will immediately receive your PDF course certificate so you can instantly add it to your CV and display your achievement. You can also request a hard copy certificate to be sent to your postal address for a small printing and posting fee.
All our courses are accredited by the International Council for Online Educational Standards - www.icoes.org (accreditation number ICOES/00763/13/36). Most of our courses will earn you credits through Continuing Professional Development (CPD) / Continuing Education (CE). Check for the CPD logo on the course page.
CPD points are accepted and recognized by employers from both the public and private sectors, and academic institutions across the UK and internationally.
International Open Academy is also an officially approved TQUK (Training Qualifications UK) center, with the TQUK Center Number: C001157. 
TQUK is a national awarding body recognized by the UK Government and regulated by Ofqual (The Office of Qualifications and Examinations Regulation).
For further details, please visit https://internationalopenacademy.com/accreditation