On Sale
Introduction to Cheese Making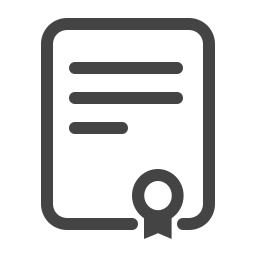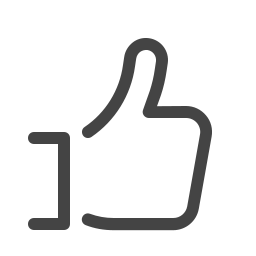 About
About the course
Take yourself back to a simpler time, when we made our food from scratch and we knew exactly what was in our meals. Discover the creative and delicious art of cheesemaking.

You'll learn the exact techniques professionals use to create and pasteurize their own cheese from the comfort of your kitchen. Creating your own cheese is a fun and engaging way to teach sustainability and creativity to the entire family.

While most cheeses are made in factories, you'll discover how little you actually need to create your own delicious wheels of cheese. This household staple can be used in dozens of recipes, or enjoyed on it's own with a fine wine.

Uncover just how much money you can save by creating your own cheese in bulk. Once you master your craft you'll be able to sell your signature cheeses at farmers markets and other local events.

Biting into your first slice of cheese will fill you with a sense of accomplishment and pride that can only be found when you've made it yourself.
What you will learn
Discover how to create your own sustainable source of healthy cheeses right from your kitchen.
How to begin cheesemaking, and exactly what you'll need to get started.
How to personalize your cheese, for that unique taste that only you can create.
The money saving advantages of making cheese from home.
How cheesemaking can be an educational and valuable skill for the whole family.
Requirements
International Open Academy courses are designed for anyone with an interest in learning. No formal qualifications are required to study with us. Our courses are suitable if you want to learn new skills, start a new career, or if you're already working in a particular industry and wish to upgrade your talents and enhance your resume.
Lessons
Course Breakdown
Module 1: Introduction
1.1 Course introduction
1.2 The origin of cheese
1.3 Early cheese making
1.4 Pasteurization
1.5 The cheese factory
Module 2: Everything You Need To Know About Cheese
2.1 What is cheese?
2.2 Types of cheese
2.3 The development of regional cheeses
2.4 Why make cheese?
2.5 The waiting game
2.6 Cheese personalization
2.7 The economics of cheese
Module 3: Getting Started Making Cheese
3.1 Milk
3.2 Equipment
3.3 Non-dairy ingredients
3.4 Working and storage areas
3.5 How to make cheese
Module 4: Easy Soft Cheese Recipes For The Beginner Cheesemaker
4.1 Curd cheese
4.2 Cottage cheese
4.3 Coulommier
4.4 Colwick cheese
4.5 Cream cheese
4.6 Double cream cheese
Module 5: Great Hard Cheese Recipes To Build Your Skill
5.1 House cheese
5.2 Caerphilly
5.3 Cheddar cheese
5.4 Cheshire
5.5 Derby
5.6 Dunlop
5.7 Gloucester
5.8 Wensleydale
Module 6: Complex Cheeses Made Easy
6.1 Troubleshooting
6.2 Flavoring cheese
6.3 Molded cheeses
6.4 Camembert and brie
6.5 Blue-veined cheeses
6.6 World cheeses
6.7 Selling cheese
Career
Who is this course for
Parents who are looking for a creative and educational activity to share with their children.
People who value sustainable living, self-reliance, and enjoy making things themselves.
Anyone looking to get creative in the kitchen and create their own unique recipes.
Families look to save money by creating their own high quality cheese in bulk.
Certification
Certification details
After successfully completing the course, you will immediately receive your PDF course certificate so you can instantly add it to your CV and display your achievement. You can also request a hard copy certificate to be sent to your postal address for a small printing and posting fee. 
All our courses are accredited by the International Council for Online Educational Standards - www.icoes.org (accreditation number ICOES/00763/13/36). They will also earn you credits through Continuing Professional Development (CPD) / Continuing Education (CE).