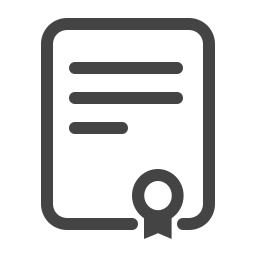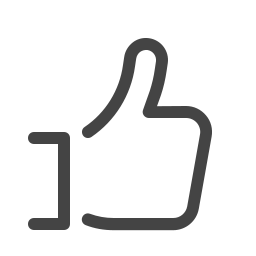 About
About the course
If you've already completed our introductory course in American Sign Language, then this is the next step in your ASL education. This ASL Level 2 course is designed to continue your skill development in expressive signing.
Building on previous knowledge of the ASL alphabet, facial expression, body language, syntax, and basic vocabulary, you'll evolve your conversational fluency to tackle more sophisticated topics and sentence structure.
Included in the course are vocabulary lessons, grammatical principles, and cultural concepts that students need to know to carry conversations in ASL at work, school, and a variety of social settings.
The focus of this course is to prepare students for non-verbal interaction and communication with members of the deaf community, or in real world scenarios.
You'll learn useful vocabulary for ordering meals and asking directions, for example, and you'll be able to hold meaningful conversations about various topics. But it's not all serious – you'll also learn how to tell jokes, use common expressions and sayings, and relay anecdotes to your audience.
We'll also focus on teaching you more about the deaf community, so you gain a better appreciation for deaf culture, activism, and learn how you can get involved.
What you will learn
The goal is not to memorize stock phrases, but rather equip you with a broad dictionary of signs and strong foundation in grammar, so you can put together your own sentences.
Learn ASL signs to talk about weather and environment
Describe people, animals and places
Recognize and use slang and informal language
Use ASL while traveling, including geography, directions and names of places
Learn how to communicate in work environments and with customers
Express a personal narrative and communicate stories and events
Gain more insight into Deaf Culture
Learn how to get involved with the deaf community in your area
Requirements
International Open Academy courses are designed for anyone with an interest in learning. No formal qualifications are required to study with us. Our courses are suitable if you want to learn new skills, start a new career, or if you're already working in a particular industry and wish to upgrade your talents and enhance your resume.
Lessons
Course Breakdown
Module 1: Self Expression
The Importance of Expressive Signing
What Do You Mean? Using the Right Facial Expression
Defining Your Signing Space
Placement of Signs – Position, Orientation, Direction, and Distance
Signing with Context and Details
Module 2: People, Places, Things
Names of international locations
Vocabulary for indoor and outdoor locations
Vocabulary for activities and events
Directions and pointing using "real world perspective"
Vocabulary and descriptors for weather and environment
Vocabulary for animals and nature
Classifiers for shapes, patterns, and textures
Module 3: Asl In Every Day Life
Vocabulary for foods and drinks
Ordering a meal
Numerical signing for time and money
Colloquial language and slang
Using idioms and expressions
Jokes and humor
Module 4: Signing In A Professional Environment
Vocabulary for objects and tasks
Using lists and multiple articles
Comparing and contrasting articles
Explaining processes and procedures
Professional conversation
Module 5: Learning About The Deaf Community
An Intro to Deaf Culture
Networking and Making Connections
Deaf Work, School, and Everyday Life
Defying the Stigma of Disability
Deaf Activism
How to Get Involved
Career
Who is this course for
This course is perfect for:
Graduates of our intro American Sign Language course who want to study at the next level
Anyone who previously studied ASL and wants to refresh their knowledge
Individuals who want to better communicate with deaf relatives or friends
Parents of non-verbal children or children with Autism
Professionals who work with, or come into contact with deaf or non-verbal persons
Anyone considering a career or volunteer opportunity within the deaf community
Career path
After completing this course, you could:
Continue your education in ASL 
Better communicate with members of the deaf community
Explore a career in working with the deaf community
Certification
Certification details
To receive certification, you must:
Complete every page of the course
Score at least 55% on the exam at the end of the course
That's it!
After successfully completing the course, you will immediately receive your PDF course certificate so you can instantly add it to your CV and display your achievement. You can also request a hard copy certificate to be sent to your postal address for a small printing and posting fee.
All our courses are accredited by the International Council for Online Educational Standards - www.icoes.org (accreditation number ICOES/00763/13/36). Most of our courses will earn you credits through Continuing Professional Development (CPD) / Continuing Education (CE). Check for the CPD logo on the course page.
CPD points are accepted and recognized by employers from both the public and private sectors, and academic institutions across the UK and internationally.
International Open Academy is also an officially approved TQUK (Training Qualifications UK) center, with the TQUK Center Number: C001157. 
TQUK is a national awarding body recognized by the UK Government and regulated by Ofqual (The Office of Qualifications and Examinations Regulation).
For further details, please visit https://internationalopenacademy.com/accreditation