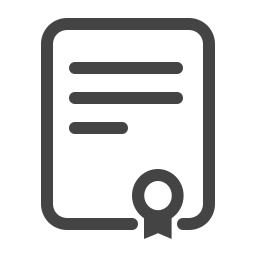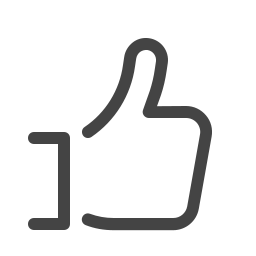 About
About the course
Wouldn't it be great to put yourself into the business of helping people? The hospitality industry is always looking for talented individuals who want to find success while helping to brighten people's days. Is the hospitality industry for you? Do you meet any or all of the following criteria?
Do you enjoy helping people?
Do you like being a host or hostess?
Do you have a passion for food?
Do you want a career where you are in a position of control?
If any of these sound like you, our online Hotel & Catering Management course can help you start a new career doing something that you love.
What you will learn
Our course will open up a lot of opportunities for you, whether you are looking to start your own hotel or catering company, or you would just like to climb the ladder at the hotel at which you currently work. In our comprehensive online course, you will learn:
Food science
Food production and service
How to run a front office
How to manage and coordinate housekeeping services
Basic accounting, marketing, sales, communication, and customer service strategies and techniques
How to use technology to your advantage
Requirements
International Open Academy courses are designed for anyone with an interest in learning. No formal qualifications are required to study with us. Our courses are suitable if you want to learn new skills, start a new career, or if you're already working in a particular industry and wish to upgrade your talents and enhance your resume.
Lessons
Course Breakdown
Module 1: Hospitality Management
1.1 Operating a hotel or catering company
1.2 Projecting comfort and ease
1.3 Elevating your business
1.4 Making a profit
Module 2: Food Science
2.1 Chemistry of cooking
2.2 Food preservation
2.3Food technology
2.4 Nutrition
Module 3: Food Production
3.1 Basic cooking styles
3.2 Basic cooking methods
3.3 Food handling
3.4 Menu planning
3.5 Pricing
Module 4: Food & Beverage Service
4.1 Planning the event
4.2 Types of catering options
4.3 Greeting and receiving guests
4.3 Food service
4.4 Bar service
4.5 Coordinating in-hotel restaurants
Module 5: Hotel Roles
5.1 Food & beverage management
5.2 Maître
5.3 Chef/Cook
5.4 Butlers
5.5 Porters
5.6 Housekeeping staff
Module 6: Hotel Front Office
6.1 Coordination
6.2 Accommodating guests
6.3Promoting deals and special offers
6.4 Cashiering and handling money
Module 7: Back Office Management
7.1 Supporting the front office
7.2 Managing employees
7.3 Special programs
7.4 Managing bookings
7.5Attracting guests and VIP's
Module 8: Housekeeping & Laundry Operation
8.1 Staging the room
8.2 Hygiene and health
8.3 Laundry services
8.4 Accommodating guests
Module 9: Accounting
9.1 Keeping proper records
9.2 Balancing the book
9.3 Cost analysis
9.4 Calculating loss and gain
9.5 Analysing and maximizing profit
Module 10: Sales & Marketing
10.1 Customer satisfaction
10.2 Attracting and keeping customers
10.3 Understanding the consumer
10.4 Pricing
10.5 Deals, promotions, coupons, etc.
10.6 Procedures Manual
Module 11: Communication
11.1 Helping customers
11.2 Handling stressful situations
11.3 Communication strategies
11.4 Communicating between departments
11.5 Managing complaints and concerns
Module 12:applications Of Technology
12.1 Basic business computers
12.2 Information technology
12.3 Catering management tools
12.4 Making your business shine
Module 13: Hotel Security And Health & Safety
13.1 Necessary security positions
13.2 Fire and emergency safety
13.3 In-room security and safety
13.4 First Aid and response plans
13.5 Making guest feel safe and comfortable
Career
Who is this course for
Whether you are looking to switch to a more exciting and rewarding career, or are looking for a first career that is both challenging and fulfilling, our online Hotel & Catering Management will get you started on your way to happiness.
You won't even have to leave the comfort of your own home, as our intensive online course load will be available to you whenever you like, wherever you are.
Making a positive change in your life has never been this easy. Enrol in our online Hotel & Catering Management course soon, and give yourself the satisfaction and fulfilment of a new, rewarding career.
Career path
After completing this course, you could: 
Start a career in the hospitality industry 
Impress your bosses with your newfound knowledge and skills, earning a promotion or raise
Open your own hotel, hostel, or guesthouse
Found a catering company
Certification
Certification details
To receive certification, you must:
Complete every page of the course
Score at least 55% on the exam at the end of the course
That's it!
After successfully completing the course, you will immediately receive your PDF course certificate so you can instantly add it to your CV and display your achievement. You can also request a hard copy certificate to be sent to your postal address for a small printing and posting fee.
All our courses are accredited by the International Council for Online Educational Standards - www.icoes.org (accreditation number ICOES/00763/13/36). Most of our courses will earn you credits through Continuing Professional Development (CPD) / Continuing Education (CE). Check for the CPD logo on the course page.
CPD points are accepted and recognized by employers from both the public and private sectors, and academic institutions across the UK and internationally.
International Open Academy is also an officially approved TQUK (Training Qualifications UK) center, with the TQUK Center Number: C001157. 
TQUK is a national awarding body recognized by the UK Government and regulated by Ofqual (The Office of Qualifications and Examinations Regulation).
For further details, please visit https://internationalopenacademy.com/accreditation