On Sale
Homemade Halloween Costumes and Decorations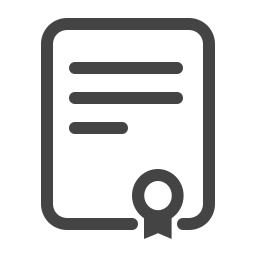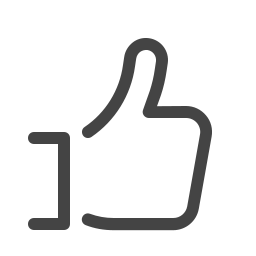 About
About the course
Where there is no imagination there is no horror -  Arthur Conan Doyle, creator of Sherlock Holmes. 
What better time to let your imagination run wild than at Halloween? 
Be the ghostest with the mostest with your head-turning homemade Halloween costumes and frightfully-fantastic decorations. All the trick-or-treaters will be knocking on your door for your yummy Halloween treats.
People have been celebrating Halloween for more than 2,000 years. Today, 7 in 10 Americans celebrate fright night spending more than $9 billion on costumes, decorations and candy.
It's such a monster event. So how do you:
Come up with original Halloween costume ideas year after year?

Stop yourself from putting out the same tired decorations?

Not spend a fortune buying Halloween costumes online?

Make sure you're not wearing the same costume as everyone else?

Make your Jack-O'-Lanterns look fang-tastic?
Today, every costume and every party is posted on Instagram. How can you be ready for this online scrutiny without spending a fortune?
With our frightfully-fabulous Halloween course, you can stand out from the crowd and save money.
In our ghoulishly delightful course you'll have fun:
creating easy homemade Halloween costumes for adults and children

making the grizzliest decorations

providing homemade Halloween treats everyone will want to sink their teeth into

getting a wardrobe full of Halloween costume ideas

playing spellbinding Halloween party games

designing the most un-BOO-lievable haunted house and horrific garden
Plus you can take this course in any order you wish, at your own pace and from anywhere you like. And you get patterns and cutouts to make the perfect Halloween costumes and decorations easily. 
Start this spook-tacular Homemade Halloween course now.
What you will learn
In this spellbinding course, you will:
make magical homemade Halloween costumes 

create the dandiest disguises

be a wizard with capes and cloaks

devise mysterious Halloween masks

be able to grow (make!) mythical wings and tails

host the most incredible Halloween parties

play the screamiest Halloween party games

produce munch-tastic party fare 

turn your home into the scariest haunted house in your neighborhood

carve Halloween pumpkins with panache

get to know more about the long history of Halloween
Be confident everything will be all fright on the night with your ability to handle a DIY Halloween that's uniquely yours. Start preparing for Halloween now.
Requirements
International Open Academy courses are designed for anyone with an interest in learning. No formal qualifications are required to study with us. Our courses are suitable if you want to learn new skills, start a new career, or if you're already working in a particular industry and wish to upgrade your talents and enhance your resume.
Lessons
Course Breakdown
Module 01: Dandy Disguises
1.1 Dandy disguises
1.2 Capes, cloaks and tunics
1.3 Boxes & boards
1.4 Hatter's heaven
1.5 Mask parade
1.6 Face magic
1.7 Heads & tails
1.8 Winged wonders
1.9 Tools of the trade
Module 02: Ghoulish Gatherings
2.1 Ghoulish gatherings
2.2 Fun & games
2.3 A touch of magic
2.4 Party fare
Module 03: Haunted House
3.1 Haunted house
3.2 Pumpkin panache
3.3 The history of Halloween
3.4 Garden of horrors
3.5 Porch spook
3.6 Ghostly teasers
Module 04: Patterns And Cutouts
4.1 Door decorations
4.2 Costume fun
4.3 Mask parade
4.4 Pumpkin panache
Career
Who is this course for
Everyone who loves Halloween and wants a standout costume

Anyone organizing Halloween parties who wants to put on memorable events

The 7 in 10 people who celebrate Halloween and are looking for interesting themes and costumes

Parents of children invited to Halloween events or going trick-or-treating and want easy homemade Halloween costumes for kids

Teachers and youth leaders hosting Halloween parties

Event planners who want fabulous ideas for hosting Halloween parties

Owners or managers of bars, hotels and other venues holding Halloween events

Anyone seeking cool Halloween decoration ideas

People seeking patterns and cutouts to make easy homemade Halloween decorations, accessories and costumes
How will it help me
All you need for your DIY fright night is in this easy-to-use online course

Gain fresh ideas for handmade Halloween costumes for kids and adults

Find amazing Halloween themes for your decorations

Easy-to-use patterns and cutouts to help you make amazing decorations, costumes, and accessories

All you need to know about Halloween is wrapped up in one spellbinding course

Plan a wicked Halloween night with an online course you can use any time you like from anywhere you wish
Certification
Certification details
After successfully completing the course, you will immediately receive your PDF course certificate so you can instantly add it to your CV and display your achievement. You can also request a hard copy certificate to be sent to your postal address for a small printing and posting fee. 
All our courses are accredited by the International Council for Online Educational Standards - www.icoes.org (accreditation number ICOES/00763/13/36).