On Sale
Home Makeover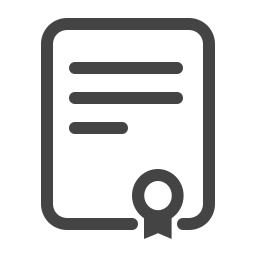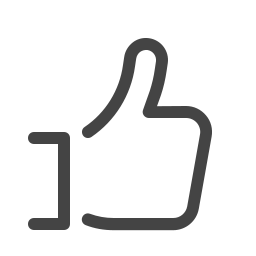 About
About the course
With the knowledge in this course, you can transform your home into your dream environment with much less effort than you might think. To begin with, your Home Refresh and Remodeling chapters will take you through the basics of decoration, refurbishment and simple repairs. Learn how to approach projects, work with contractors and keep to a budget. Discover how much work you can actually carry out yourself, saving significant costs. We'll introduce you to the basics of interior design so you have an overall plan in mind before beginning refurbishment.
If you feel you're ready to tackle more adventurous projects, your DIY Home Upgrade chapters take you on a rewarding journey into making your environment the best it can be. Adding new features to your home or garden through your own efforts increases your equity and also gives you deep satisfaction. Avoiding outside labor costs means you can do even more with your savings. Learn new techniques, skills and tips that help you make the changes you'd love to see sooner than you think.
What you will learn
Add a deeper dimension to the interior of your home with your Feng Shui Interior Design chapters. We'll teach you the fundamentals behind this ancient Chinese practice of bringing balance and harmony to the spaces we live in. Discover how to use shapes, colors and focal points for a pleasing atmosphere. Learn what to consider when placing furniture and objects, the most auspicious location for different daily activities and the importance of flow and order.
As people live busier lives, more and more are willing to employ home stylists to translate their functional and design requirements into elegant, stunning homes that are a joy to live in. With the practical experience you gain from the knowledge in this course, you could put your new skills into action and develop a reliable income doing what you love!
Get started today and change your view for the better!
Requirements
International Open Academy courses are designed for anyone with an interest in learning. No formal qualifications are required to study with us. Our courses are suitable if you want to learn new skills, start a new career, or if you're already working in a particular industry and wish to upgrade your talents and enhance your resume.
Lessons
Course Breakdown
Module 1: Why Renovate?
Home Damage & Disrepair
Asthma and Health Issues
Insurance Considerations
Improving Home Value
Refurbishing for Resale
Building Your Dream Home
Module 2: Considerations
Planning
Budgeting & Working out Costs
Small Changes, Big Results
Why Changing Your Mind Costs Money
Property Tax and Cost of Insurance
Different Types of Repairs and Refurbishment
Using Timescale to Your Benefit
Module 3: Hiring And Working With Contractors
Researching and Asking for Quotes
Verifying Contractor Credibility
Working with a Subcontractor
Getting Started
Contracts and Scheduling
Valuation and Payment
When Things Go Wrong
Wiring and Plumbing
Heating and Cooling
Module 4: Paperwork And Legal
DIY Refurbishment
Building Regulations
Planning Permission
Legal Requirements
Contracts and Agreements with Contractors
Health and Safety
Environmental
Keeping Records
Module 5: Design Inspiration And Ideas And Checklists
Some Popular Types of Interior Design
Traditional Interior Design
Modern
Modern Variations
Art Deco
Contemporary
Gothic
Industrial
Minimalism
Retro
Vintage or Shabby Chic
Design Inspiration from Different Countries
Feng Shui in Interior Design
Vastu Shastra
Italian
French
America
Spanish
Japanese Zen
Scandinavian
Room by Room Refurbishment Checklist
Floorplan
Beautiful Walls and Ceilings
Living Spaces
Bedrooms
Hallways and Transitional Spaces
Bathroom
Kitchen
Conclusion
Module 1: Decorating
Wallpapering
Tiling
Vinyl Flooring
Painting and Selecting Color
Module 2: Walls
Building Exterior Walls
Building Interior Walls
Knocking Down Walls
Plasterwork
Module 3: Outdoor Projects
Patios and Decks
Driveways and Paths
Landscaping, Planting and Irrigation
Garden Structures
Water Features
Module 4: Damp, Rot And Pests
Wet and Dry Rot
Pest Prevention and Eradication
Condensation
Prevention of Damp
Treating Damp
Module 5: Home Security
Door Security
Window Security
Burglar Alarms
Fire prevention
Module 1: An Introduction To Using Feng Shui Indoors
What is Feng Shui
How Does Feng Shui Affect the Home
An Introduction to the Forms What is Not Important in Interior Feng Shui
Your Feelings as a Guide
Module 2: Feng Shui Basics For A Happy, Balanced Home
Clutter and Chaos
Chi and Balance
Yin, Yang, and Tao
Object Placement
Finding Balance Module 3: Common Feng Shui Forms, Doors, and Windows
Module 3: Common Feng Shui Forms, Doors, And Windows
An Introduction to Interior Forms
Balancing the Forms
The Main Door
Additional Doors
Windows
Module 4: Feng Shui In The Kitchen, Dining And Living Spaces
Kitchen Placement
The Stove and the Sink
What Not to Worry About
Dining Tables
Living Spaces
Module 5: Feng Shui In The Bedroom And Sleeping Spaces
The Bedroom Location
The Bed and Its Placement
Decorations, Shelves, and Beams
Windows
Electronics and Technology
Career
Who is this course for
This is the ideal course for any home owner who wants to turn their ho-hum home into their dream abode! 
We teach you everything you need to know to keep costs down, aesthetic high, and to leave you feeling proud of everything you have accomplished! 
Career path
After finishing this course, you could:
Give your home the renovation of your dreams, with the lowest budget possible
Be able to give advice to friends and family
Take your interior design business to the next level
Learn if the interior design and home renovation industries are right for you
Certification
Certification details
To receive certification, you must:
Complete every page of the course
Score at least 55% on the exam at the end of the course
That's it!
After successfully completing the course, you will immediately receive your PDF course certificate so you can instantly add it to your CV and display your achievement. You can also request a hard copy certificate to be sent to your postal address for a small printing and posting fee.
All our courses are accredited by the International Council for Online Educational Standards - www.icoes.org (accreditation number ICOES/00763/13/36). Most of our courses will earn you credits through Continuing Professional Development (CPD) / Continuing Education (CE). Check for the CPD logo on the course page.
CPD points are accepted and recognized by employers from both the public and private sectors, and academic institutions across the UK and internationally.
International Open Academy is also an officially approved TQUK (Training Qualifications UK) center, with the TQUK Center Number: C001157. 
TQUK is a national awarding body recognized by the UK Government and regulated by Ofqual (The Office of Qualifications and Examinations Regulation).
For further details, please visit https://internationalopenacademy.com/accreditation