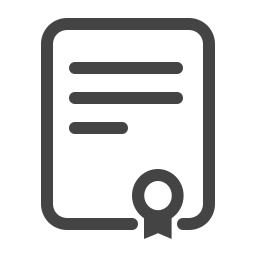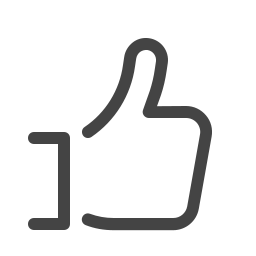 About
About the course
Discover what you can brew right from your own home. In this masterclass you'll learn just how easy and exciting running a home brewery can be.
Learn exactly what each ingredient does and what role it plays in making the perfect bottle of beer. Uncover how specific hops release different flavors, and find exactly what you need to add to make your next batch unique.

Getting started is easier than you think. It doesn't take a lot of tools or time to get started brewing. You can start with as little as one gallon at a time.

Master the science of beer brewing and learn techniques used by some of the largest breweries in the world. Whether you're brewing gallon batches at a time, or running a full still, you'll have the confidence that you're brewing safely and effectively.

Use tricks that only the big breweries know to make the perfect batch of homemade beer. Tips like leveraging "secondary fermentation" and how to gravity fill your bottles.

Become a brewmaster and beer connoisseur. Impress your friends with your in-depth knowledge of beer, and it's history. You'll know your golden ales from your light bitters in no time.

Nothing matches the pride you'll feel (and taste) when you take a sip of your very own homebrewed beer.
What you will learn
You'll get an inside look at how anyone can become a brewmaster and start their own microbrewery right from home. No experience needed!

Receive step by step instructions from professional brewers on how to setup your own home brewery for peak performance.

Live a self sufficient life-style by having the tools and the knowledge to brew your own beer. Perfect for off the grid living and weekends camping!

Discover how each ingredient influences a beer's flavor profile. Use this knowledge to make your own signature brews and blends. 
Brewing beer is like being part of a brotherhood. Instantly bond with other brew masters and become part of a tight knit community of skilled brewers.
Requirements
International Open Academy courses are designed for anyone with an interest in learning. No formal qualifications are required to study with us. Our courses are suitable if you want to learn new skills, start a new career, or if you're already working in a particular industry and wish to upgrade your talents and enhance your resume.
Lessons
Course Breakdown
Module 01 : Introduction
1.1 Beer beginnings
1.2 Beer styles
1.3 Lager
Module 02 : Home Brewing Ingredients
2.1 Water
2.2 Malt
2.3 Adjuncts
2.4 Hops
Module 03 : How To Make Beer
3.1 Cleanliness
3.2 Basic equipment
3.3 Home brewing methods
3.4 Brewing from kits
3.5 Brewing from malt extract, hops and adjuncts
3.6 Brewing the traditional way
3.7 Basic all-grain brewing
3.8 Advanced all-grain brewing
3.9 How to solve beer problems
Module 04: A Selection Of Traditional Beer Recipes For The Beginner
4.1 Traditional bitter ale
4.2 IPA
4.3 Irish stout
4.4 Bitter
4.5 Best bitter
4.6 India Pale Ale
4.7 Light summer ale
Module 05: Advanced Beer Recipes For The Home Brewer
5.1 Special bitter
5.2 Brewer's pride
5.3 Hop 'n' jump
5.4 Shorten stout
5.5 Santa's delight
5.6 Premium pale ale
5.7 Old fashioned mild ale
5.8 Brewing record sheet
Career
Who is this course for
Anyone who's curious about beer, brewing, or how beer is made. 
Beer lovers who are looking to take their passion to the next level and create their own signature brews.
Anyone who values self sufficiency, and understands the value of making things themselves.
Small time brewers who are looking to scale their home brewing operation, or dive deeper into the beer making process.
Families looking for a fun adult only activity for parties or events.
How will it help me
This course will help you brew your own beer right home, no matter what your background or education in brewing is. Become self sufficient by learning the distillation process and brew beer anytime, anywhere. Go beyond the basics and use the insights from a professional brewer to truly take your hobby to the next level.
Certification
Certification details
After successfully completing the course, you will immediately receive your PDF course certificate so you can instantly add it to your CV and display your achievement. You can also request a hard copy certificate to be sent to your postal address for a small printing and posting fee. 
All our courses are accredited by the International Council for Online Educational Standards - www.icoes.org (accreditation number ICOES/00763/13/36). They will also earn you credits through Continuing Professional Development (CPD) / Continuing Education (CE).