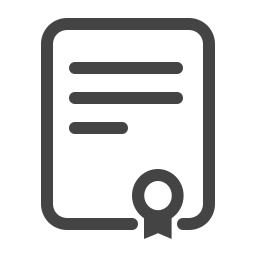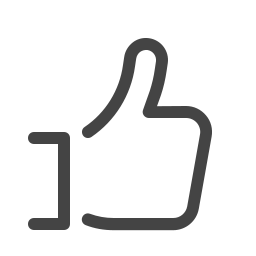 About
About the course
Whether you have already trained in one or more holistic practices and you're thinking of furthering your career, or you're just starting out and looking to get an insight into the holistic industry, this course is for you. A strong foundation for those wishing to become holistic therapists and start a career in this field, or simply to further your training.
While our course includes useful information and guidance about holistic therapies, it also guides you in setting up your own holistic business practice. You will access invaluable advice gained from professionals in the field who have successfully started and grown their own holistic practices. A must for anyone looking to start their career in the holistic field.
What you will learn
When you take this course you will learn:
The fundamental foundations and knowledge needed for holistic therapy.
Why it's important to discover your unique talents and pick the right therapies to suit your skills.
How to master setting up and promoting your holistic practice
You will also receive necessary tools and advice to begin marketing yourself and your holistic therapy practice.
On completion of this course you will be armed with the understanding you need of holistic practices and unlock the knowledge needed not just to begin your new career in this field, but also to succeed and flourish.
This course brings a wealth of information and is not to be missed.
Requirements
International Open Academy courses are designed for anyone with an interest in learning. No formal qualifications are required to study with us. Our courses are suitable if you want to learn new skills, start a new career, or if you're already working in a particular industry and wish to upgrade your talents and enhance your resume.
Lessons
Course Breakdown
Module 1: An Introduction To Holistic Therapy
What is Holistic Therapy?
Benefits of Holistic Therapy
Holistic Health Around the World
Practicing as a Holistic Therapist
Module 2: The Holistic Method: Mind And Body
How the Mind and Body Work Together
Organs and Their Functions
Endocrine Glands
The Respiratory System & Breath
The Cardiovascular System
The Musculoskeletal System
The Nervous System
Digestive System
The Urinary System
The Reproductive System
The Aura
Chakras and Meridians
Module 3: Choosing A Holistic Therapy
Introduction to Popular Holistic Therapy Methods
Holistic Massage
Reflexology
Aromatherapy
Homeopathy
Naturopathy
Herbalism
Reiki
Acupuncture
Indian Head Massage
Hopi Ear Candling
Choosing More than One Specialization
Module 4: Setting Up Your Holistic Practice
Branding Your Business
Business Registration and Copyright
Digital & Web Marketing
Advertising
Insurance and Liability
Legal Considerations
Pricing
Attracting the Right Clients
Creating and Maintaining Client Relationships
Running and Maintaining a Viable Business
Module 5: Resources For Holistic Therapists
Codes of Practice
Holistic Practice Ethics
Duty of Care
Health and Safety at Work
Employers Liability
Working Regulations
Product Safety
Reporting Procedures
Contacts & Resources
Career
Who is this course for
This course is a must for you if you want:
A strong foundation to begin your career in holistic therapy.
A greater understanding of a range of complementary therapies.
To discover and learn about the most popular holistic therapies.
To broaden your knowledge and receive essential business advice.
Career path
After completing this course, you could:
Begin setting up your holistic practice
Consult with clients, and build your reputation as an effective and knowledgeable healer
Assist family and friends with their holistic needs 
Understand the holistic industry and if it's the right career for you
Certification
Certification details
To receive certification, you must:
Complete every page of the course
Score at least 55% on the exam at the end of the course
That's it!
After successfully completing the course, you will immediately receive your PDF course certificate so you can instantly add it to your CV and display your achievement. You can also request a hard copy certificate to be sent to your postal address for a small printing and posting fee.
All our courses are accredited by the International Council for Online Educational Standards - www.icoes.org (accreditation number ICOES/00763/13/36). Most of our courses will earn you credits through Continuing Professional Development (CPD) / Continuing Education (CE). Check for the CPD logo on the course page.
CPD points are accepted and recognized by employers from both the public and private sectors, and academic institutions across the UK and internationally.
International Open Academy is also an officially approved TQUK (Training Qualifications UK) center, with the TQUK Center Number: C001157. 
TQUK is a national awarding body recognized by the UK Government and regulated by Ofqual (The Office of Qualifications and Examinations Regulation).
For further details, please visit https://internationalopenacademy.com/accreditation