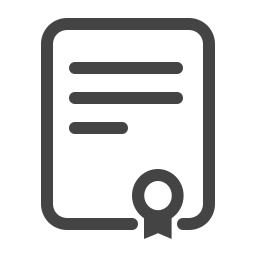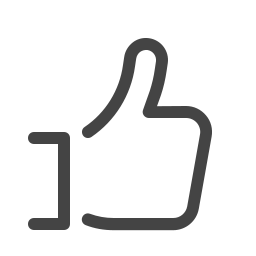 About
About the course
Looking for everyday gluten-free meals that are tasty, affordable and easy to cook? Seeking inspiration for a really banging, delicious, gluten-free recipe for a special occasion? Our video cooking course has got your back.
Avoiding gluten is an everyday necessity for 3 million people with celiac disease in the US. It's a serious disorder whereby gluten damages the small intestine. A further 18 million US people are sensitive to gluten - a protein found in wheat, rye and barley - according to a US News report. For them, eating gluten can trigger symptoms as diverse as bloating, headaches or skin problems. 
Whether you're going gluten-free out of necessity or as a lifestyle choice, you deserve to enjoy delicious meals packed full of flavor. Chef Cynthia Louise has compiled inspirational gluten-free recipes so you can create amazing meals such as a yummy pasta sauce, flavorsome Thai red curry and a rich, dairy-free mushroom risotto. 
As you'll see in her videos, Chef Cynthia loves cooking. She has a creative gift for being able to take any recipe and turn it into a healthy, tasty meal for everyone to enjoy. 
Turn your back on the over-priced gluten-free products on the supermarket shelves -  did you realize gluten-free foods are 159% more expensive than regular food? Welcome Chef Cynthia and her fabulous budget-friendly, gluten-free recipes into your kitchen. Start cooking now.
What you will learn
You'll be creating meals without gluten which are huge on flavor. Using fresh readily-available ingredients you'll be tucking into yummy meals which are good for you.
In these video cooking classes, Chef Cynthia brings together 20 step-by-step recipes that are easy to follow and simple to prepare. This course enables you to take control of your health by knowing exactly what you're putting into your body. 
Chef Cynthia grew up in Papua New Guinea eating local plants and natural sweeteners. She didn't grow up with diets, processed sugar or dairy. Now she's bringing her healthy cooking tips to you, so you can enjoy wholesome, lip-smackingly tasty meals without the nasties too.
Following the course, you'll discover how to:
prepare meals for any time of the day without using gluten

get creative with fresh ingredients from your local supermarket, costing far less than gluten-free foods bought in the store

make creamy, delicious sauces without dairy

create gastronomical delights from 5-minute wonders to full-blown dinners

cook with confidence knowing your meals are 100% gluten-free

be inspired to try new tastes and flavors from around the world

find a delicious and simple way to eat healthily

break out of your comfort zone to add new recipes to your meal planner
Requirements
International Open Academy courses are designed for anyone with an interest in learning. No formal qualifications are required to study with us. Our courses are suitable if you want to learn new skills, start a new career, or if you're already working in a particular industry and wish to upgrade your talents and enhance your resume.
Lessons
Course Breakdown
Module 01: Beautiful Bowls And Rolls
1.1. Buddha Bowl
1.2. Ultimate Smoothie Bowls
1.3. Dairy-free Mushroom Risotto
1.4. Fresh Rice Paper Rolls
1.5. No Nasties Thai Red Curry
Module 02: Perfect Pastas And More
2.1. Vegan Gnocchi with Creamy Mushroom Sauce
2.2. The McVegan Burger
2.3. Quick and Rich Pasta Sauce
2.4. Pimped Up 2-Minute Noodles
2.5. Vegan Lasagna
Module 03: Lovely Loaves And Super Skewers
3.1. Dairy-free Cob Loaf
3.2. Vegan Neat Loaf
3.3. Fast Vegan Nachos
3.4. Marinated Tempeh Skewers
3.5. Green Machine Fritters
Module 04: Scrumptious Salsas And Salads
4.1. Vietnamese Noodle Salad
4.2. Charred Corn Salad and Salsa Dressing
4.3. Miso Eggplant Salad
4.4. Thai Style Zucchini Ribbon Salad
4.5. Orange, Carrot, and Blackcurrant Salad with Umeboshi Dressing
Career
Who is this course for
This course is for everyone who:
has celiac disease, irritable bowel syndrome, or is sensitive to gluten

wants to cut gluten out of their diet to see if they are sensitive to it

Is looking for healthy, vegan, gluten-free recipes

has skin problems and wants healthier, clearer skin

wants nourishing food to help stop feeling tired and fatigued 

wants to learn more about the negative impacts of some foods

is looking to make their own gluten-free meals rather than spend a fortune on supermarket products

seeks a change from meals they cook all the time

wants nutritious foods bursting with flavor

prepares food for other people and wants to ensure it won't trigger an adverse reaction

wants healthy alternatives to popular recipes

is eliminating unhealthy or processed foods

needs to eat more fruit and vegetables (they're all gluten-free!)

plans parties and is seeking gluten-free dishes to add to the menu
How will it help me
This course is an easy way to prepare healthy gluten-free meals

Follow the step-by-step video course to prepare wholesome meals

No more thinking about what to cook tonight - Chef Cynthia has already figured out 20 amazing recipes for you to try

Use simple, fresh, natural ingredients from your local store (no wasting time trying to source exotic ingredients)

Improve your health, and intake of fruit and vegetables

No need to buy expensive gluten-free produce from the supermarkets or health food stores

Put pure, natural, fresh ingredients into your body and see your health bloom

Feel healthier by enjoying plant-based foods with healthy fats

Have a better digestion with less bloating or stomach cramps

Find gluten-free, diary-free everyday meals 

Find healthy alternatives to your favorite dishes
Certification
Certification details
After successfully completing the course, you will immediately receive your PDF course certificate so you can instantly add it to your CV and display your achievement. You can also request a hard copy certificate to be sent to your postal address for a small printing and posting fee. 
All our courses are accredited by the International Council for Online Educational Standards - www.icoes.org (accreditation number ICOES/00763/13/36).