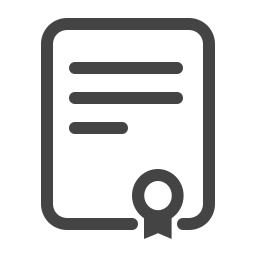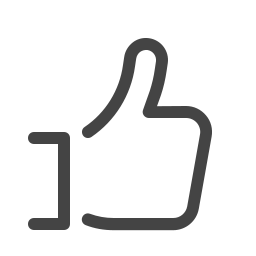 About
About the course
Crowdfunding is an increasingly mainstream fundraising option for companies, businesses, celebrities, and individuals alike, and it's a tried and true way to earn the funding you need to launch a product, service, or idea into production. In 2015, the crowdfunding industry raised over $16.2 billion worldwide, and it has grown every year since. More importantly, with wildly successful companies and projects like Pebble, Star Citizen, and Glow Forge, whose fundraising campaigns netted them millions in startup funds.
This course is designed to teach you the basics of how to plan, run, and manage a successful crowdfunding campaign on the platform of your choice, by helping you to understand, predict, and use marketing, analytics, and trends to your advantage. While primarily intended for individuals wishing to launch their own crowdfunding or fundraising campaigns, this course is valuable to person who work around startups, in a startup, or around artists who might need crowdfunding campaigns.
If you intend to earn money through a crowdfunding campaign, it is important that you approach the campaign properly, prepare for the extensive amount of marketing and outreach required, and learn how to predict market demand. Most importantly, you have to learn how to create shareable content that will boost your campaign. In 2014, of the 22,252 campaigns launched on Kickstarter, only 37% reached their fundraising goals. This course will guide you through each of these challenges to help you plan, create, and launch a successful crowdfunding campaign.
What you will learn
Learn how to plan, create, launch, and market a crowdfunding campaign and kickstart your way to success in fundraising. When you complete this course you will know how to:
Choose the best funding option for your project
Select the right crowdfunding platform to boost your chances of success
Analyze your project to ensure that it's a good fit for crowdfunding
Understand and use market demand to your benefit
Create quotes, goals, and timelines based on manufacturing information
Brand your product and create a sales pitch
Market on social media and the web
Build a network of interested consumers
Create a buzz around your product
Use marketing to boost the success and visibility of your campaign
Requirements
International Open Academy courses are designed for anyone with an interest in learning. No formal qualifications are required to study with us. Our courses are suitable if you want to learn new skills, start a new career, or if you're already working in a particular industry and wish to upgrade your talents and enhance your resume.
Lessons
Course Breakdown
Module 1: Your Investor Options In Crowdsourcing Capital
1.1 What is Crowdfunding
1.2 Your Guide to Fundraising
1.3 Investor Alternatives to Crowdfunding
1.4 The Requirements for a Successful Crowdfunding Campaign
1.5 A Quick Look at the Top Campaigns in Recent Years
Module 2: Understanding Market Dynamics And Demand
2.1 Market Demand
2.2 Why Statistics Matter
2.3 Making the Cut
2.4 Understanding Manufacturing & Production Timelines
2.5 Getting Production Quotes
2.6 Doing Your Homework
Module 3: Business Planning For Crowdfunding & Fundraising
3.1 Your Responsibilities to Your Funders
3.2 Your Target Audience
3.3 The Jumpstart Our Business Startups (JOBS) Act (USA)
3.4 Protecting Your Intellectual Rights
3.5 Calculating Fundraising Goals
Module 4: Marketing For Crowdfunding
4.1 Creating the Perfect Pitch
4.2 Branding Your Product
4.3 Appealing to Emotions
4.4 The Right Media
4.5 Share Marketing
4.6 Driving Content Media
4.7 Creating a Buzz
4.8 It All Starts with You
Module 5: Getting Started
5.1 Creating Content
5.2 Preparing for the Launch
5.3 Building Your Network
5.4 Fine tuning Your Campaign
5.5 Outreach and Early Engagement
5.6 Adding Value and Authenticity
5.7 Sharing Your Credentials
5.8 Communicating with Your Funders
Career
Who is this course for
This course is a great fit for you if:
You're an entrepreneur planning to launch a new product or service but need funding
You're an inventor ready to bring your product to market
You have a great idea but no funds to finance it
Are working with startups who regularly need crowdfunding expertise
Are part of a startup and want to add value to the company
Career path
After you complete this course, you could:
Work in a startup
Start your own business 
Fund a large-scale art project, movie, book, or other artistic endeavor
Bring your great idea to life
Add value to your current job
Certification
Certification details
To receive certification, you must:
Complete every page of the course
Score at least 55% on the exam at the end of the course
That's it!
After successfully completing the course, you will immediately receive your PDF course certificate so you can instantly add it to your CV and display your achievement. You can also request a hard copy certificate to be sent to your postal address for a small printing and posting fee.
All our courses are accredited by the International Council for Online Educational Standards - www.icoes.org (accreditation number ICOES/00763/13/36). Most of our courses will earn you credits through Continuing Professional Development (CPD) / Continuing Education (CE). Check for the CPD logo on the course page.
CPD points are accepted and recognized by employers from both the public and private sectors, and academic institutions across the UK and internationally.
International Open Academy is also an officially approved TQUK (Training Qualifications UK) center, with the TQUK Center Number: C001157. 
TQUK is a national awarding body recognized by the UK Government and regulated by Ofqual (The Office of Qualifications and Examinations Regulation).
For further details, please visit https://internationalopenacademy.com/accreditation