On Sale
First Time Mom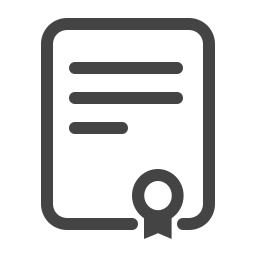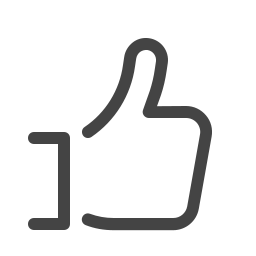 About
About the course
Becoming a Mom for the first time is arguably the most exhilarating, fulfilling, rewarding and challenging experience you'll go through. You're about to enter a whole world of new experiences you may know little about. You probably have hundreds of questions, like:
What's normal in pregnancy, physically and emotionally? 
How will my body change at each stage? eve
What preparation do I need to do? 
How careful do I need to be? 
Will I be able to cope?
Even though millions have been down this road before you, it's all new to you. You'll get advice left, right and center, some of it conflicting. How do you know what's right for you?
This First Time Mom's course is written specially for you. It opens up the big, exciting and often scary world of pregnancy and early parenthood and lays it all bare. We clearly and simply give you the low down on all the typical queries and questions new Moms have.
What you will learn
Make informed choices with expert knowledge
With a reliable bank of dependable knowledge and advice to refer to anytime, you can progress through your pregnancy in a relaxed and joyful way.
Discover:
What you can do to boost conception chances
How to read your natural fertility signals
What changes to expect in early pregnancy
How to ease back pain, cool heartburn and sleep well
Safe levels of exercise and beneficial practices
Sex before, during and after pregnancy
Pregnancy superfoods and optimum nutrition
How to deal with stress and anxiety
Tips for labor & birth preparation
Navigate parenthood with sound advice
Once you've given birth, you're not on your own. We include lots of essential inside knowledge on:
Adjusting to your new world
Body changes and recovery
Breastfeeding wisdom
Diapers, skincare & sleeping
This course is packed with vital knowledge, really useful tips and expert guidance for first time Moms. Be fully prepared for one of the biggest events of your life - get reading today!
Requirements
International Open Academy courses are designed for anyone with an interest in learning. No formal qualifications are required to study with us. Our courses are suitable if you want to learn new skills, start a new career, or if you're already working in a particular industry and wish to upgrade your talents and enhance your resume.
Lessons
Course Breakdown
Module 1: Preparing For A Baby: Tips On Getting Pregnant
Pre-pregnancy diet and nutrient advice
Weight management before conception
Best pre-pregnancy exercises
What to avoid when trying to conceive
Reading your natural fertility signals
Keeping calm and positive
Keep sex sexy during fertility treatment
Is it possible to plan the sex of my baby?
Module 2: Early Pregnancy
1st trimester body changes
What's normal and when to look for help
Dealing with morning sickness.
What to eat and avoid for you and baby
Maximize these nutrients
Module 3: You Need Pampering
Skincare during pregnancy
Hair - during and after pregnancy
Ease & minimize back pain
Cool your heartburn
Constipated?
Module 4: Exercise During Pregnancy
Ideal exercises for all stages of pregnancy
Can I continue working out & playing sports?
Simple home stretches to relieve tension
Taming the post baby tum
Module 5: Mind And Body Health
Yoga during pregnancy
Pilates during pregnancy
Walking and swimming
Massage
Module 6: Keeping In Tip Top Form
Including dad and staying close
Approaching parenthood on your own
Sex during pregnancy
Dealing with stress & worry
Easy ways to superfood your diet
Tips for pregnancy weight watching
Module 7: Get Comfortable
Sleep tips as baby grows
Loving your pregnant body
How your brain changes in pregnancy
Expecting twins!
Module 8: Planning For The Big Event
Choosing a prenatal class
Getting comfortable with contractions
Preparing for labor and birthing
Thinking about breastfeeding
Pets and newborns
Will you need help?
Module 9: Important Pre-birth Considerations
Work your Kegel muscles & why you should
Preparing for a natural childbirth
What about an epidural?
Should I save my placenta?
Can I choose against episiotomy?
Module 10: Almost There
Last month of pregnancy essential tips
Preparing a nursery
Packing your hospital bag
I'm past my due date!
Module 11: Bliss And Challenges Of New Motherhood
Bonding with baby (or not)
Body changes after pregnancy – what's normal?
Recovering from a caesarian delivery
When will my menstruation cycle return to normal?
Weight and toning – a mom-friendly approach
Sex and intimacy post delivery
Module 12: New Born Baby Care
Breast or bottle?
Diapers – disposable or cloth?
Skincare and diaper rash
Should my baby sleep with me?
Should I let him 'cry it out'?
Module 13: Breastfeeding
Top tips for a happy baby and comfortable Mom
Do I need a lactation consultant?
How long should each session last?
The feeding/supply balance
Best diet while breastfeeding
Pumping and storing
Feeding in public
Career
Who is this course for
This course is, of course, designed with the first time mom in mind! It doesn't stop there, though. It's a great guide for both parents to go through, to prepare themselves for what's to come. 
The best thing that family and friends can do for a first time mom is offer their support, and one way to do that is to become knowledgable about the myriad of changes that pregnancy and childbirth brings. 
For both new moms and their family, this course offers a wealth of knowledge and support!
Career path
After completing this course, you could:
Help other new moms with the life-changing force growing inside of them 
Feel more comfortable with your own journey as a new mother
Offer support to friends and family during this joyous time 
Be a source of factual, encouraging information
Certification
Certification details
To receive certification, you must:
Complete every page of the course
Score at least 55% on the exam at the end of the course
That's it!
After successfully completing the course, you will immediately receive your PDF course certificate so you can instantly add it to your CV and display your achievement. You can also request a hard copy certificate to be sent to your postal address for a small printing and posting fee.
All our courses are accredited by the International Council for Online Educational Standards - www.icoes.org (accreditation number ICOES/00763/13/36). Most of our courses will earn you credits through Continuing Professional Development (CPD) / Continuing Education (CE). Check for the CPD logo on the course page.
CPD points are accepted and recognized by employers from both the public and private sectors, and academic institutions across the UK and internationally.
International Open Academy is also an officially approved TQUK (Training Qualifications UK) center, with the TQUK Center Number: C001157. 
TQUK is a national awarding body recognized by the UK Government and regulated by Ofqual (The Office of Qualifications and Examinations Regulation).
For further details, please visit https://internationalopenacademy.com/accreditation