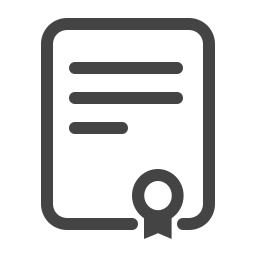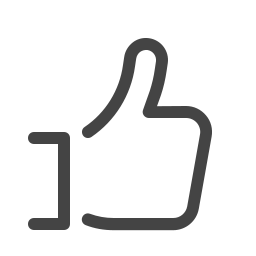 About
About the course
Fed up of one time dates? Want to swap one night stands for the comfort of a committed relationship? Meeting people is hard, and it can feel like social situations are as bad as a minefield. Don't worry, though, we have developed a course for you!
In this IOA course we'll suggest new ways to socialize and meet potential lovers and friends. You'll understand how to naturally and comfortably start a conversation with someone you like and hold their attention.
What you will learn
Learn the best approaches to identifying a partner that suits you and turn dating into a stable relationship. Discover what others find attractive and what they're really looking for in a partner. Develop the qualities that win you love and adoration!
Once in a relationship, we'll give you tips on keeping it alive and interesting so you can enjoy a long term connection.
Requirements
International Open Academy courses are designed for anyone with an interest in learning. No formal qualifications are required to study with us. Our courses are suitable if you want to learn new skills, start a new career, or if you're already working in a particular industry and wish to upgrade your talents and enhance your resume.
Lessons
Course Breakdown
Module 1: Mindfulness, Self-awareness And Personal Expectations
An Introduction to Mindfulness
Gaining Self-Awareness
Exploring Personal Expectations
Module 2: Exploring Attraction And Compatibility
What is Attraction- The First Impressions and The First Encounter
Influencing Factors when Meeting a Potential Partner
Physical Attractiveness
Interpersonal Attraction
How to Attract a Potential Partner
The Stages of Love
An Introduction to Compatibility
How to Assess Compatibility
Module 3: Exploring Options And Broadening Horizons
Meeting Mr/Mrs Right
Law of Effect
Private, Public and Closed places
Dating agencies
Speed Dating
Online Dating
Choosing a Dating Site
Social Media
Module 4: Taking And Plunge - The First Date
Taking the Initiative
Who asks who?
First Date - where to go?
Conversation starters
What personal info should one share & taking it slowly?
Financial matters
Module 5: Guidelines For Dating
When should sexual relations begin?
Finding the Balance
Initiating Sex
Commitment
Introducing your partner to family & friends
Introducing your children to your partner
Moving in together
Module 6: In Tune With Your Feelings
Understanding Your Feelings
Intuition & Instinct
Are you Congruent?
The Art of Reflection
Dealing with Negative feelings
Self Destructive Behaviour
Asking for Help
Module 7: The Future – Keeping Your Relationship Healthy
Making Big Decisions
Overcoming Differences
When to Compromise
Supporting Each Other
Maintaining a healthy sex life
Career
Who is this course for
This course is ideal for anyone who has ever despaired of meeting 'the one.' Life can be difficult, but it's so much less so if you have someone by your side who can hold your hand, help you through the stressful parts, and encourage you with a hug and a smile. 
If you've struggled with the dating scene, don't feel confident in social settings, and would like to learn some tried and true tips for meeting that special someone, let us teach you!



Career path
After completing this course, you could:
Use your increased ability to thrive in social settings to be a more approachable and friendly coworker
Take the happiness we'll help you find at home and roll it into your working life
Be less stressed and more productive
Help other people find love as a dating coach
Explore the interesting field of relationship councilling 
Certification
Certification details
To receive certification, you must:
Complete every page of the course
Score at least 55% on the exam at the end of the course
That's it!
After successfully completing the course, you will immediately receive your PDF course certificate so you can instantly add it to your CV and display your achievement. You can also request a hard copy certificate to be sent to your postal address for a small printing and posting fee.
All our courses are accredited by the International Council for Online Educational Standards - www.icoes.org (accreditation number ICOES/00763/13/36). Most of our courses will earn you credits through Continuing Professional Development (CPD) / Continuing Education (CE). Check for the CPD logo on the course page.
CPD points are accepted and recognized by employers from both the public and private sectors, and academic institutions across the UK and internationally.
International Open Academy is also an officially approved TQUK (Training Qualifications UK) center, with the TQUK Center Number: C001157. 
TQUK is a national awarding body recognized by the UK Government and regulated by Ofqual (The Office of Qualifications and Examinations Regulation).
For further details, please visit https://internationalopenacademy.com/accreditation